Dutch architect MVRDV has designed the If Factory, a 11,000 sq m renovation of a former factory building in Nantou, southwest Shenzhen. MVRDV is working with the Urban Research Institute of Vanke, Value Design, and the Shenzhen Bowan Architecture Design Institute on the project.
The development, which MVRDV describes as a "creative factory", will contain rented office space and a dedicated area for Chinese property company Vanke.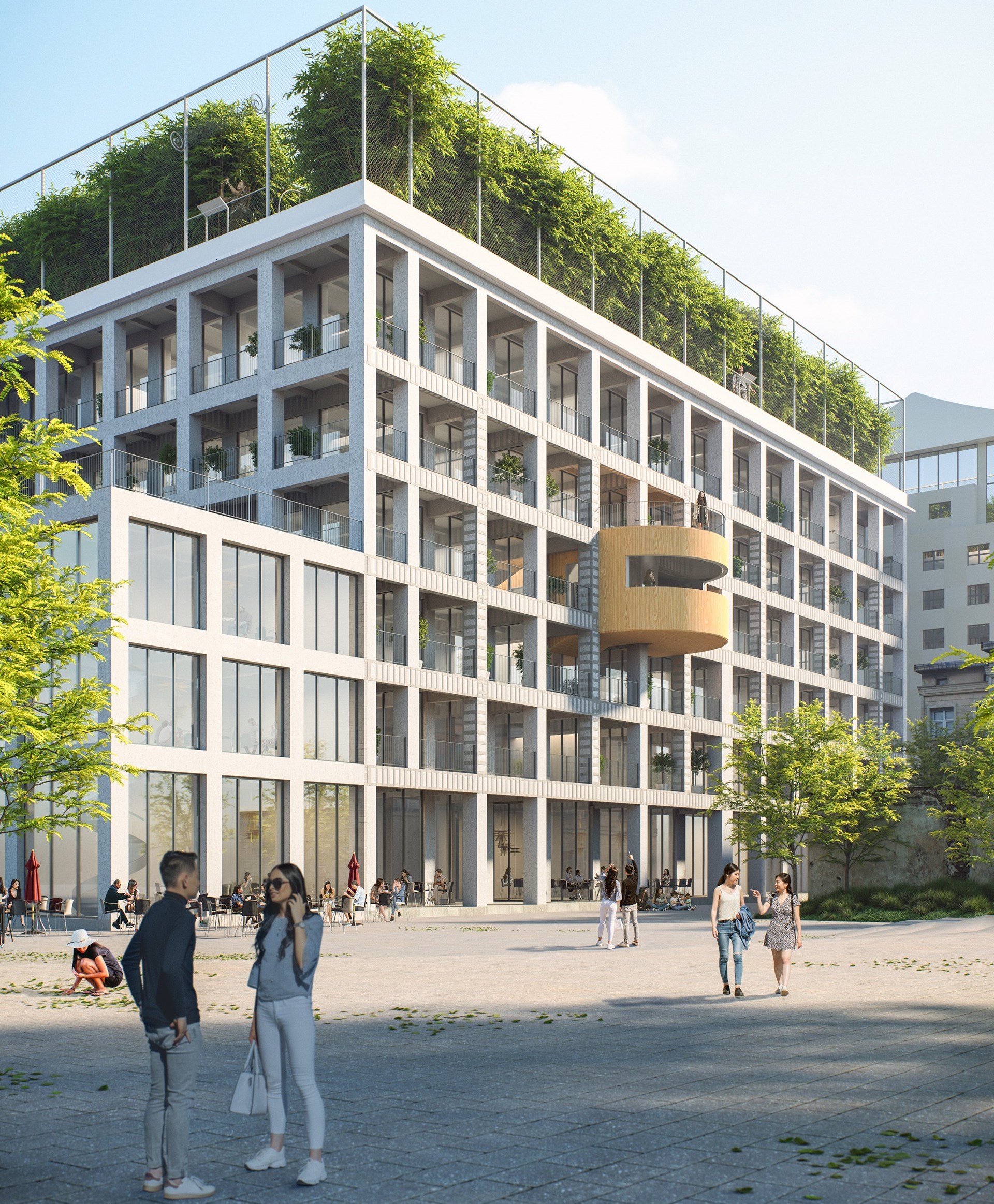 A wooden public stairway with built-in windows will run through the centre of the building, leading to "the Green House", a landscaped public roof terrace. This is divided up by a bamboo maze, including a dance room, a dining room and a reading room.
The current building fabric will be treated to resist ageing, and it will have glass walls set back from the exposed concrete frame, creating perimeter balconies and improving circulation.
MVRDV has created a temporary canvas façade to be used during construction that will display a design of the finalised building, and be recycled into tote bags after use.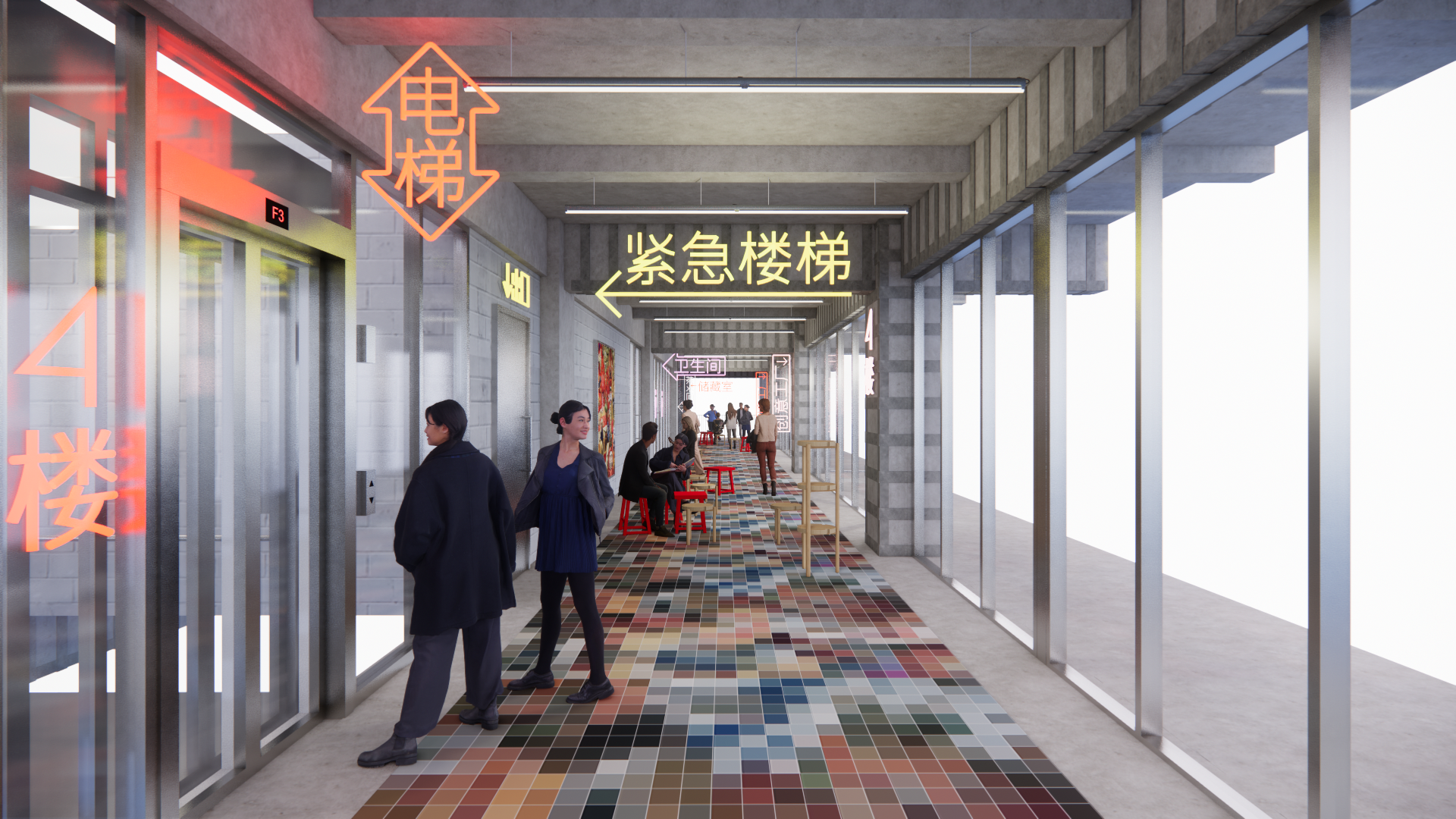 Winy Maas, MVRDV's founding partner, said: "Nantou is a special and fascinating place. It is very important for Shenzhen. It's really rewarding to return to this building after we exhibited here during the Shenzhen Biennale in 2017 with our Vertical Villages and ideas for the future of cities.
"Our proposal draws on that ambition to make this part of Shenzhen a creative force, but it also remains in touch with the people of Nantou, their needs and the history of the place."
Images courtesy of MVRDV