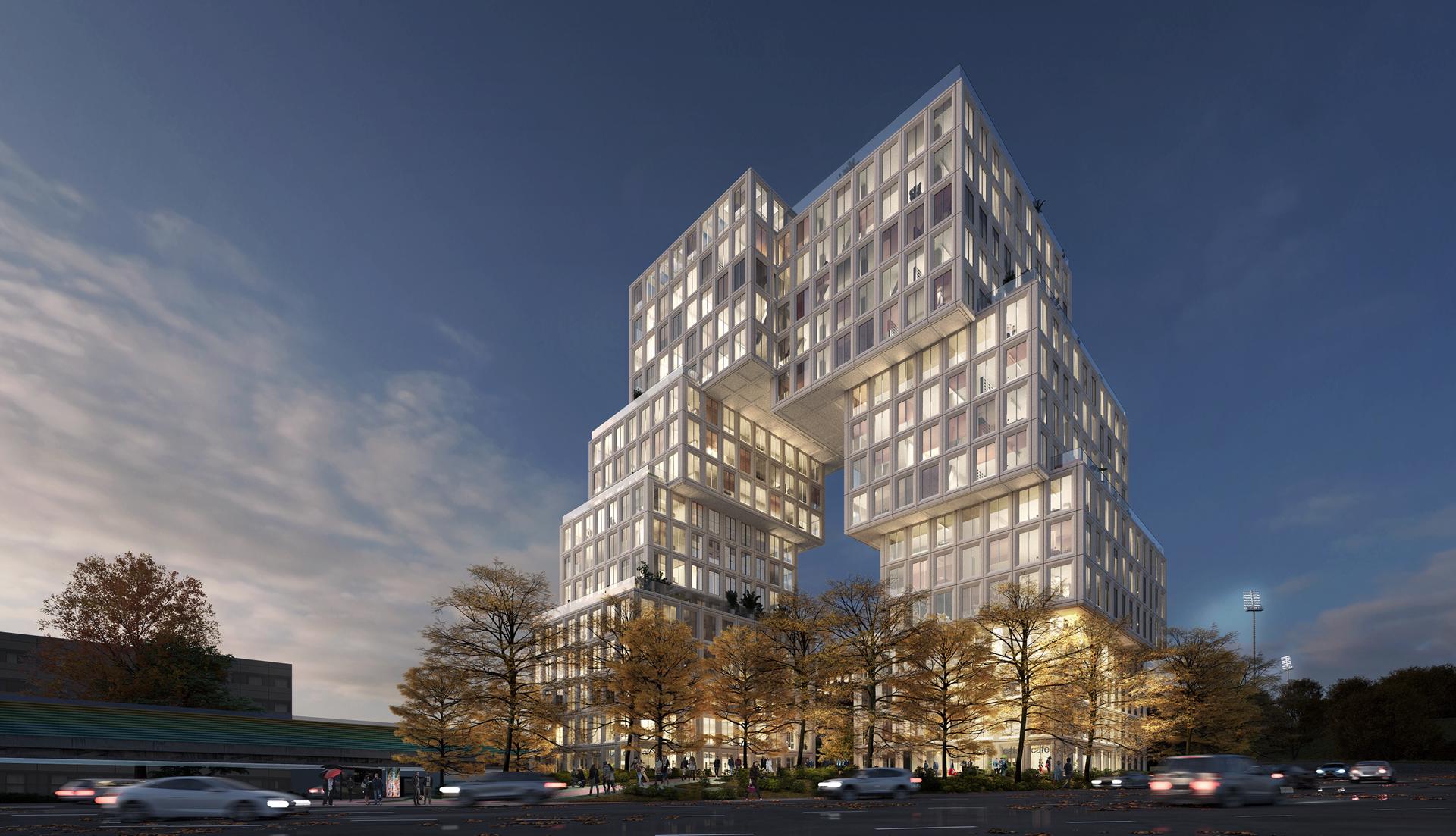 Dutch architect MVRDV has won a contract to design two landmark towers for Munich's Candidplatz U-Bahn station.
 The 19,670 sq m Candid-Tor complex will consist of two sets of stacked blocks, around 64m high, joined by a green roof. They will contain a clinic, offices, restaurants and gym, as well as a cultural centre and services for children and the elderly.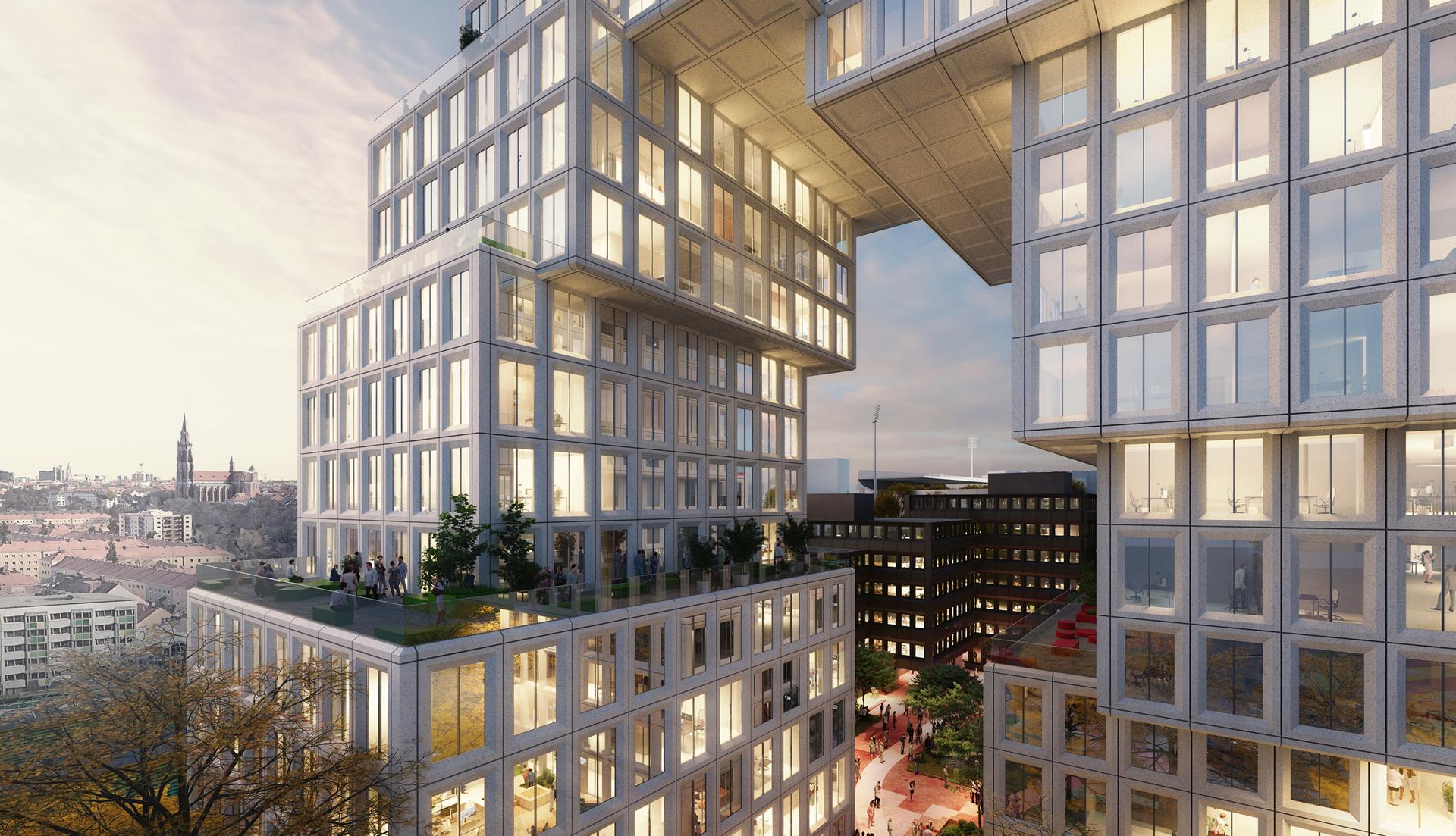 The irregular stacked block design is modelled on the site's existing structures, which are dark in colour and clustered horizontally at ground level. The new structures are clad in a light façade and stacked vertically.
As well as a central green plaza and green rooftop, communal terraces are built at various levels.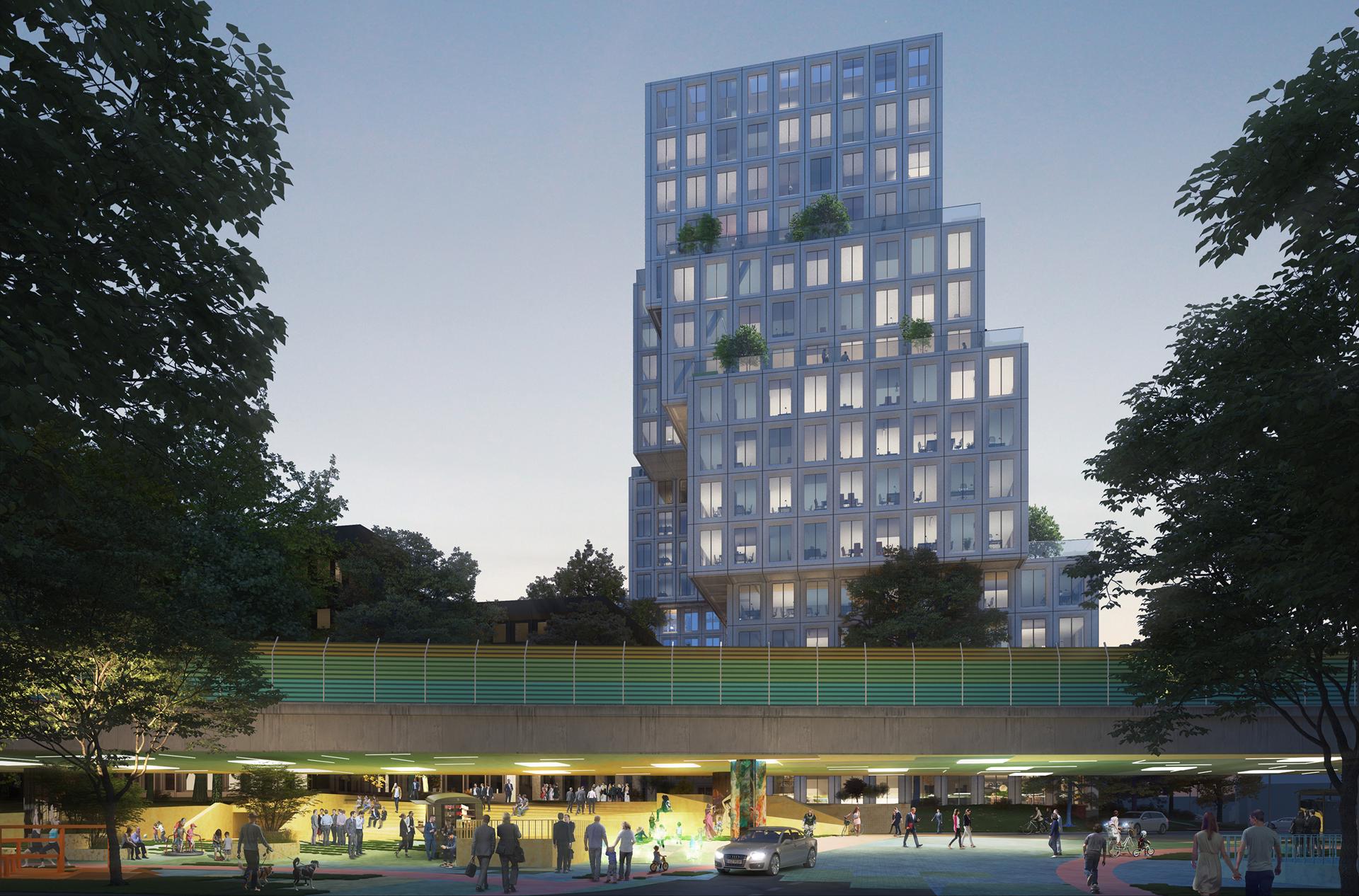 MVRDV has designed the project on behalf of German real estate firm Candid.