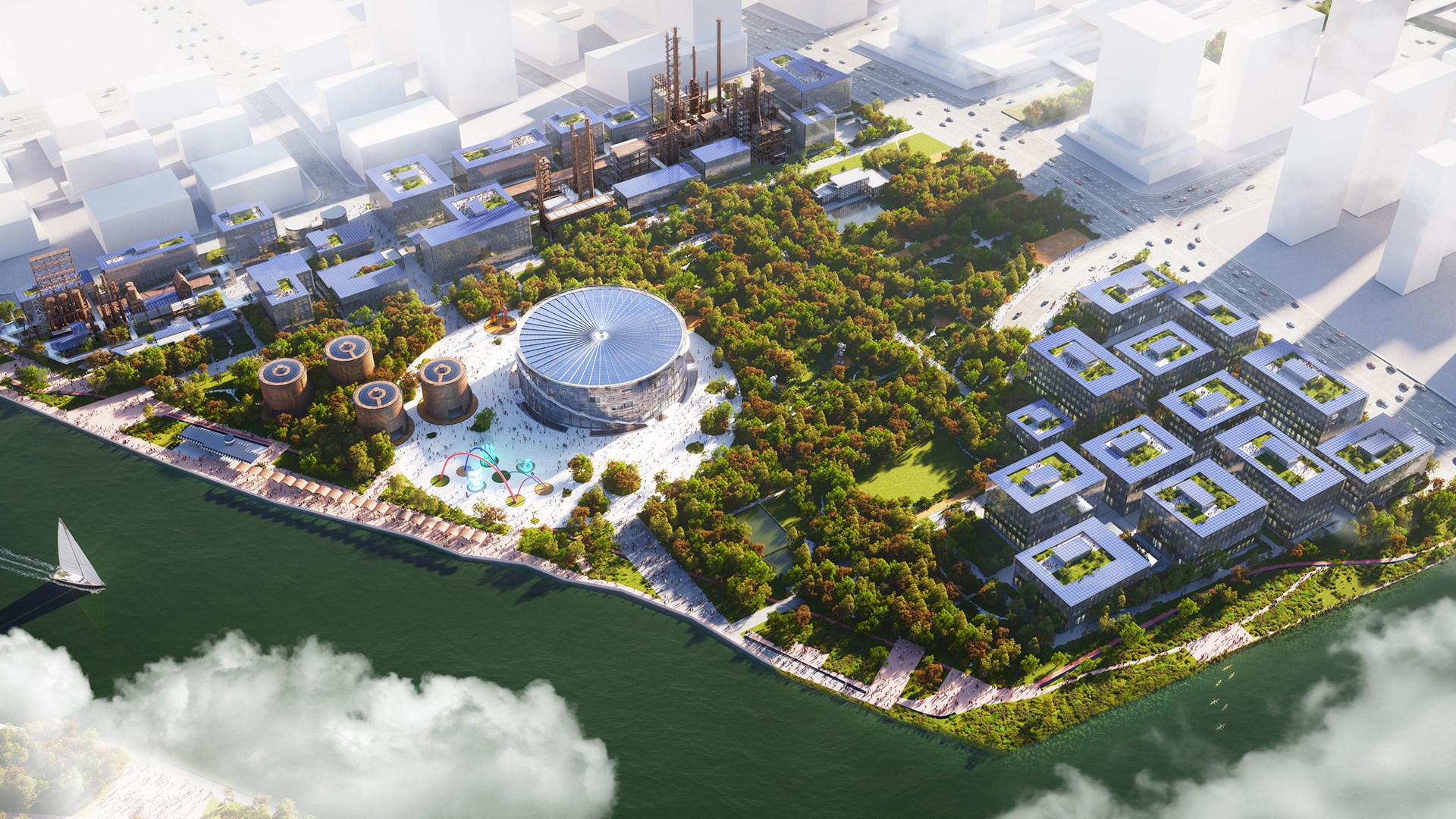 Dutch architect MVRDV it to reconfigure a former oil refinery as an urban quarter for the southeastern city of Hangzhou.
The plan is to make the 18ha Hangzhou Oil Refinery Factory Park into an energy-neutral district with art and science museum, office and retail space.
Much of the existing infrastructure, such as the refinery buildings and oil drums, will be refurbished, with the Art and Sci-tech Centre reusing the project's silos. This will take the form of a circular exterior containing stacked rectangular boxes.
The museum's permeable exterior allows for passive cooling and contains a series of LED lights that can display projections. The façade also contains thousands of photovoltaic spots that form a "solar painting".
Winy Maas, one of MVRDV's founding partners, said: "As a planet, we know we need to move on from oil on a massive scale. But that raises the question, what should we do with all this infrastructure that was created? It is somehow, at the same time, tempting to make a clean break with history, and romantic to imagine a future where we build on the ruins of the past.
"With this project we do both: we incorporate the old industrial structures while newly built elements – which are clearly distinguishable from the old – show us a better, more sustainable future."
MVRDV is working alongside landscape architect Openfabric on the project, which is for the Hangzhou Grand Canal Protection Development and Construction Group and Hangzhou Chenxiang Industrial Heritage Comprehensive Protection and Development.