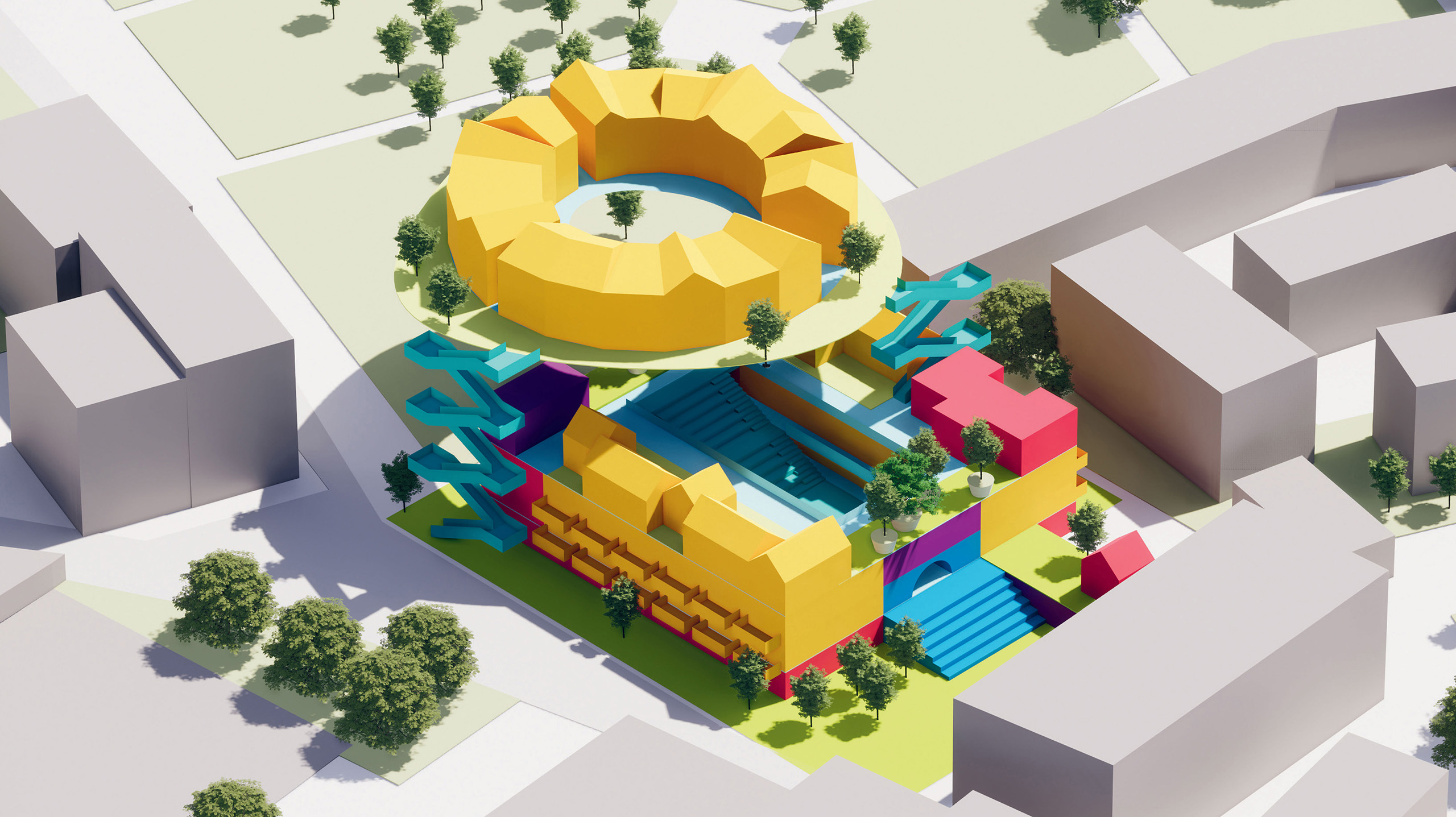 Dutch architect MVRDV has designed three social housing schemes to coincide with the 500th anniversary of the Fuggerei in Augsburg, Germany, the world's oldest social housing scheme.
A Fuggerei for Augsburg, with a focus on education to reduce the city's wealth gap
A Fuggerei in rural Lithuania for an ageing population, with attention paid to elderly poverty and social care
A Fuggerei designed for the fishing village of Rothumba in Sierra Leone, developed to create a safe environment for women and children.
The "Fuggerei of the Future" study defines eight "building blocks" that can be used to construct Fuggereis for different needs around the world.
MVRDV has also designed a long, narrow, gabled pavilion, which has already opened in Augsburg. This is curved at one end to create an 8.5m cantilever that contains a tribune for lectures, talks and cultural events.
Jacob van Rijs, MVRDV co-founder, said: "The lack of affordable housing is something that affects people all over the world, and in my view it is a basic right.
"Our team at MVRDV researched what kind of Fuggerei different places would need, with a focus on education, the elderly, gender equality, and the empowerment and economic independence of the inhabitants. I am delighted at the massive interest in the celebration of 500 years of Fuggerei, which shows that this is a global issue that needs urgent attention."
Ursula von der Leyen, president of the European Commission, said: "Five hundred years of the Fuggerei represents the success that the people of Augsburg have achieved together over the centuries.
"Behind this is an admirable sense of citizenship, combined with entrepreneurial foresight. It has proven to be effective to always put the well-being of society above one's own and thus to meet with common strength the historical challenges but also the hardships of everyday life."