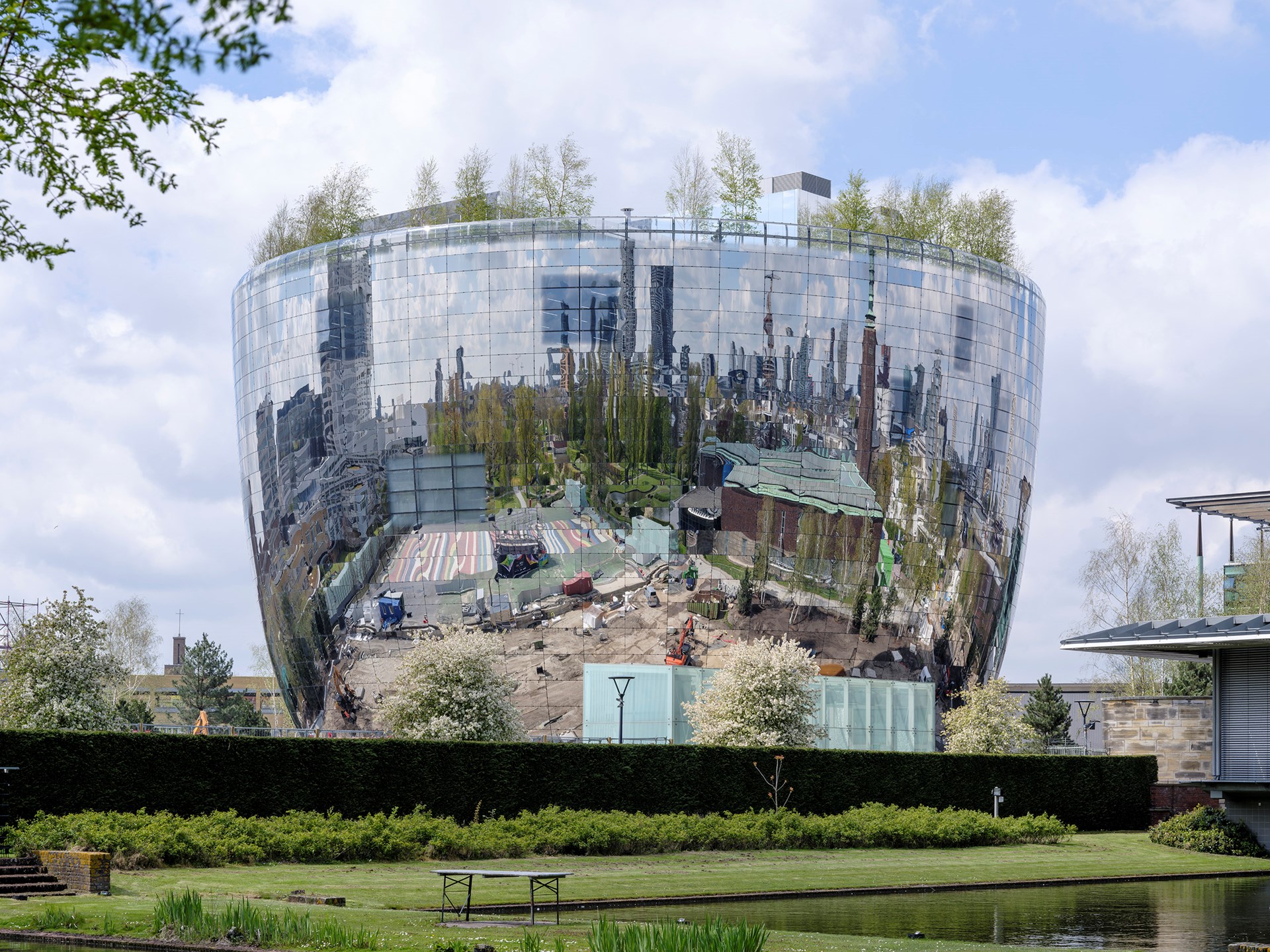 The world's first "public art depot" – a storehouse containing 151,000 artworks designed by Dutch practice MVRDV – is to open in Rotterdam's Museumpark on Saturday.
The Depot Boijmans van Beuningen will curate pieces from the museum of the same name, some of which will be available for viewing by passers by.
The depot is wrapped in a 6,600 sq m façade of mirrored glass that is intended to reflect the park and hide the building. To add to the camouflage, it has a forest of 75 birches and 20 pines its roof.
The building has five climatic zones to store the prints, paintings and photographs in their ideal temperature and humidity. As a result, the pieces are arranged by size and climate preferences rather than chronology or style.
Winy Maas, MVRDV's founder, said: "I think it's great to see how the depot has been embraced by Rotterdammers even before it opened.
"The depot is a building that makes many people happy; skaters have their own place outside that will hopefully stay, while passers-by try to figure out the best place to stand to take a good selfie."
Sjarel Ex and Ina Klaassen, Museum Boijmans Van Beuningen's directors, say: "The amazing collection finally gets its own architecture. Only then do you see how the functioning of the art storage impacts the museum.
"With the depot, the museum is giving its collection, which is largely owned by the municipality but also by private individuals, a permanent future."
MVRDV won the depot's design competition in 2013 and construction began in 2017. Once open, it is expected to attract up to 250,000 visitors a year.