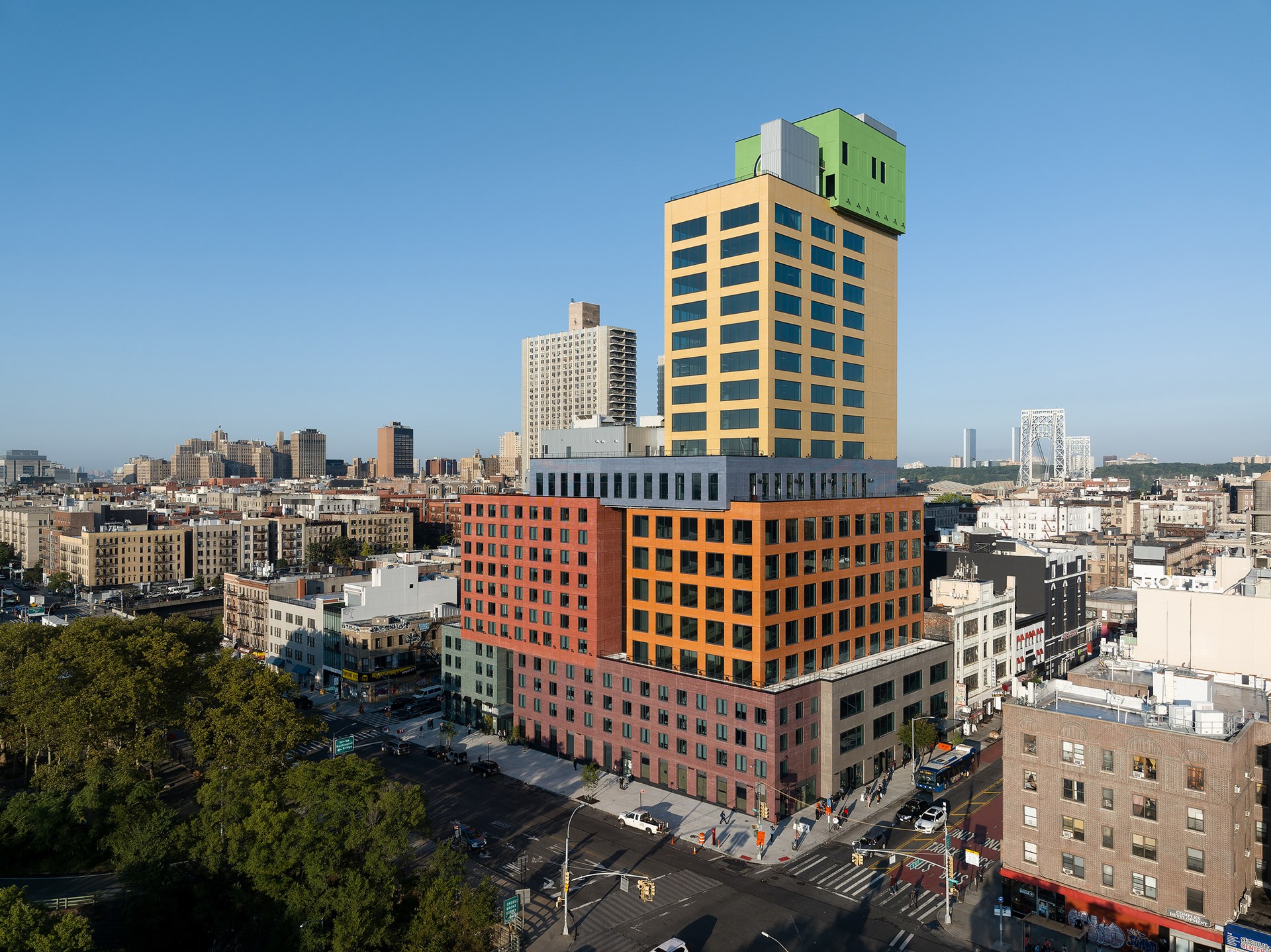 Dutch architect MVRDV's colourful Radio Hotel and Tower has opened in the Washington Heights neighbourhood in the northern edge of Manhattan.
Designed for developer Youngwoo & Associates, with Stonehill Taylor as the architect of record, the $300m tower contains a 221-room hotel, 16,000 sq m of office space, retail areas at ground-level and an event space called "Above the Heights" on the 12th floor.
At ground level, the tower will have a Jalao NYC restaurant and a 750 sq m courtyard with a garden and outdoor seating.
The tower's stacked blocks reference the colours of local shopfronts, with the brightest – green, yellow, blue, red and orange – located on the upper blocks, and the more muted plum, teal, and grey-brown at street level.
Winy Maas, a partner in MVRDV, said: "Washington Heights has a unique and exciting character, very different from the neighbourhoods further south.
"The design of Radio Hotel and Tower is inspired by that character – we took the smaller blocks that are typical in the neighbourhood and stacked them into a vertical village. Add to that the bright colours that you see all around the area, and the project is like a beacon celebrating this part of the city."
Margarette Lee, a partner in Youngwoo & Associates, added: "We chose this location because we believe in the neighbourhood, and we have a chance here to have an impact. Seventy per cent of the employees at the hotel and restaurant are from the neighbourhood; our presence here will result in a significant economic input to the community."