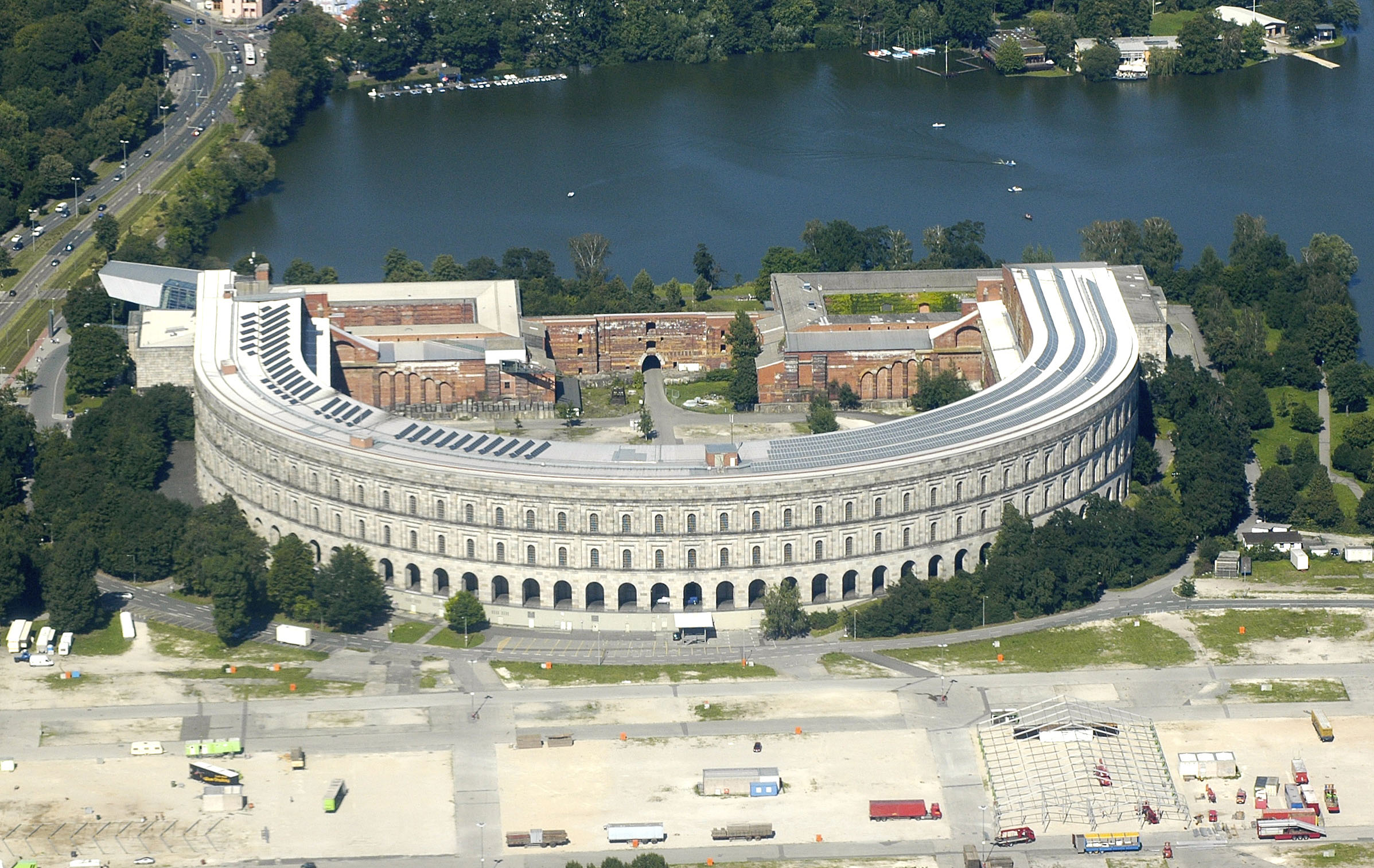 The Nuremberg City Council has decided to convert the city's Congress Hall, begun by the Nazi government in 1935 as a venue for party rallies but never completed, into a temporary home for the   opera and ballet companies of the Nuremberg State Theatre, Deutsche Welle (DW) reports.
The U-shaped building stands on the edge of the Zeppelin Field in the southeast suburbs of the city. It was designed by the architects Ludwig and Franz Ruff as Germany's answer to Rome's Coliseum, and the grounds were intended to accommodate 50,000 party members attending the rallies held each September.
Construction was halted by the need to divert resources to fighting the Second World War, with the result that the hall became a huge courtyard framed by 40m-high brick walls, as well as a monument to Nazi megalomania.
The plan is to install a roof over the walls to create a performance space for the city's opera, which is being displaced from its present home by a 10-year refurbishment programme. When the opera moves out, the area could be made into a permanent cultural centre.
Lucius Hemmer, the opera's artistic director, told news site Nordbayern that he finds the idea of the opera company moving into the hall "charming". He said: "To this day, we still don't really know: is this now a memorial site or should we develop the building? Is it a ruin, a memorial, a museum, or a venue that I go to?"
DW notes that the idea is not without its critics. Florian Dierl, director of the Nazi Party Rally Grounds Documentation Centre, argues that culture should not dilute the function of the hall as a memorial. He said: "Do you want to dress up a building such as this as a fancy cultural centre?"
Since 2001, the north wing of the building has housed the documentation and the south wing has housed the Nuremberg Symphony Orchestra since 1963. In the summer, the orchestra plays open air concerts in part of the inner courtyard.
Historian Hans-Christian Täubrich told Bayerischer Rundfunk that the scheme would be a "distraction". He said: "This monstrosity is a synonym for all the monstrous things that happened in the name of Germany during the Nazi regime."
The decision to turn the hall into an opera venue is the latest in a number of proposals to make some active use of the remains. In the 1960s there was a move to convert it into a sports stadium, and in the eighties, a company proposed its conversion into a leisure and shopping centre.
DW comments: "Dealing with the legacy of National Socialism remains a sensitive topic in Germany and a great deal of importance is attached to the culture of remembrance. To some critics, depriving a Nazi structure as a place of history by changing its use is seen as irresponsible. It would be conceivable, however, for the opera to deal with the dark history of the site in its programmes. After all, culture offers many opportunities to start a discussion about history — especially the Nazi past — instead of erasing it."