Belgian contractor Besix has completed the four-building Quatuor office complex in Brussels for developer Befimmo.
Responding to the trend of hybrid working amid the pandemic, the 60,000-sq-m complex offers 7,000 sq m of co-working space designed by the rising Congolese-Belgian singer, rapper and artist, Lous and the Yakuza.
Designed by Jaspers-Eyers and located in Brussels' Quartier Nord, Quatuor's four buildings range in height from five to 18 floors and are arranged around a big, public garden.
"It is a true campus where ideas are born and where individuals and teams can develop their full potential," said Jean-Philip Vroninks, Befimmo chief executive.
The complex produces 30% of its own energy on site, with solar panels and geothermal heating and cooling.
Rainwater recycling systems and high-end thermal insulation help it comply with the passive house standard. During the design phase it achieved BREEAM "Outstanding" certification.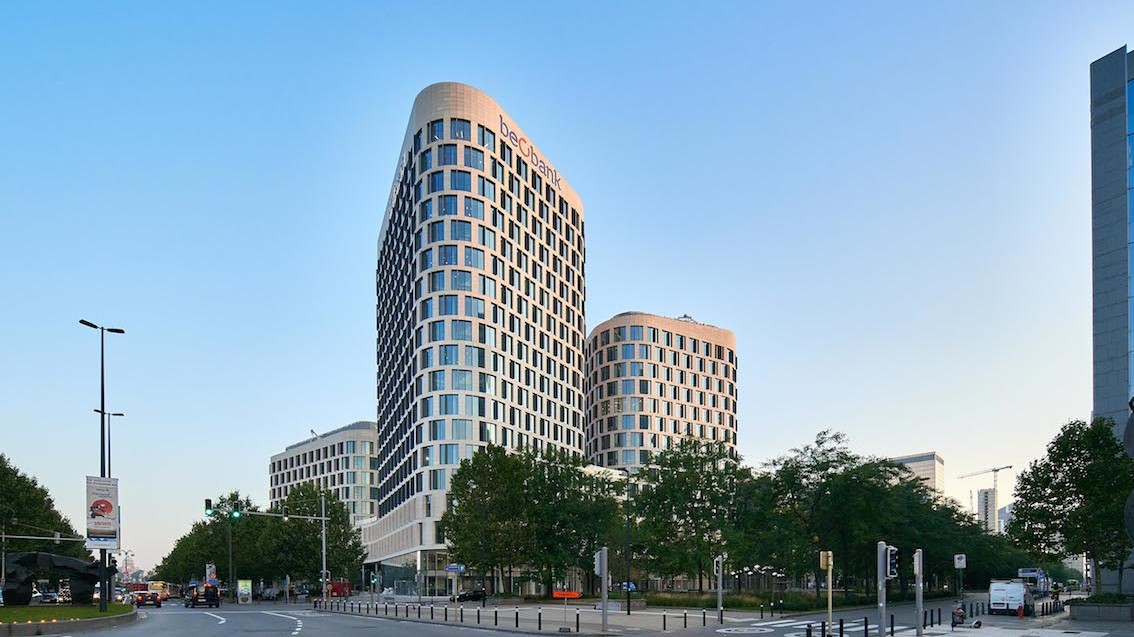 Co-working spaces are managed by Silversquare, with this element dubbed "Siversquare Kanal" in Quatuor. Rooftop terraces, bars and restaurants, a gym and a cultural centre are also available.
"For our city, Brussels, it is an example to follow in terms of new buildings with passive standards," said Besix European general manager Jan Van Steirteghem. "I would like to congratulate our teams and partners, and to thank our client, Befimmo, in particular, for its confidence throughout the construction of this outstanding project."
Befimmon said Quatuor has already been pre-let to tenants including Beobank, Touring and Buy Way Personal Finance. Letters of intent for 7,500 sq m of lettable space have been signed.