The World Monuments Fund (WMF), has selected New York firm Selldorf Architects to design an "Interpretation Centre" in Beijing's Forbidden City that will open up the Qianlong Garden for the first time.
The two-acre garden contains four courtyards with 27 pavilions and structures, and was built by the fourth emperor of the Qing Dynasty between 1771 and 1776 to serve part of his retirement complex.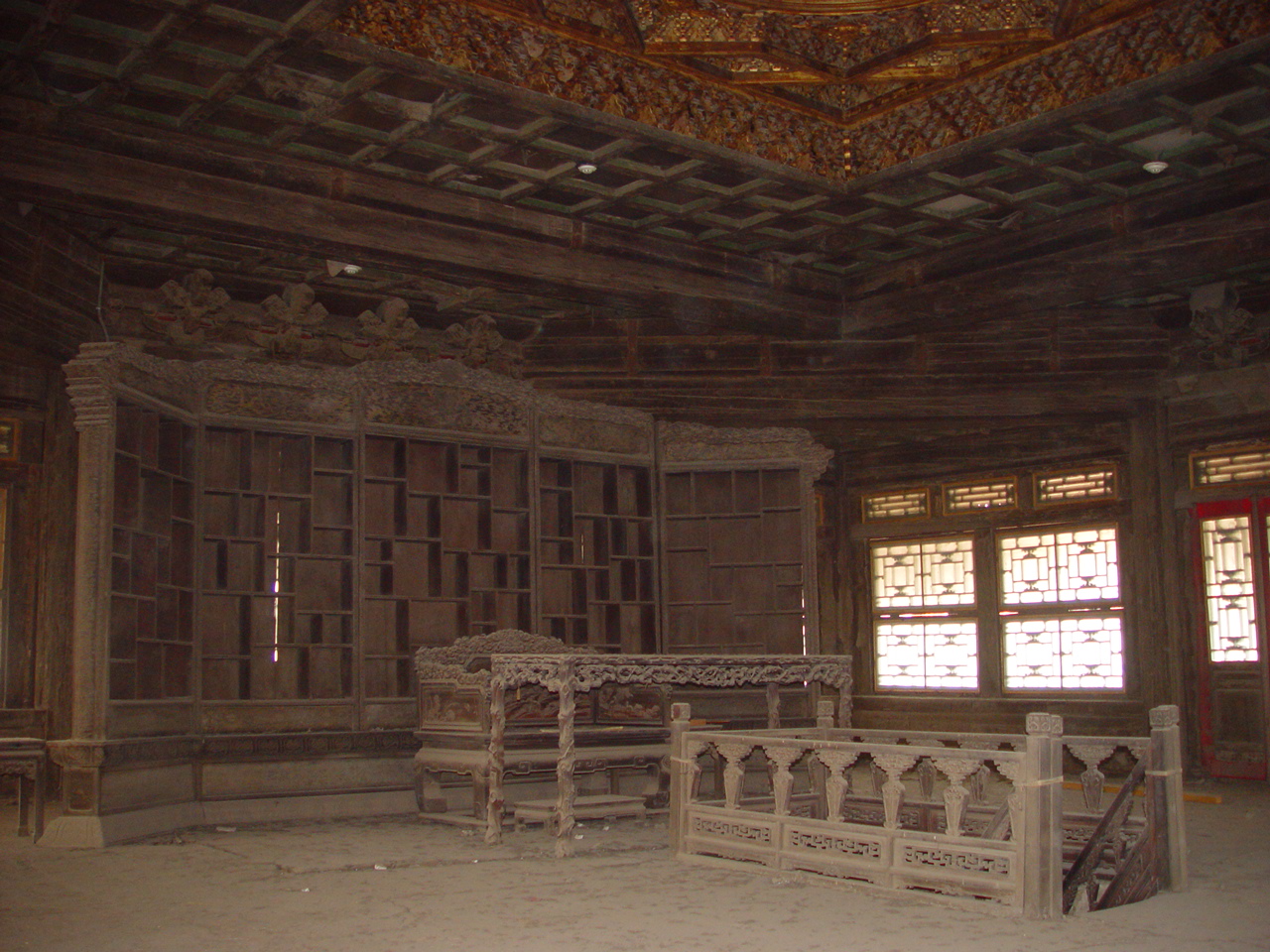 Fuwangge before conservation
Fuwangge after conservation
The buildings contain what the WMF describes (https://www.wmf.org/press-release/annabelle-selldorf-design-interpretation-center-forbidden-citys-qianlong-garden) as "some of the most significant, exquisitely designed interiors to survive relatively unchanged from imperial China".
The interpretation centre will be based in the garden's second courtyard, and will contain three halls surrounding an open pavilion.
The west hall will be an exhibition space for the design and creation of the garden, the east hall will explain the garden's preservation and the main hall will contain an open space with a view of the third courtyard rockeries.
Juanqinzhai theater room before conservation
Juanqinzhai theater room after conservation
The garden has been left dormant after Pu Yi, China's last emperor, left the Forbidden City in 1924, and has remained unrestored since.
Lisa Ackerman, WMF interim chief executive, said: "We are honoured to partner with Annabelle Selldorf on this incredibly significant project – one that will give the general public unprecedented access to one of China's most important historic sites."
Construction on the interior of the centre is to begin in late 2019 and be completed in 2020. The garden's complete restoration is being carried out in four phases, and will be fully completed by the 600th anniversary of the Forbidden City in 2020.
Top image: The Juanqinzhai moon gate after conservation (All images courtesy of the World Monuments Fund/Selldorf Architects)