To show off its full metal jacket, the Kunsthalle museum of modern and contemporary art in Manheim, Germany will stage a grand opening for its large extension on 1 June.
The Hector Building, designed by architects von Gerkan, Marg and Partners (gmp), is veiled by a translucent façade of bronze-coloured stainless steel fabric, made by specialist technical weaver, GKD.
The Hector Building with its woven steel façade (GKD/Constantin Meyer)
As a tribute to Mannheim's chessboard city layout, gmp's plan was to create a "city within the city", so the orthogonal building comprises 13 internal cubes of different heights and widths.
Bringing them all together visually is the woven steel, which, said GKD, "creates a subtle dialog between the inside and outside world".
The Hector Building, named after software company SAP's founder, Hans-Werner Hector, who donated €50m for its construction, sits behind and somewhat dwarfs the museum's original building, the art nouveau Billing Building built in 1907.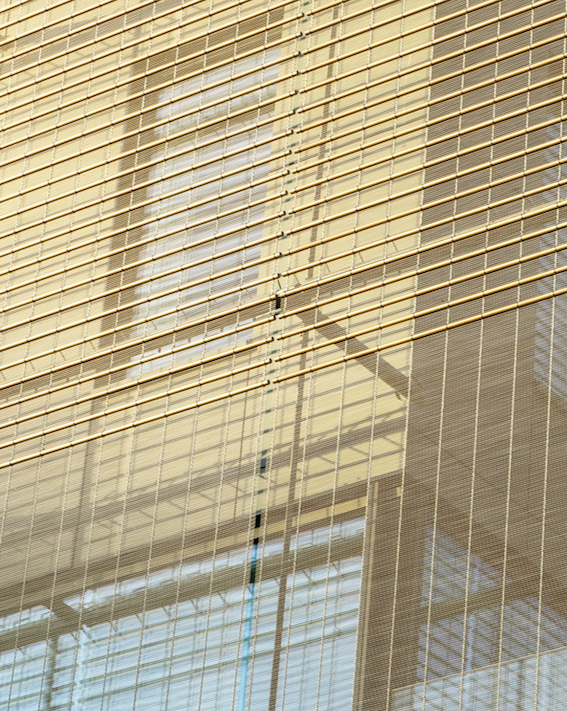 GKD wove 72 panels with tubes and wire to cover the 4,600-sq-m surface (GKD/Constantin Meyer)
Two and a half years in construction, and completing in December last year, it replaces an extension built in 1983 that was deemed unsuitable.
Inside, cuboid galleries are grouped around a 22-metre-high atrium with a glass roof and views onto the city.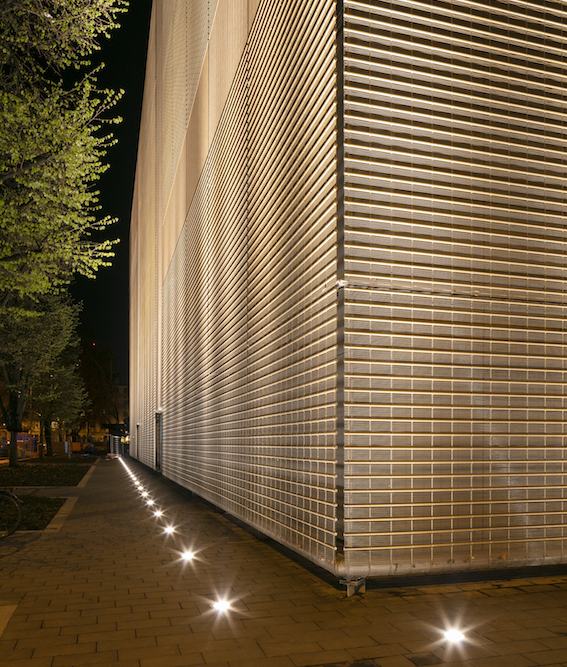 The façade is lit at night to show off its texture (GKD/Constantin Meyer)
GKD wove steel wires and tubes of two different diameters – 3mm and 25mm – to create 72 panels, each measuring around 20m in length and 3.26m in width, to cover the 4,600-sq-m surface.
One technical challenge was to balance out the varying stress ratios in the fabric due to the differences in wire thickness, so that the façade would withstand the strict static requirements caused by wind and snow.
Installing the 20m x 3m panels was precision work (Kunsthalle Mannhein/Rainer Diehl)
GKD also had to use all its coating technologies achieve gmp's specified warm bronze tone on all the mesh components, including cables, wires, tubes, and tube side closures.
Top image: The weave is denser in front of solid panels, and looser in front of windows, to vary the transparency (Images courtesy of GKD/Constantin Meyer)