New York State Governor Andrew Cuomo on Friday (27 March) declared the completion of the first 1,000-bed temporary hospital in New York City, at the Jacob K. Javits Convention Center, after a fast conversion designed and overseen by the US Army Corps of Engineers (USACE).
USACE adapted 160,000 square feet of space inside the centre to care for non-Covid-19 patients in a bid to alleviate the burden on hospitals as the state, and New York City, bear the brunt of the coronavirus pandemic in the US.
The federal government has approved four further temporary hospital sites New York City – the Brooklyn Cruise Terminal, the Aqueduct Racetrack facility in Queens, CUNY Staten Island and the New York Expo Center in the Bronx – giving 4,000 additional beds, Cuomo's office said yesterday (29 March).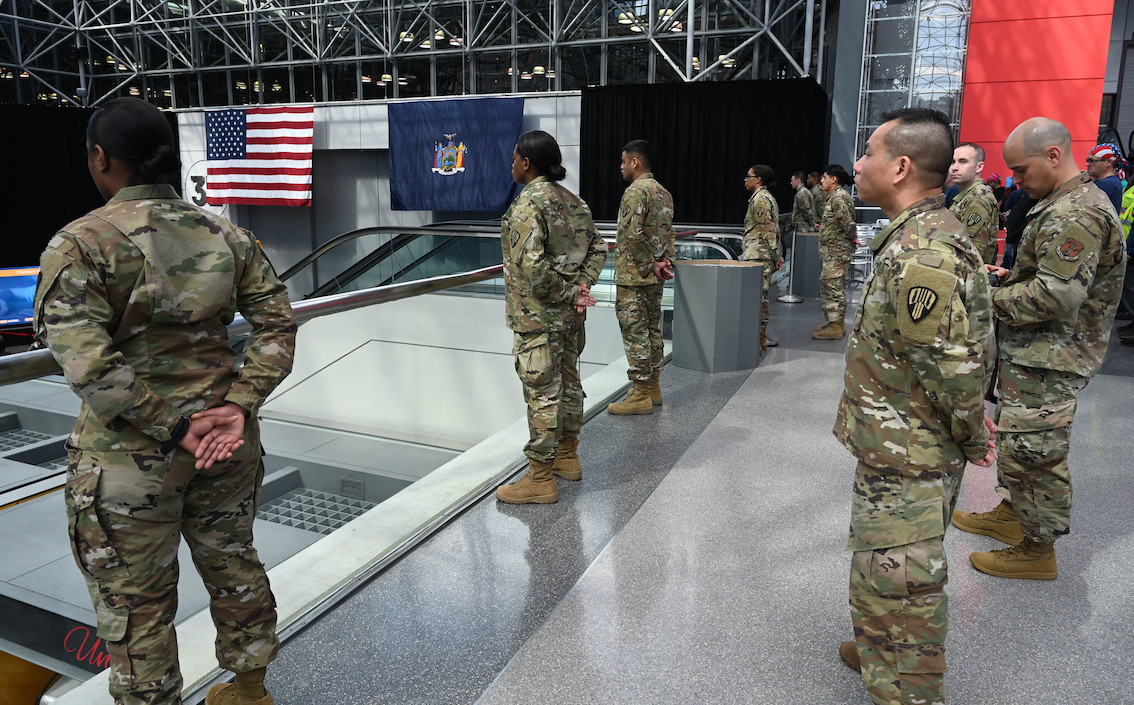 Personnel briefed after the completion of the Jacob K. Javits Convention Center temporary hospital (Kevin P. Coughlin/Office of Governor Andrew M. Cuomo)
The Javits center and the four other temporary hospitals are designated Federal Medical Stations (FMSs), fast-deployable facilities designed for disasters that come with a three-day supply of medical and pharmaceutical resources to sustain primary or chronic care patients needing treatment.
Governor Cuomo wants a 1,000-plus patient overflow facility in each borough of New York City, as well as ones in Westchester, Rockland, Nassau and Suffolk counties.
New York State is the epicentre of the pandemic in the US, with 59,513 coronavirus cases as of yesterday (29 March), and at least 965 deaths, according to CNN figures.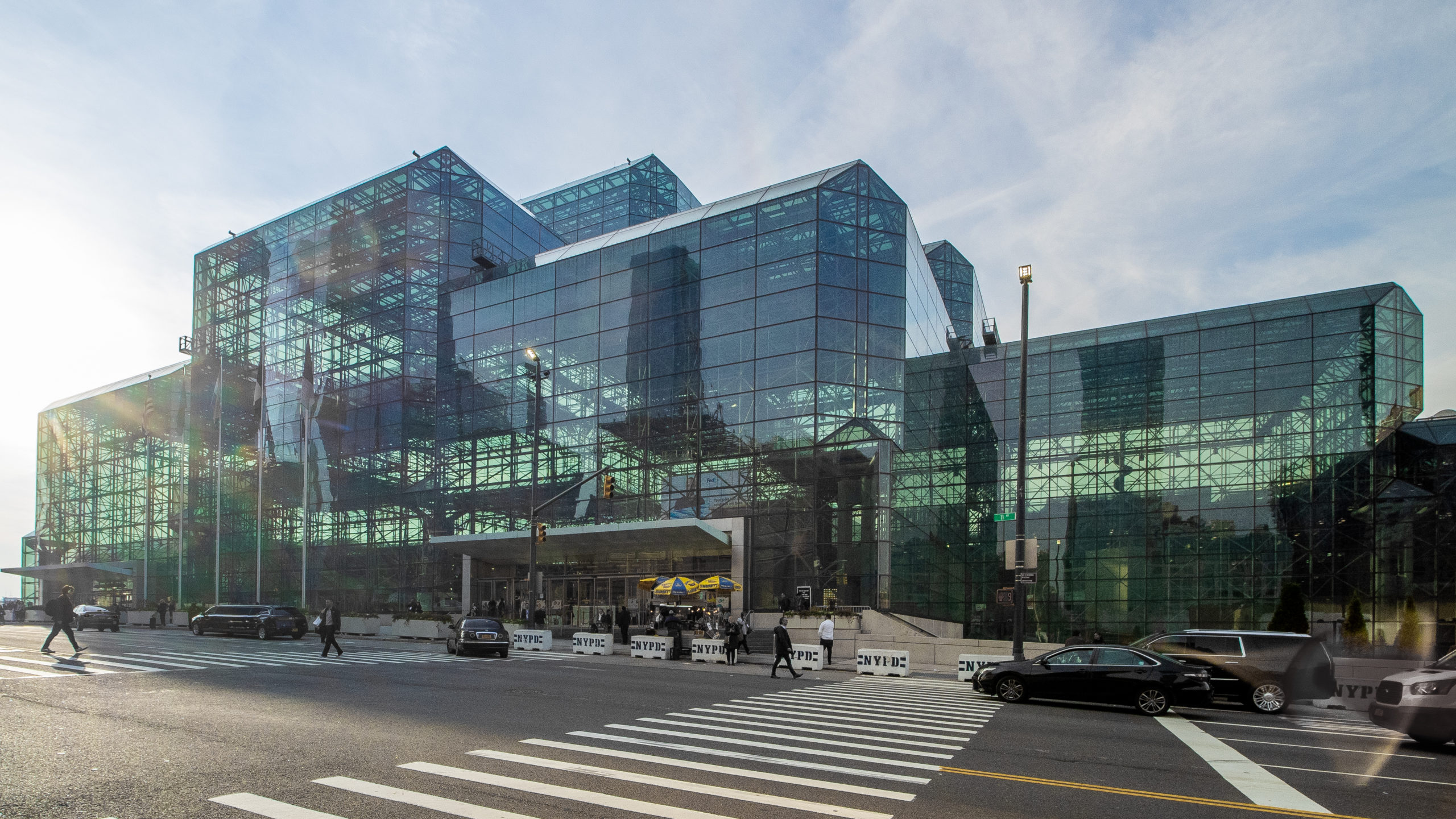 The Jacob K Javits Convention Centre (Ajay Suresh/Wikimedia Commons/CC BY 2.0)
New York City had 33,474 cases as of yesterday, and 776 deaths, the city said. At least 6,635 people have been hospitalised. Of those, at least 1,520 were in intensive care.
USACE is busy elsewhere in the US, receiving yesterday a verbal mission assignment from the Federal Emergency Management Agency (FEMA) to turn the TCF Center in Detroit, Michigan into a temporary hospital.
The corps is also scouring Maryland, Pennsylvania and the District of Columbia for sites for other temporary hospitals. 
Top image: Inside the first 1,000-Bed temporary hospital at the Jacob K. Javits Convention Center, New York City (Kevin P. Coughlin/Office of Governor Andrew M. Cuomo)