Architect ODA New York has unveiled plans for a residential development in the borough of Brooklyn that aims to convert two entire city blocks into what feels like a "quintessential European village".
The 1-million-square-foot development in the salubrious neighbourhood of Bushwick will contain between 800 and 900 rental units in a complex that varies in height from six to eight storeys, with 20% of the units reserved for affordable housing.
Called "Bushwick II" by its developer, the property firm All Year Management, the development will offer refuge from the street with interconnecting courtyards, shops and an 18,000-sq-ft foot park.
"By interrupting the rigid order of a typical NYC street grid and blending it with the sequencing of a European village, the path becomes a meandering courtyard rather than a direct line from a to b," said ODA's founder, Eran Chen, in a statement obtained by New York real estate magazine, The Real Deal.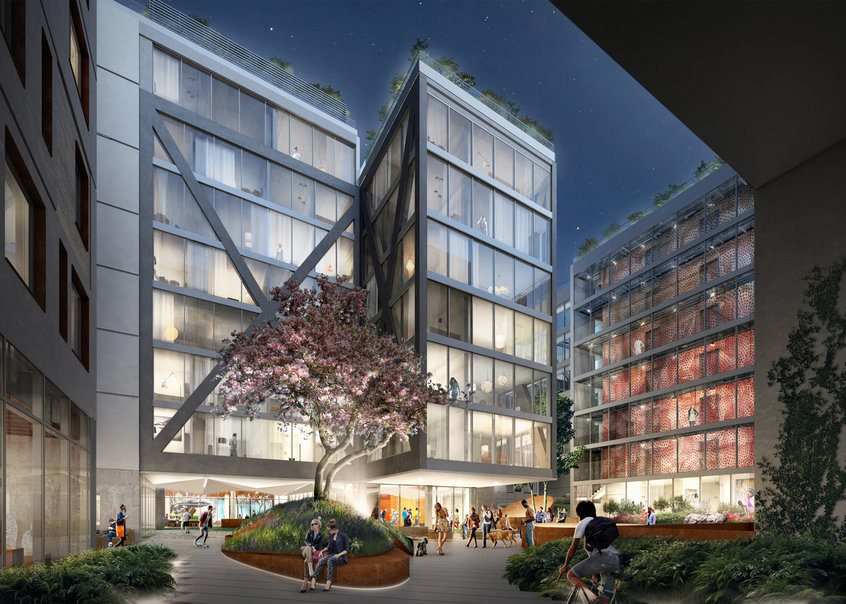 Located on the site of the old Rheingold Brewery, Bushwick II's 60,000-sq-ft roof space will host an urban farm, allowing residents to grow their own vegetables, and extra recreational space.
"Over the pair of New York city blocks that encompass its footprint, ODA's superimposed something more like – and, in fact, inspired by – the quintessential European village," ODA said, according to Dezeen.
"The project is truly a city within a city, a culture in and of itself, and a project that we hope will continue to challenge all the expected sacrifices of urban life".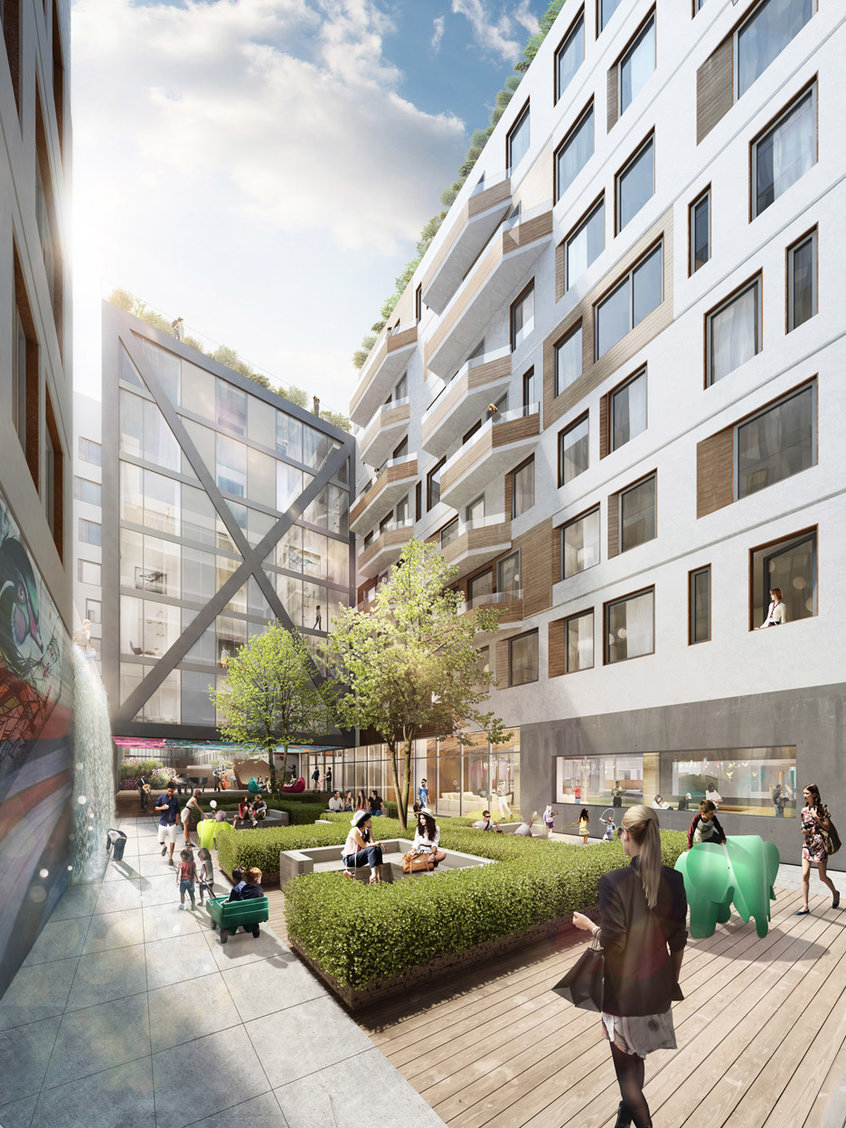 ODA has designed 45 buildings in New York since its foundation in 2007.
Images via bloomimages