Faced with a worsening economic situation, Nigeria will award no more federal road contracts, prioritising instead more than 200 stalled contracts already awarded.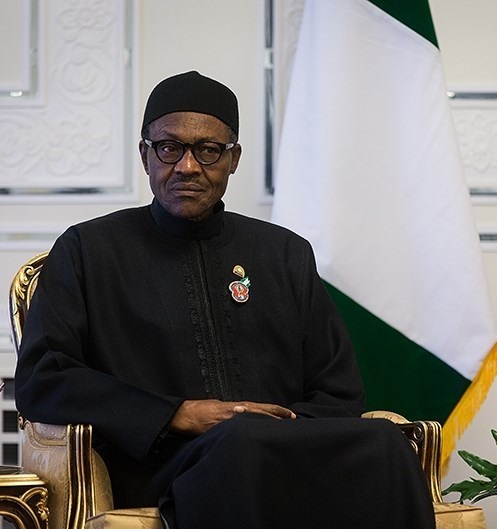 Nigerian President Muhammadu Buhari during meetings in Tehran, in November 2015 (Erfan Kouchari/Wikimedia Commons)
Babatunde Fashola, the minister of works, power and housing, made the announcement this week after the country's National Bureau of Statistics warned that Nigeria could experience its first recession year in 25 years.
The minister said the decision was made because the backlog of incomplete roads, and contracts not paid for by the government, had reached 206 in number, with a combined value of about $6.5bn (2 trillion naira) – all awarded by past administrations.
Nigeria relies heavily on oil exports and the prolonged slump in prices has sabotaged the ambitious infrastructure plans of new president Muhammadu Buhari.
Commenting on the poor state of many roads, Fashola blamed previous governments for not fixing them when they had the necessary cash.
"What we have done was first to say that we would not award any new road contract," Fashola said. "We would deal with the over 206 roads that have been awarded but not funded for over three years."
He said his ministry prioritise only those roads that have economic significance such as routes for the evacuation of fuel and food transportation due to the limited resources available.
Top image: Road leading to the Zuma Rock formation in Nigeria near the capital, Abuja (Mark Hillary/Wikimedia Commons)