A peninsula on the north coast of Scotland has been chosen as the most suitable location for the UK's first spaceport.
The UK Space Agency considered 26 sites in remote locations around the UK before opting for the A'Mhoine Peninsula in Sutherland.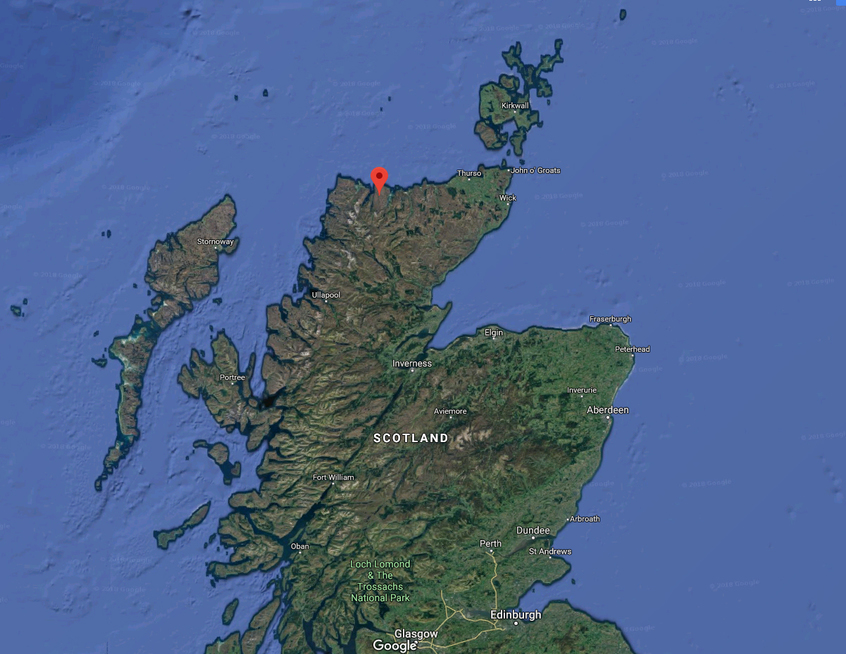 A Google satellite image of the launch site
Highlands and Islands Enterprise (HIE), the regional development agency, will be given a £2.5m grant to offset the cost of building the facility. HIE will work with a commercial consortium that includes the US aerospace company Lockheed Martin.
Charlotte Wright, chief executive of HIE, said: "The decision to support the UK's first spaceport in Sutherland is tremendous news for our region and for Scotland as a whole. The international space sector is growing and we want to ensure the region is ready to reap the economic benefits that will be generated from this fantastic opportunity."
The "vertical launch" spaceport will be the UK's first attempt to break into the satellite launching market, which the government says may be worth $3.8bn to the UK economy over the next decade.
Other horizontal launch sites in Cornwall, Glasgow and Snowdonia may follow, and the government has set aside a £2m development fund for them. Horizontal launches use conventional aeroplanes to carry the rocket part-way to its destination, and so do not have to be sited in remote locations.
Additional grants will be announced by the Business Secretary Greg Clark in the course of the Farnborough International Airshow, which begins today.
Although the construction of heavy lift spaceports is a huge undertaking – as demonstrated by Russia's struggles to bring the $7.5bn Vostochny Cosmodrome into being – the cost of building a facility to launch small rockets carrying small satellites is relatively modest – so much so that start-up companies can take on the task.
This was demonstrated by US aerospace outfit Rocket Labs, which developed its "Launch Complex 1" port on New Zealand's North Island back in 2016.
This venture was based on Rocket Labs' two-stage Electron launch vehicle, which is powered by an innovative Rutherford engine that uses electric motors to drive turbopumps, and was the first oxygen-hydrocarbon engine to use 3D printing for all primary components.
Lockheed wants to bring the Electron rocket and use it as the main launch vehicle. The Electron has flown twice, recording one success and one failure. The initial test flight, called "It's a Test" failed due to a glitch in communication equipment on the ground, but the follow-up mission, "Still Testing", put three satellites into orbit.
A British version of the vehicle would have a propulsion unit and satellite dispenser developed and built at Ampthill in Bedfordshire, Harwell in Oxfordshire, and in Reading.
Top image: An Electron rocket on its way to the launch site in New Zealand (Rocket Labs)
Further reading: