The Norwegian construction industry has set up a system of "disruption patrols" to sniff out illegal activity on construction sites.
The "uropatruljen" are carried out by construction workers and staff of the Labour Inspection Authority to target companies gaining unfair advantage by breaking employment and tax rules.
Acting on tips posted on social media or sent to their website, the patrols also look for health and safety breaches.
A particular target is Norwegian engineers who import low-paid workers from Eastern Europe using fake documentation.
The system is run by employers' organisations and trade unions. It has a steering committee with seven people – three representing employers and four representing employees, and its own website and Facebook page to tell the public what it is doing.
The initiative is intended to fill a gap left by the authorities who have not had enough resources to monitor illegal construction activities.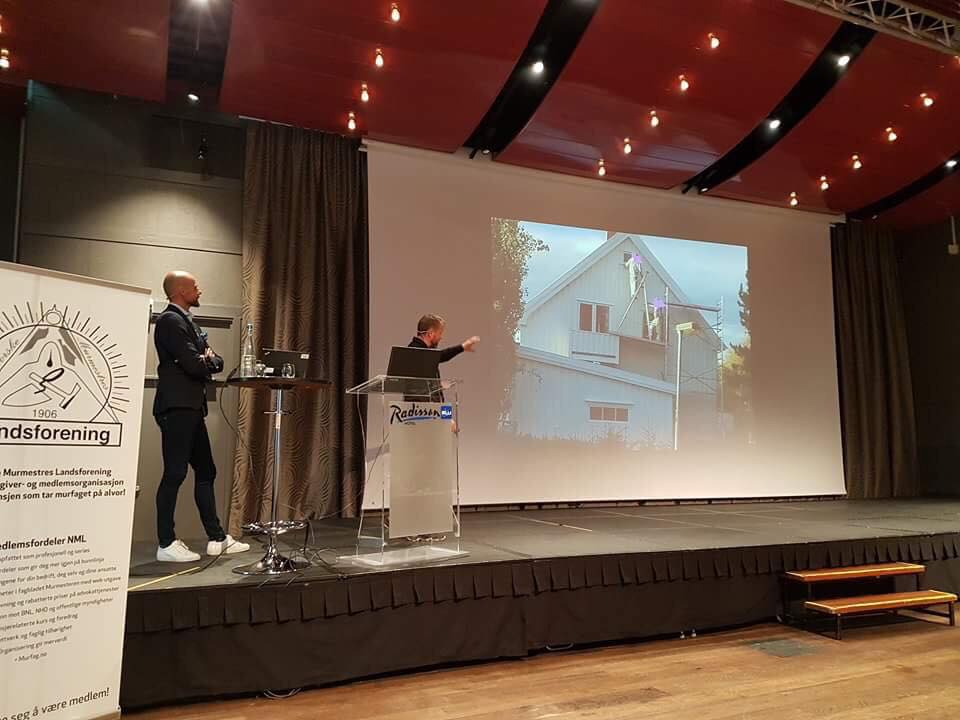 An Uroplrouljen conference (Via Facebook)
The latest edition of the Nordic Labour Journal interviewed Vidar Sagmyr, a 49-year-old painter and decorator who is also the project leader for disruption patrols in Trondheim.
Sagmyr told the Journal: "I carry a camera and often use my mobile phone to take pictures. I will document that the company concerned has been present at the construction site I am trying to find. I already have more than enough information to be fairly sure that the company is running illegal operations."
He also has also begun carrying an assault alarm, given to him by the police after he received death threats from a contractor whom he reported.
Earlier this year Norwegian labour minister Anniken Hauglie signalled support for the initiatives. She wrote in a newspaper that "criminal elements" should be "harassed, hunted and shown the door".
The first patrols were launched three years ago in Trondheim, and are now spreading to Oslo and other cities.
Meanwhile, the Fair Play Bygg "sister initiative" will be launched tomorrow in Stockholm, Sweden, which is seeking to emulate the success of the Trondheim initiative.
Norway's Labour Inspection Authority has also begun collaborating with inspection authorities in Lithuania, Bulgaria and Poland.
Image: Armed police in Norway: Police gave one patrol member an assault alarm after he received death threats (Lars Henrik Milert/Dreamstime)