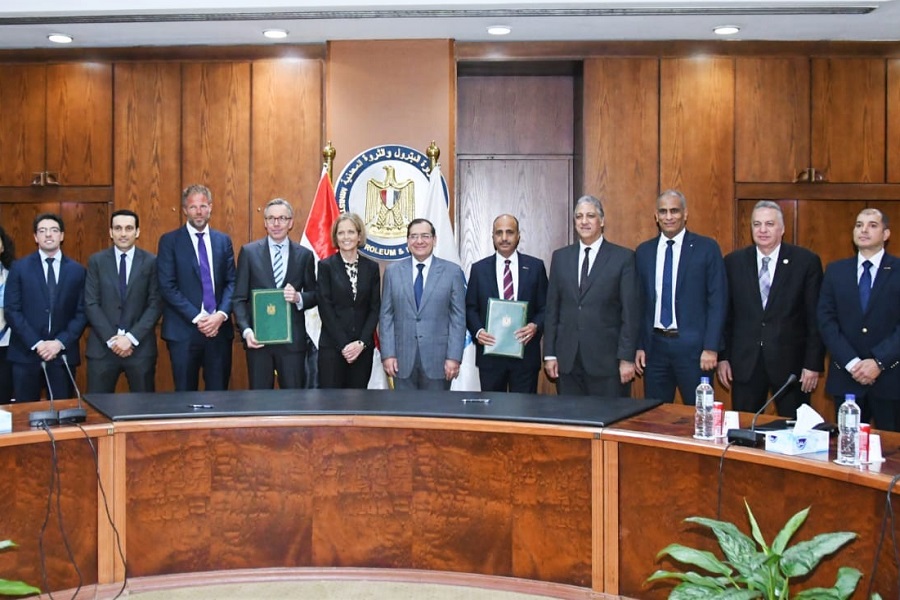 Egypt yesterday signed a $450m deal with a Norwegian renewables company to build a green methanol plant to produce fuel for ships, Ahram Online reports.
The agreement signed by the Alexandria National Refining and Petrochemicals Company, the Egyptian Bioethanol Company, and Norway's Scatec will see the plant built in Damietta Port, on the eastern edge of the Nile delta.
It's claimed to be the first of its kind in the Middle East.
It will produce 40,000 tonnes of green methanol a year, which could be increased to 200,000 tonnes.
Egypt's petroleum ministry said it would encourage the shift to green energy and provide exports for the petrochemical sector.
The project includes building renewable power sources, with capacities of no less than 40MW for solar power and 120MW for wind power.
Scatec will build a 60MW hydrogen electrolyser, a desalination plant, and methanol production and storage stations.
Scatec chair Terje Pilskog said the plan would put Egypt at the forefront of green chemical manufacturing and make it a hub for green shipping fuel.
The company is already working on a green ammonia scheme in Damietta and a green hydrogen plant in the town of Ain Sokhna on the Red Sea.
Other projects include Egypt's massive Benban solar park in Aswan, which will have a capacity of 1.8 GW, and a $2.5bn green hydrogen and ammonia project in Oman, signed in March with India's Acme Group (see further reading).