Construction has begun on 126 East 57th street, a residential tower designed by New York architect ODA on Billionaire's Row in Manhattan.
The 16,399 sq m tower will occupy almost a full city block from 56th to 57th street. It will house 175 units, ranging from studios to three-bed properties, almost all with private outdoor terraces.
Residential amenities will be based in the tower's two sub-levels, one floor of which will contain an exercise room, sports court, indoor swimming pool and sauna.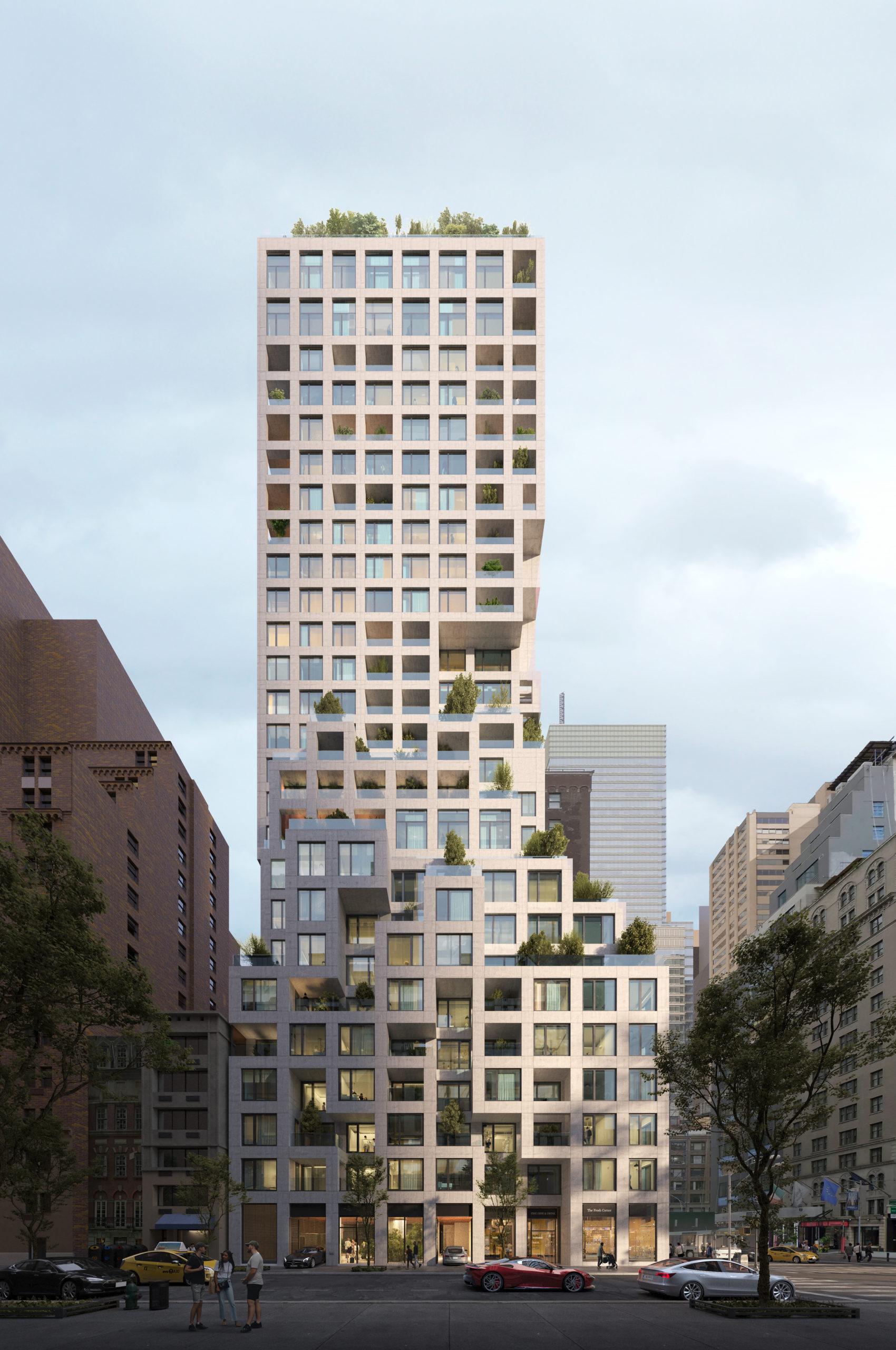 The other level will house a private lounge and kitchen, courtyard, playground, communal greenhouse and outdoor cinema.
The roof will house a communal terrace with a barbecue area and sun lounge.
The project's concrete façade will appear to be pixelated and is split into fractals with projections and recesses.
The residential entrance on 57th street will have a copper mirrored gateway leading to a six-storey atrium.
The project will be developed by MRR 1326, a company owned by Anand Mahindra and real estate developers Rotem Rosen and Zahi Hagag. The interiors will be designed by Gabellini Sheppard.
Eran Chen, ODA's founder, said: "This building brings a human scale, playfulness and visual interest to this upscale corridor of 57th Street. As New York City slowly transforms Midtown East to a residential destination, we strive to offer a contemporary outlook for the taste makers and young professional buyers who value high design."