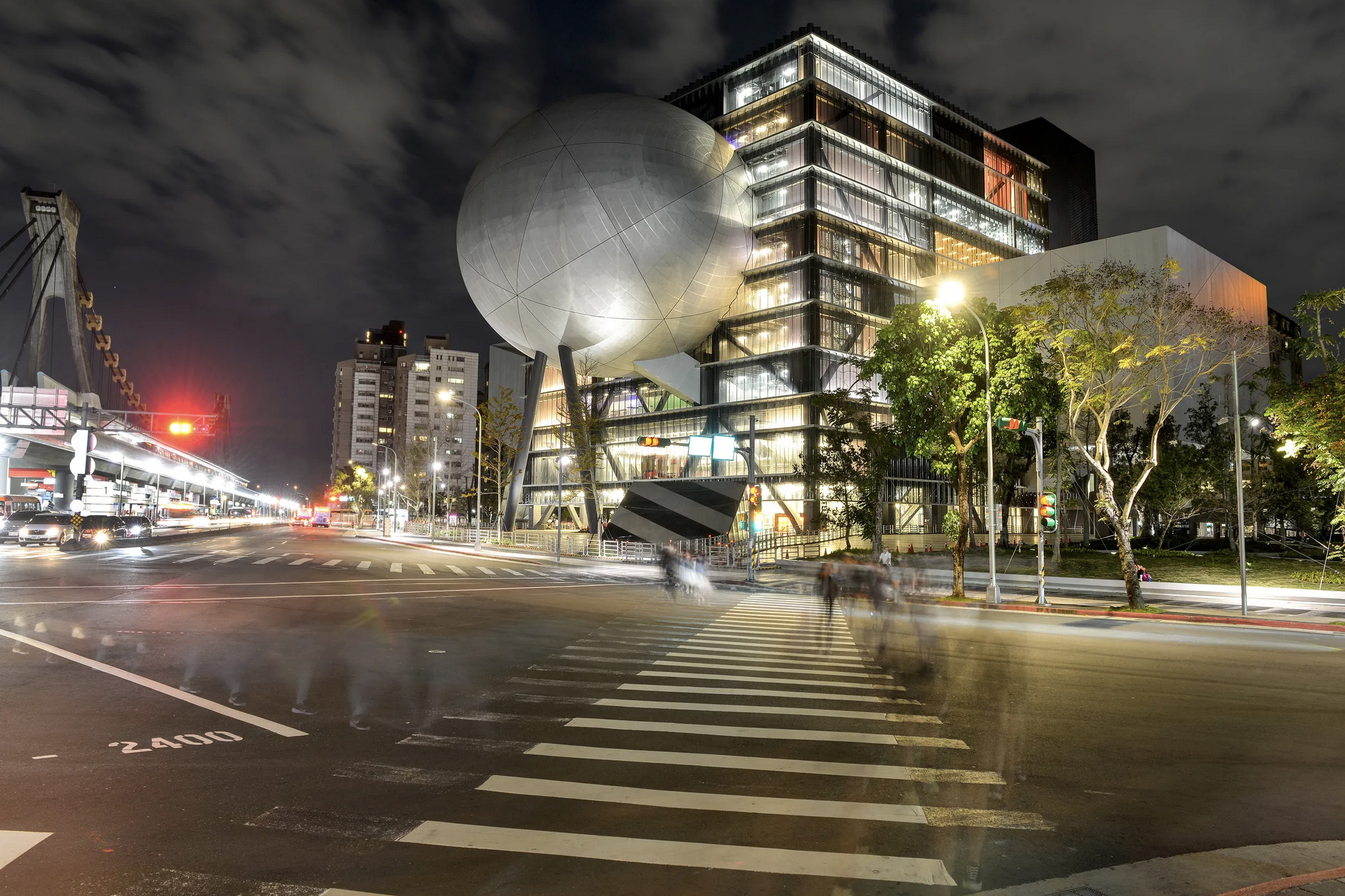 Construction work on the Taipei Performing Arts Centre, designed by Rotterdam-based Office for Metropolitan Architecture (OMA) in the city's Shilin Night Market, has been completed.
The project contains a 1,500-seat Grand Theatre, an 800-seat Globe Playhouse and an 840-seat Blue Box auditorium.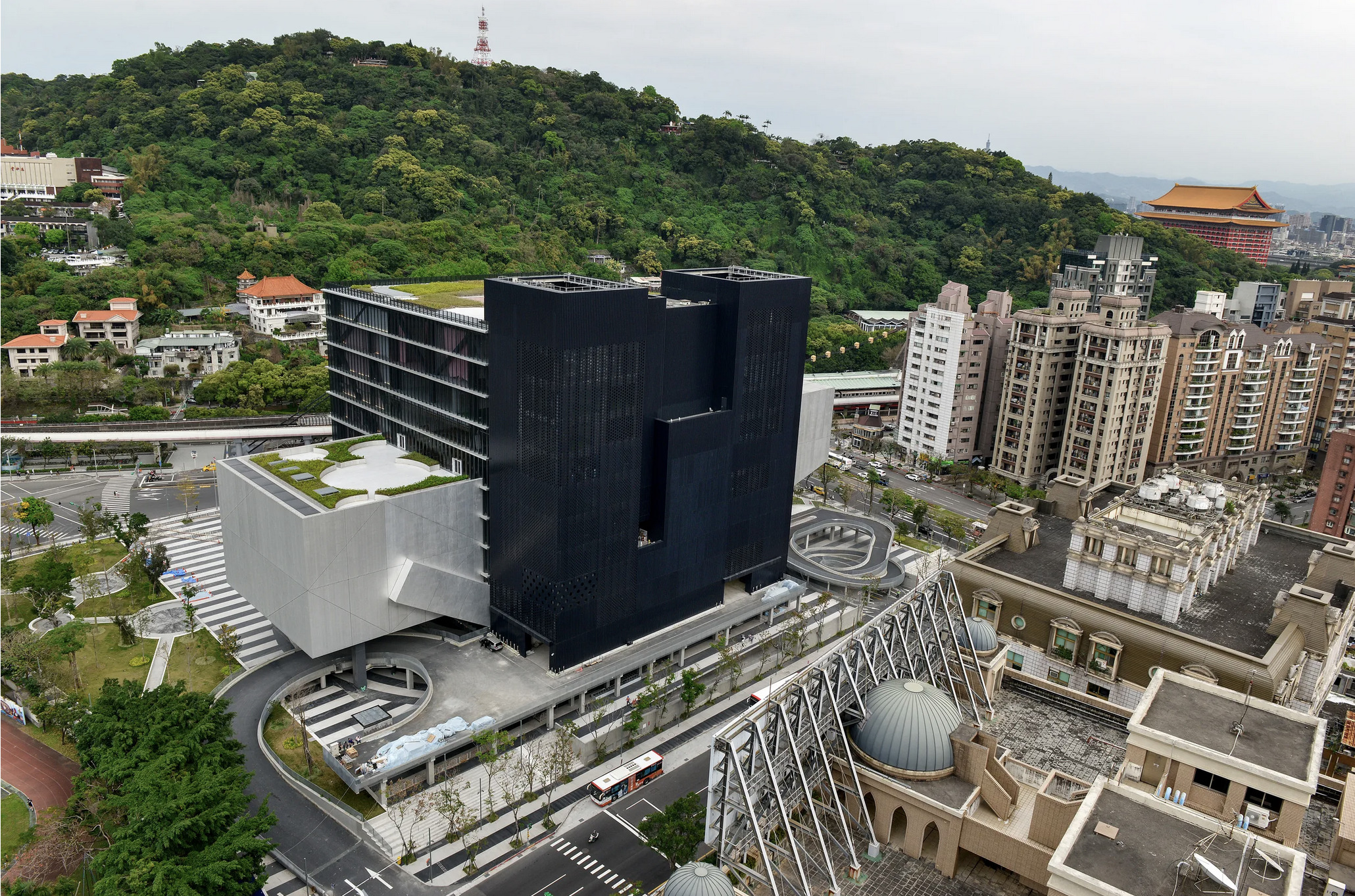 The stages, back stages and support spaces of all three theatres are located in the development's central cube, allowing the Grand Theatre and the Blue Box to be merged to form a "Super Theatre".
The illuminated central cube is clad in corrugated glass and raised off the ground, creating space underneath for a landscaped plaza that leads to a public loop running through the development. This allows passers-by to view production spaces that are typically hidden away.
Rem Koolhaas, OMA's founding partner, said: "Theatre has a very long tradition. We have seen contemporary performance theatres increasingly becoming standardised, with conservative internal operation principles.
"We want to contribute to the history of the theatre. Here in Taipei, we were able to combine three auditoriums in a particular way. We are interested to see how this architecture will have an impact in terms of extending what we can do in theatre."
David Gianotten, OMA's managing partner, said: "The configuration of three theatres plugged into a central cube has resulted in new internal workings of the performing spaces to inspire unimagined productions.
"The public loop exposes visitors with and without tickets to these new works and their creative processes. We are excited by how the building constantly generates new relationships between artists, spectators and the public."
The theatre will open in August.