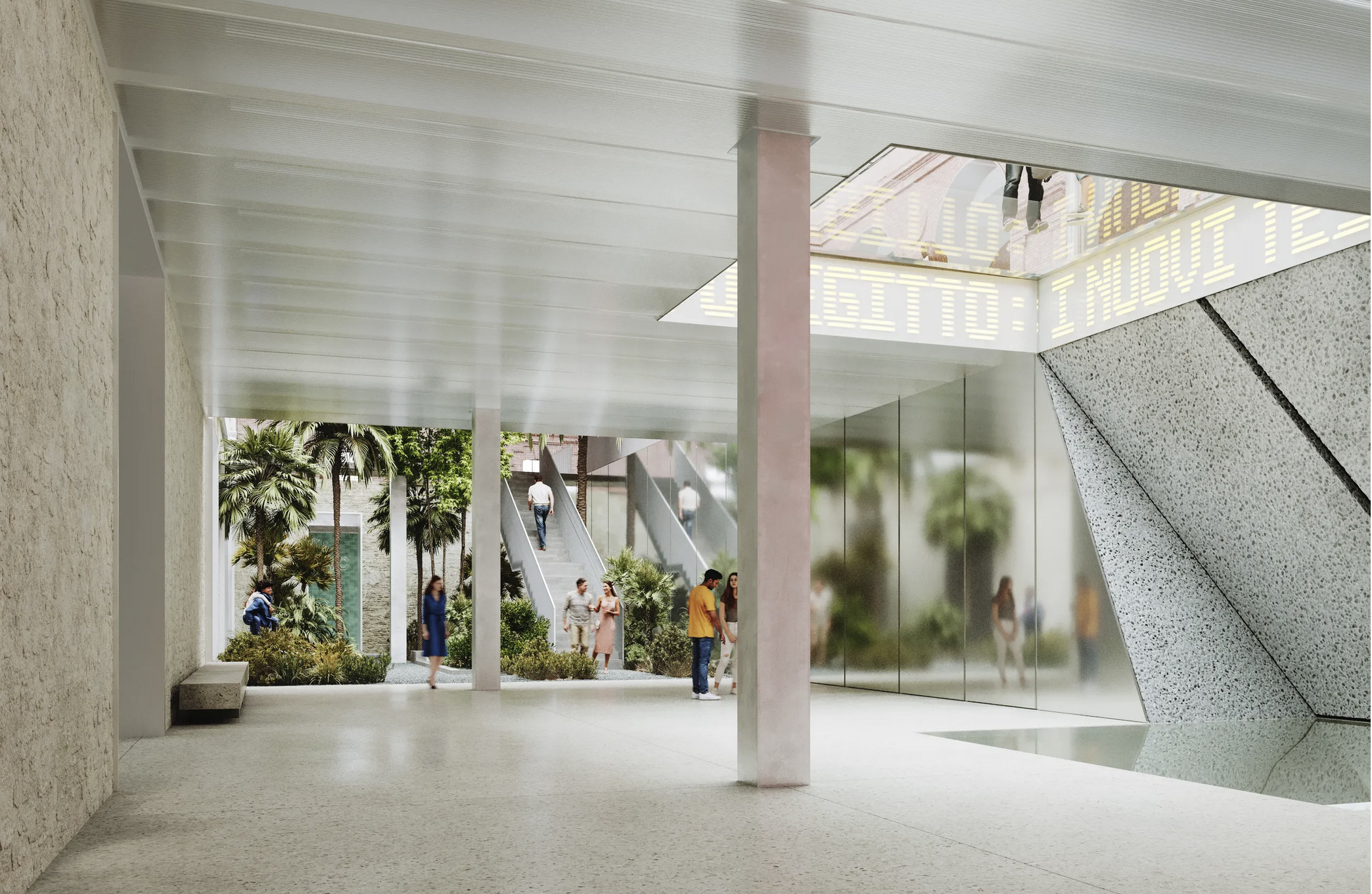 The Office for Metropolitan Architecture (OMA) has unveiled its redesign of Turin's Museo Egizio (Egyptian Museum), the world's oldest institution of its kind.
The museum was founded in 1824 in the College of Nobles, a school that itself dates back to 1567. The Dutch firm's plan is to reorganise its public areas into six "urban rooms", the largest of which – the Piazza Egizia – will be a covered courtyard shared between it and the city.
This double-level space will showcase the museum's original architecture and trace the interventions that have been made over time.
A central spine connects the six rooms and relates them to the museum's entrances on Via Accademia and Via Duse.
An underfloor level will contain an Egyptian Garden, as well as an event and learning area. It will also showcase the College of Nobles's original façade, which has been concealed since a 2010 renovation.
Above the courtyard is an aluminium and steel grid that offers shelter, and also collects rainwater.
A geometric floor pattern, inspired by museum artefacts such as the Merit's funerary mask, will create visual continuity across the rooms.
OMA's design was selected above competition entries by Kengo Kuma and Associates, Carlo Ratti Associati, and Snøhetta. It is working with local architects Andrea Tabocchini Architecture, T-Studio and historical consultant Professor Andrea Longhi on the design.
David Gianotten, OMA's managing partner, said: "Museo Egizio, with an open courtyard, is one of Turin's main civic spaces. Our team believes it is vital to restore the public nature of the museum and reintegrate it into Turin's network of public spaces.
"By reorganising the current museum's public areas, we have created the Piazza Egizia, which is a place for all kinds of activities shared between Museo Egizio and the city."