Work has just got under way on Miami-based Oppenheim Architects' $1.5bn Metropica project in southern Florida, one of the largest mixed-use projects under way in the US.
The scheme brings together 2,250 residential condominiums, 650,000 sq ft of office space, 480 hotel rooms in two boutique hotels, and 485,000 sq ft of retail, culinary and entertainment space.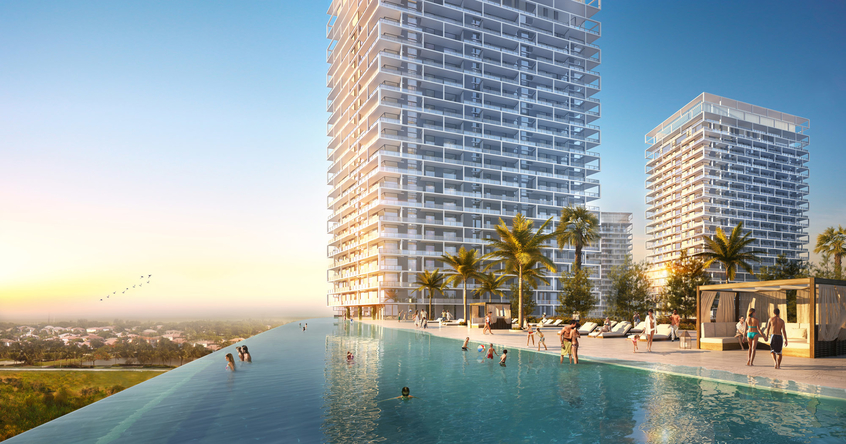 There will be an infinity pool at the edge of the podium (Methonia)
Amenities include a beach club, tennis courts, fitness centre, basketball court, soccer field, fitness and wellness facility and a spa.
It is located on a 26ha site in the Everglades, where it attempts to blend in to the natural environment "while tying together the notions of a city centre", the words of the architect.
There will landcaped gardens in between the towers (Methonia)
The site is made up of eight towers on top of a ring podium and based around a park that serves as a public plaza.
Completion of the first phase is expected at the end of 2019.
Top image: The development is based on a ring podium (Craft Studios)