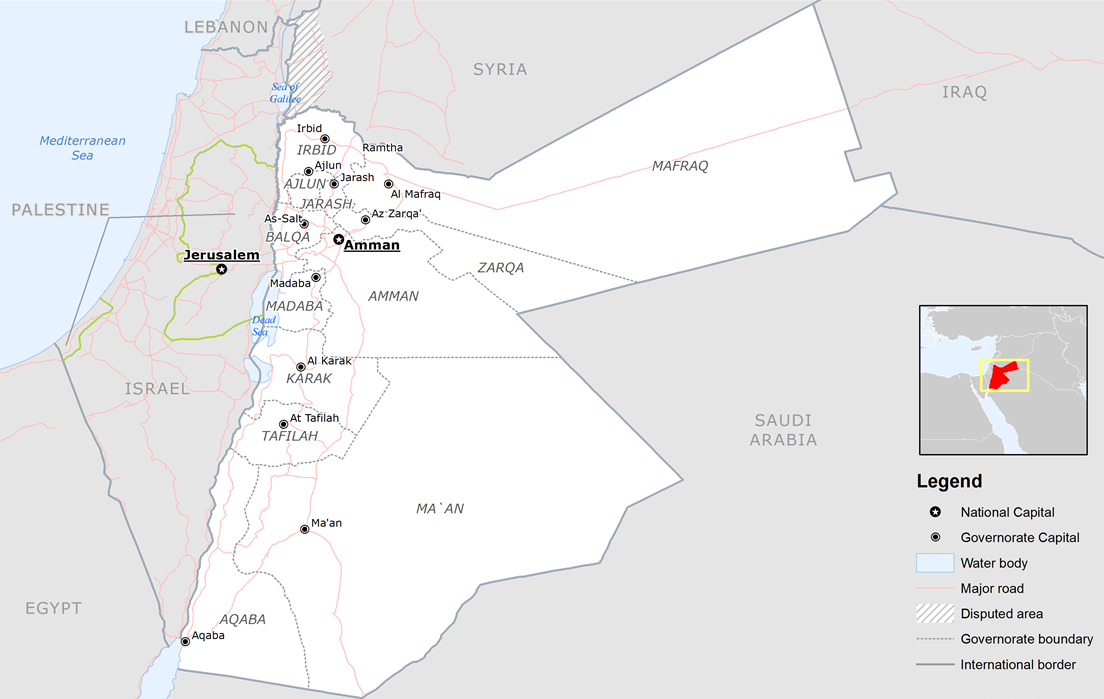 Israel and Jordan have renewed a groundbreaking agreement to trade solar energy generated in Jordan, one of the world's most water-stressed countries, for water desalinated in Israel.
The MoU signed Tuesday at the COP 27 conference in Egypt by Jordan, Israel and the United Arab Emirates (UAE) would see Jordan building a 600MW solar photovoltaic plant to export clean energy to Israel, and Israel sending 200 million cubic meters of desalinated Mediterranean seawater a year to Jordan, possibly from a new desalination plant.
The arrangement reflects both countries' geographical constraints: densely-populated Israel doesn't have enough land to develop big solar schemes, while Jordan has vast tracts of desert but no easy access to open seas.
Jordan does have a tiny coastline on the Red Sea's Gulf of Aqaba but it's in the remote far south of the country more than 300km from the main northern population centres. Israel's Mediterranean coast, meanwhile, is some 100km from the region containing Jordan's biggest cities.
Unicef says Jordanians have access to just 88 cubic metres of renewable water resources per person a year, far below the UN agency's severe water-scarcity threshold of 500 cubic metres a year.
The country relies on groundwater for 60% of its needs but all its main aquifers are depleting fast, some by as much as 20 metres a year, Unicef says. It adds that around half the population can get water only once a week, while 43% of households have no sewerage connection.
Global heating, a population swelling with refugees, and increased industrial and agricultural activity exacerbate the problem.
Fruits of diplomacy, and UAE's role
Tuesday's MoU follows a similar one signed in November last year by the governments of Jordan, Israel and UAE, which was hailed by observers as a "transformative" cooperation agreement among formerly bitter enemies.
At the time, Israel credited the Abraham Accords it signed with UAE in August 2020 for making the tripartite cooperation possible. The accords were brokered by the US, normalising relations between UAE and Israel.
In the sun-for-water arrangement, UAE would provide funding and technical assistance for Jordan's new solar plant through its state-owned clean energy company, Masdar.
It's unclear why a new MoU was needed, beyond what the Times of Israel described as "projecting the message that the parties are moving forward".
Announcing it, the Israeli government said feasibility studies for the solar plant and new desalination capacity "have been ongoing" and "have positive potential prospects".
It called last year's MoU "an initial Declaration of Intent".
This year's MoU made no commitments on when the scheme would be operational.
"The UAE, Jordan, and Israel will continue engaging to develop the necessary implementation plans in time for COP 28, which is to be held in the UAE next November," it said.