14 January 2014
US-based architecture and design firm Perkins+Will has been selected to design a five-star hotel in the Diplomatic Quarter in Riyadh for Saudi Hotel and Resorts Company (Sharaco).
Due for completion in 2016, the firm's low-rise four-storey design is inspired by the country's wadis and oases, Perkins+Will said in a statement.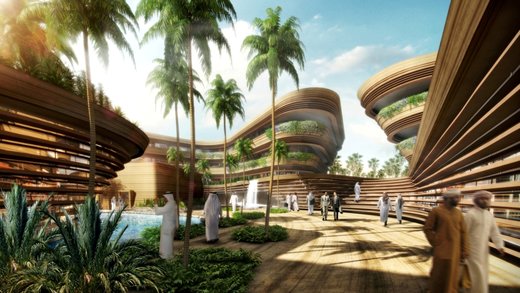 New Perkins+Will hotel design is inspired by the Saudi landscape (Perkins+Will)
Dubai-based Director of Architectural Design for Perkins+Will, Ben Piper, said: "The 40,000 sq metre project is clad in a unique façade that reflects the local landscape of the region."
The project is part of Sharaco's plan to deliver high-end schemes in the region.