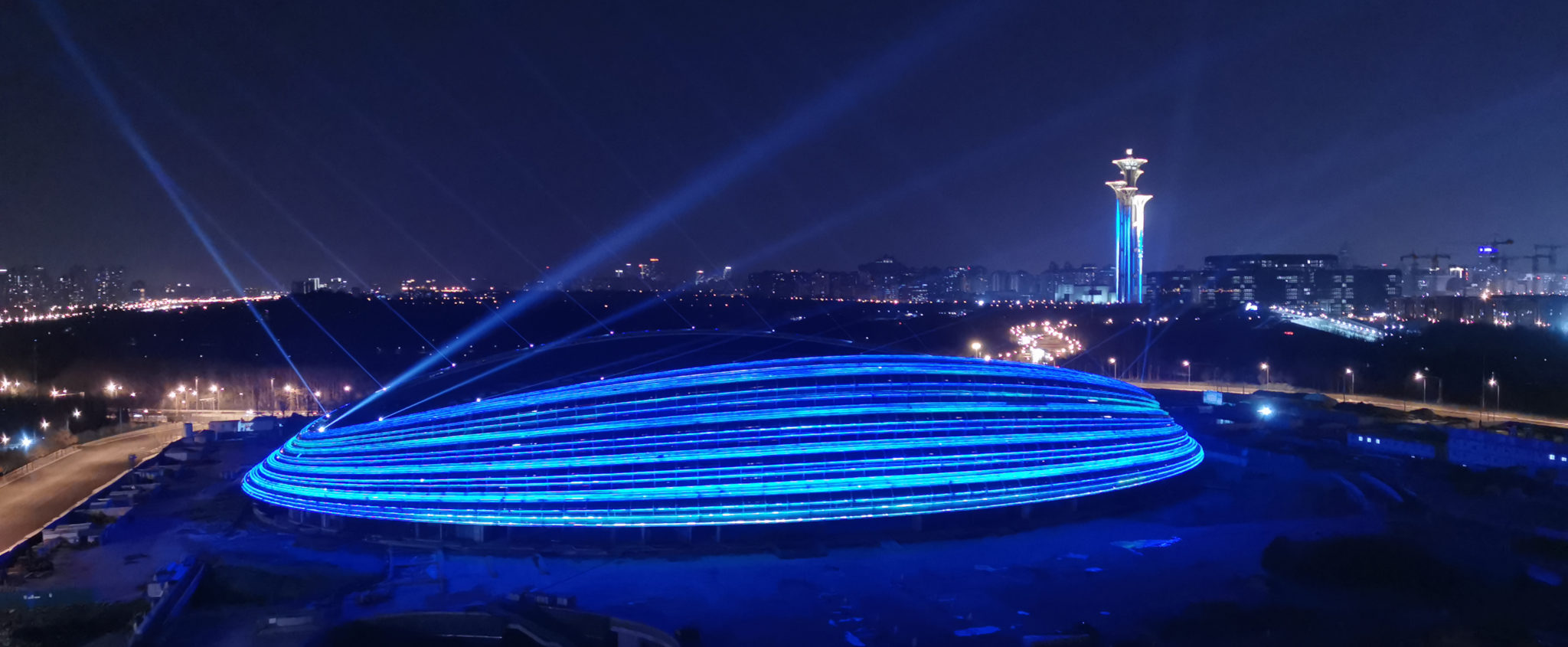 The only new venue built for Beijing's 2022 Winter Olympics, the National Speed Skating Oval or the "Ice Ribbon" will be inaugurated at the game's opening ceremony on 4 February.
Designed by American architect Populous, the 12,000-seat venue will host the speed skating events.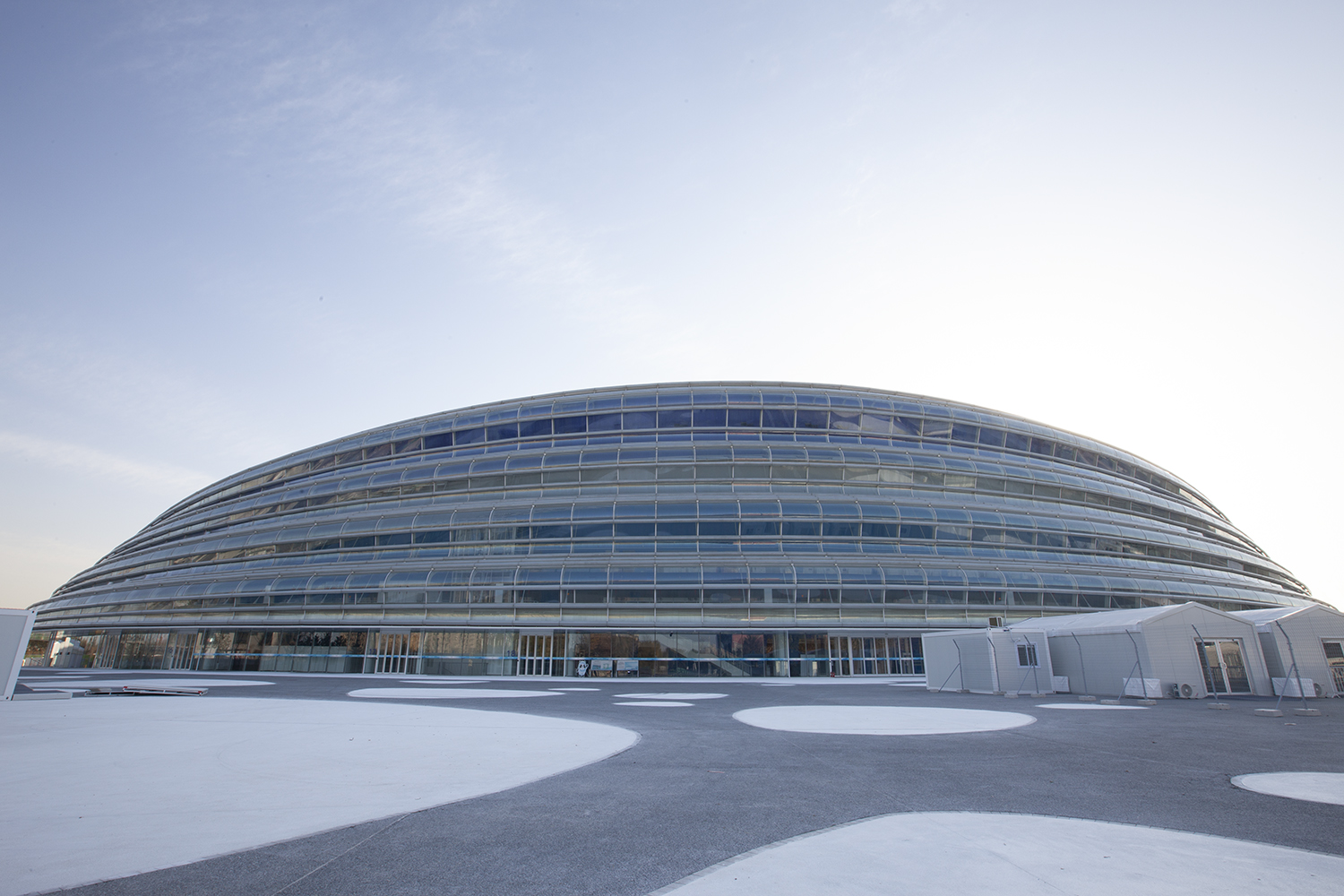 The stadium's design references Chinese cultural heritage, with the ribbons reflecting the study and preservation of the Dunhuang Grottoes, a collection of Buddhist art from the Tang dynasty.
The ribbon also nods to the precision and dynamism of speed skating, with a rotating ice top and a façade with 22 rotating light bands, as well as a traditional ice game played in old Beijing, which involved a spinning "ice top".
The Ribbon is located alongside other Beijing venues such as the "Bird's Nest" and the "Water Cube".
Andrew James, Populous' senior principal, said: "The winning design for the Ice Ribbon was created in an intense time frame and was forged through several concepts and many iterations to develop a spinning concept into its final form.
"It became a global effort with our team in Beijing, Brisbane, India, London and America, drawing on our experience from Oval Lingotto in Turin, Italy and our design of Fisht Stadium in Russia, home of the 2014 Winter Olympic Games."