Pakistan's National Highway Authority (NHA) is seeking a private developer to build and operate a 300km motorway along the Indus Valley between Hyderabad and Sukkur.
It is the last section to be awarded of the country-traversing, six-lane highway planned to connect Peshawar near the Afghanistan border in the north down to the ports of Karachi and Gwadar on the Arabian Sea – one of the main arteries of the China-Pakistan Economic Corridor.
NHA plans to tender the scheme using a build-operate-transfer procurement model, giving the winning consortium the right to collect tolls on the road.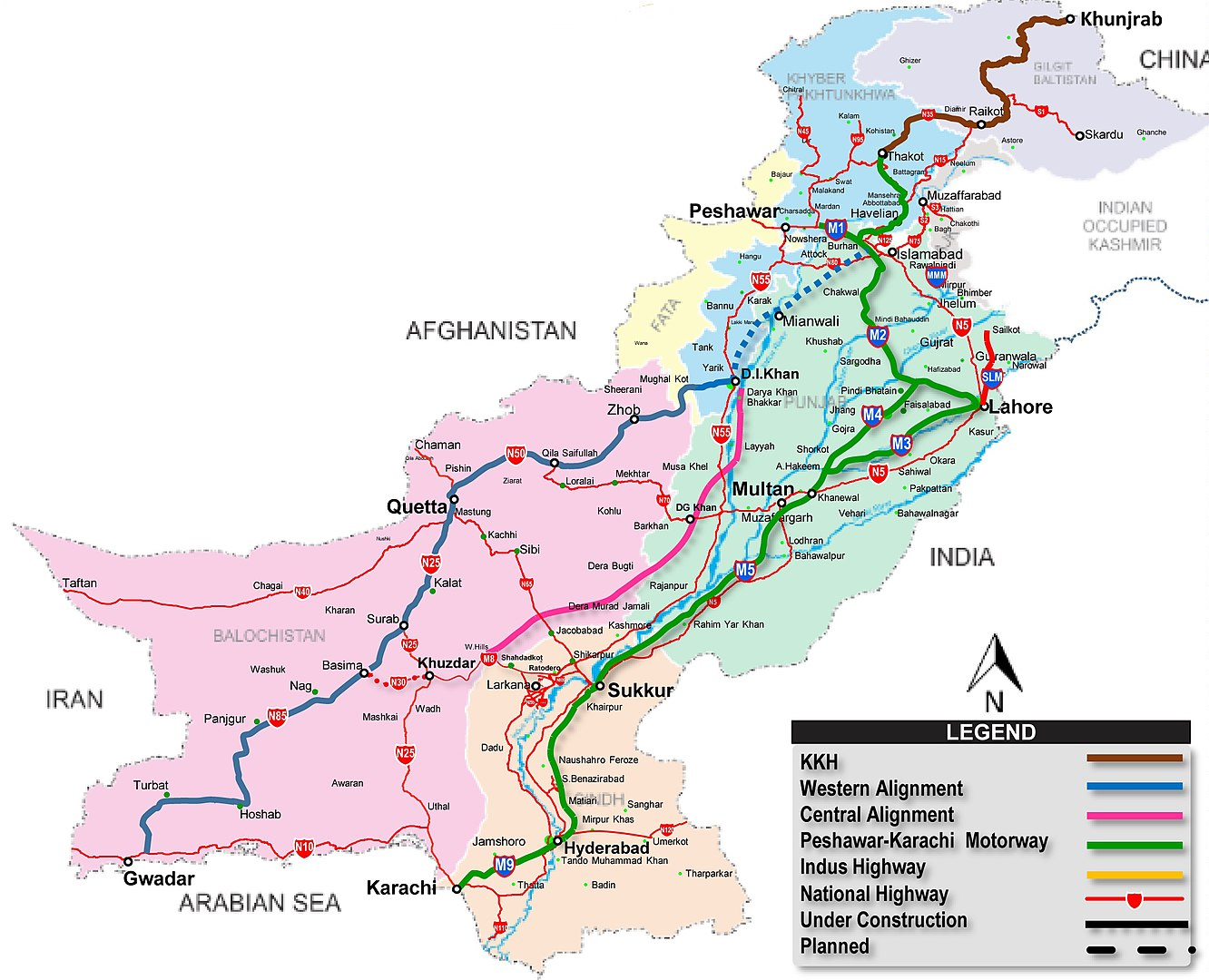 The Sukkur-to-Hyderabad section is part of the "Eastern Alignment" of the Pakistan-China corridor (Ytpks896/CC BY-SA 4.0)
Winners get the land for the road, plus "cross-subsidisation" from the recently completed motorway between Multan and Sukkur, the section located north of this project.
The request calls for expressions of interest from "well-reputed domestic as well as foreign companies, joint ventures and consortiums having experience and capability of financing, designing, constructing, operating and maintaining motorways".
No budget or concession period is given. The deadline for responses is 17 September.
Top image: The Lansdowne bridge over the Indus at Sukkur (Dreamstime)
Further reading: