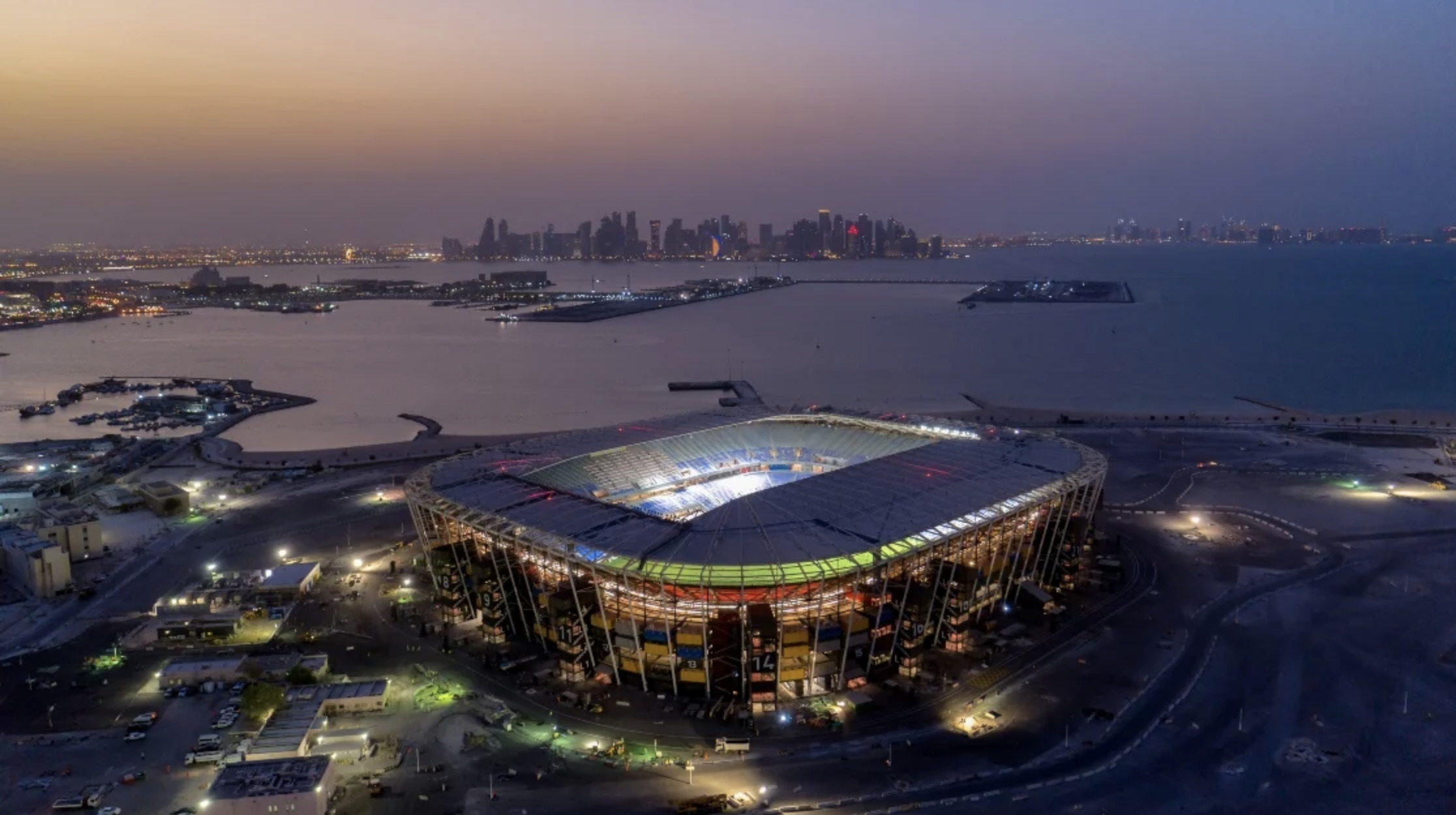 Stadium 974, a 40,000-capacity venue designed by Spanish architect Fenwick Iribarren Architects and built from recycled shipping containers and modular steel has been completed in Doha ahead of the 2022 World Cup.
Previously known as the Ras Abu Aboud Stadium, the development will be the first fully demountable stadium in World Cup history.
The stadium's name refers to the number of shipping containers used and is also Qatar's international dialling code.
Mohammed Al Mulla, Stadium 974's precinct director, said: "The stadium is situated near Doha Port, Hamad International Airport and Doha Airport. It will be the first stadium fans see when they arrive in Qatar. In more ways than one, it can be regarded as a gateway to the country.
"Our original idea was actually inspired by a Lego set and we eventually decided to use shipping containers and recycled steel for the stadium. These elements can both be recycled after the tournament if necessary."
The stadium's shape, coupled with gaps between the seating and sea breezes, will allow it to do without air-conditioning, unlike the other stadiums for the tournament.
Matches for the 2021 FIFA Arab Cup held between November to December 2021 will be played at the ground, which will offer an opportunity to "to fine-tune preparations" according to Qatar's Supreme Committee for Delivery and Legacy.
Seven matches will be played there during Qatar 2022.