Fifa has announced that construction work has been completed on Qatar's Khalifa International Stadium, the ground that will host the quarter-finals of the 2022 FIFA World Cup.
The 40,000 seat stadium, also known as the National Stadium, was originally built in 1976 and has now been refurbished to bring it up to Fifa standards.
The refurbished ground will have an additional stand on its eastern half as well as cooling technology for spectators and players. A roof made from a net of steel cables has also been added to the stadium, as has a sports museum.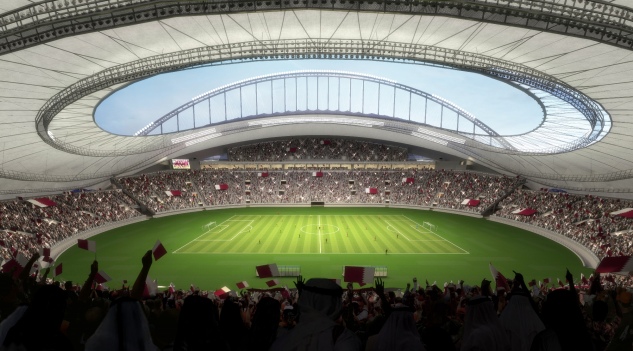 Sheikh Hamad bin Khalifa bin Ahmed Al Thani, the president of the Qatar Football Association, said: "This historic venue is close to Qatari hearts, and has seen some of Qatar's biggest sporting occasions over the years since 1976. It is therefore a fitting venue for the biggest match of Qatar's football calendar, and we look forward to welcoming fans into the magnificent re-modeled stadium."
The venue will host the 2017 Emir Cup final on Friday 19 May between Qatari rivals Al Rayyan and Al Sadd.
Images courtesy of The Supreme Committee for Delivery and Legacy
Further Reading: