The joint venture between Aecom and Turner Construction has announced that the concrete frame for the Intuit Dome, the future home of the Los Angeles Clippers basketball team, has been completed in six months.
Aecom is working with subsidiary Hunt Construction on the project, in which a 350-strong workforce laboured 200,000 hours to finish the frame. This involved the placement of 65,000 cubic yards of concrete, shipped using 6,600 concrete mix trucks deliveries.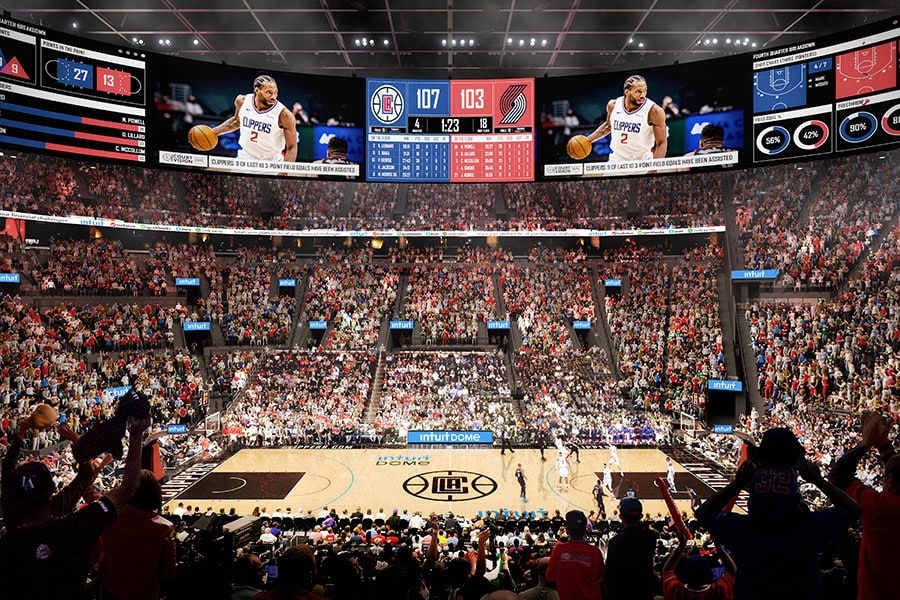 The largest foundation pour covered 2,572 cubic yards, with the largest deck pour amounting to 980 cubic yards.
The amount of concrete placed to date can fill 7,000,000 NBA basketball courts, or 19 Olympic-sized swimming pools.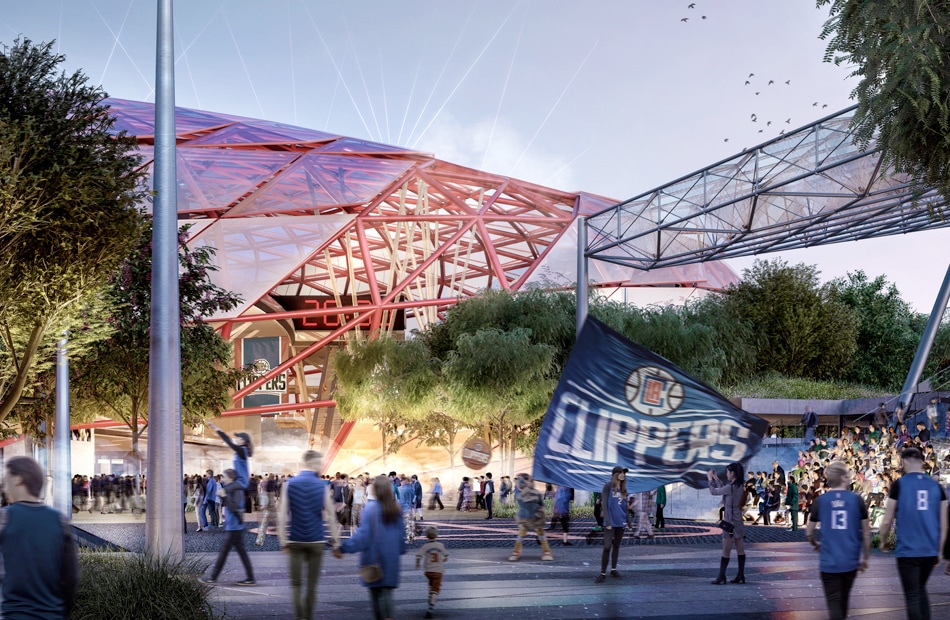 Rames Sundaram, Turner's project executive, said: "What our construction team has achieved in the last six months is incredible. Our first foundation was poured on 12 January and our last deck pour is on 27 July. So, in just six short months, we have completed what normally takes nine months of work. Really amazing!"
Michael Marchesano, Tuner Construction's vice-president, said: "Our construction team maintained an impressively safe environment and excellent quality control through the construction of the concrete frame. This enabled us to start steel erection on the date promised to the client more than two years ago when we were planning the project."
The stadium is due to open in time for the 2024-25 NBA season.