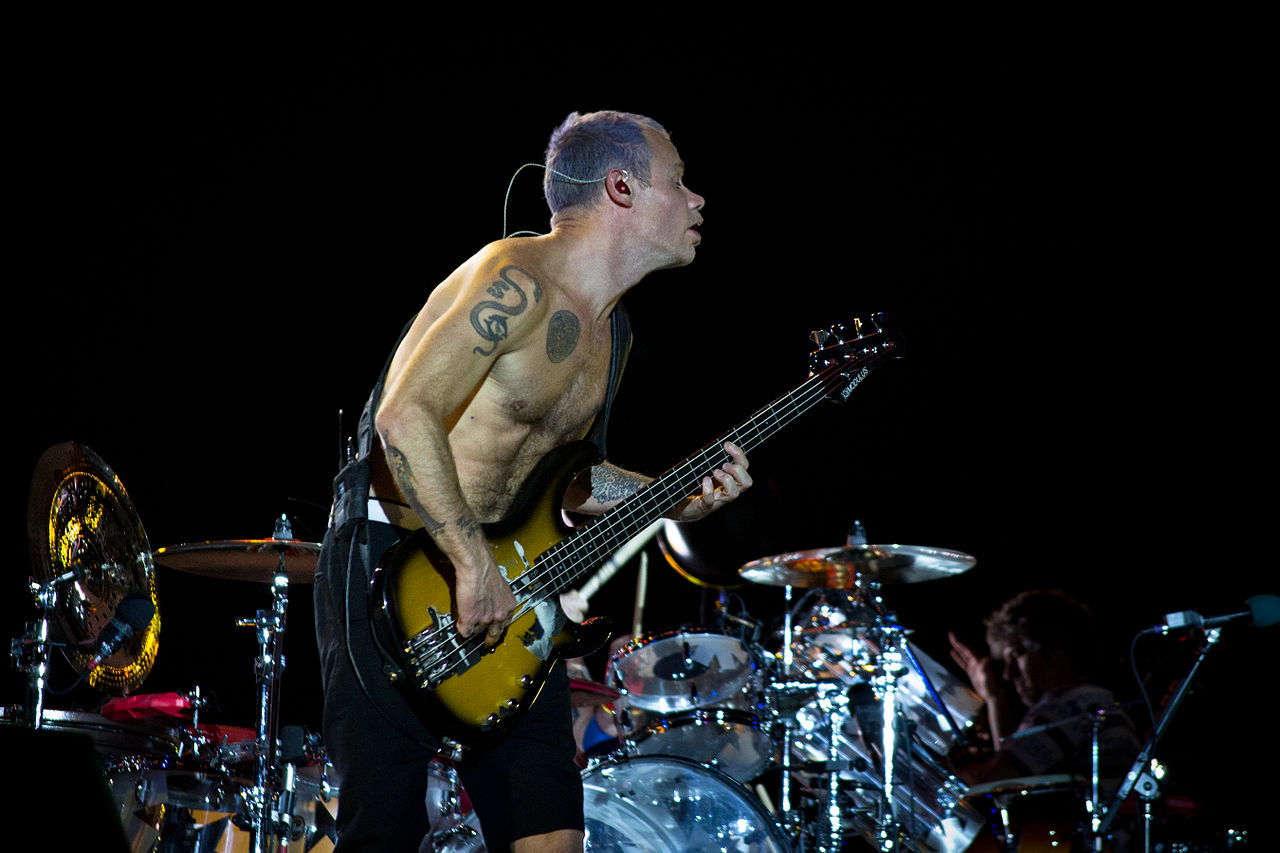 The Red Hot Chili Peppers' bassist, "Flea" (aka Michael Balzary), has won praise for spearheading the renovation of a children's playground in a Los Angeles neighbourhood previously associated with social unrest and gang conflict.
The 17,000-sq-ft playground at Nickerson Gardens in southern LA's Watts neighbourhood opened on 17 August with a surprise performance from the Chilis themselves.
Nickerson Gardens is the largest public housing development west of the Mississippi.
An LA resident, Balzary got involved in community organising in Watts during the covid pandemic, helping to distribute food and face masks.
The 60-year-old founded the Watts Conservatory of Music, and "felt strongly [that] the children of Nickerson Gardens would benefit from a space dedicated to play", said the Housing Authority of the City of Los Angeles.
It called Balzary the "primary benefactor" of the project, whose "vision, fundraising, and active involvement in soliciting donations enabled the project to move forward".
Designed pro bono by US architect NBBJ and subsidiary ESI Design, the playground provides space for 250 children and has swings, slides, a carousel, and an adult fitness centre.
Recycled surfaces are coloured using fade-resistant shades of yellow and orange that can easily be cleaned and repaired.
Misting poles and canopies offer relief from the LA sun.
KPFF Consulting Engineers, SWA/Balsley, and Terracon Consultants also contributed to the project.
"This playground represents more than just a place to play," said Donny Joubert, president of Watts Gang Task Force. "Our children in Watts need to know that they matter. And Flea's investment in this community is a reminder that they haven't been forgotten."