Rome-based studio Bargone Architetti Associati has designed a rock-shaped theatre in northern Italy.
The "multifunctional cultural complex" is located on the coast of Lake Maggiore. It is made up of four pebble-shaped buildings containing spaces for cultural events and art exhibitions, two 500 and 200-seat theatres, offices, a rehearsal theatre, a restaurant and a cafe.
The building is located at the San Bernardino river estuary, near the historical Villa Maioni.
The external landscape is "sculptured with a system of descending bleachers allowing a panoramic view of the lake".
The buildings are clad in zinc to give them the grey appearance of stones.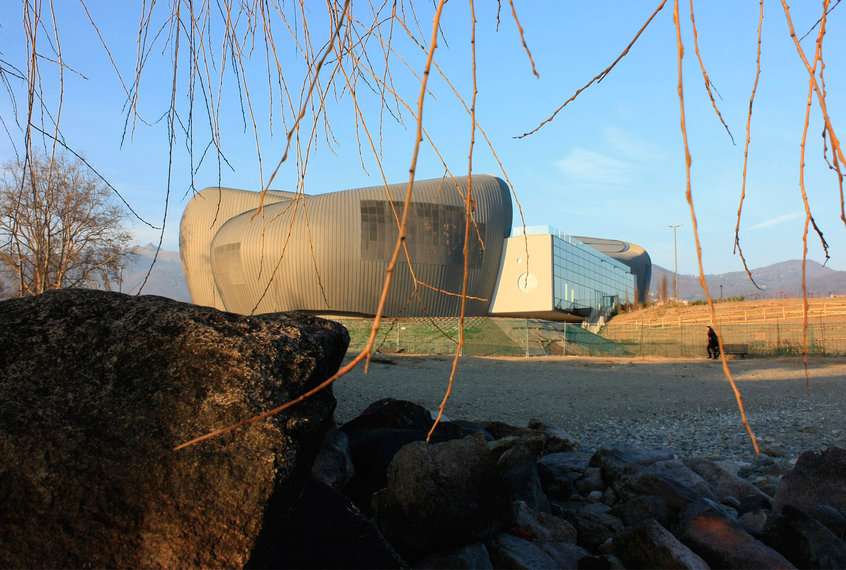 Federico Bargone, Bargone Associati co-founder, said: "The lake stone is the very symbol of the project and the striking surrounding context was the trigger for the design.
"Its architecture grows from the unique relation between mountains, city and lake.
"Zinc metal sheets with a characteristic shading and vibrant colour clad the four curved volumes, with the colour recalling and harmonising with the Verbania lake and skies."