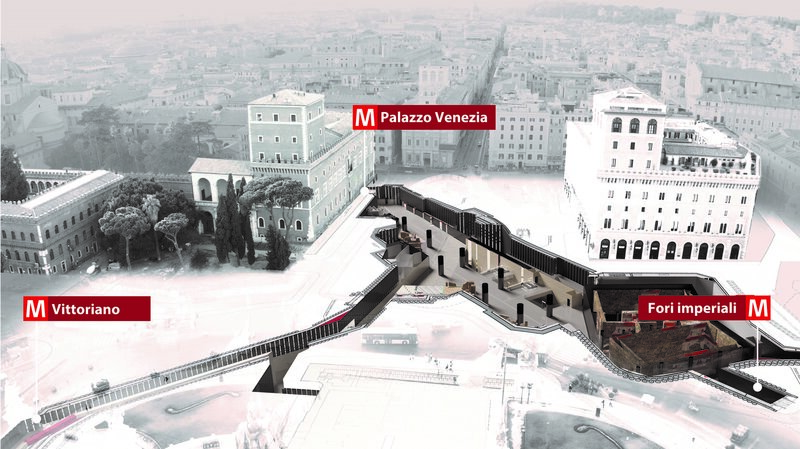 Work has begun on a huge metro station in Rome that is set to become one of the city's main transport hubs.
Venezia Station is being built on Line C of Rome's metro system. It will occupy the piazza of the same name, at the heart of the classical city, and will be the place to go for visitors to the Roman Forum, the Monument to Vittorio Emanuele II and the Capitoline Hill.
The station will also be a museum in its own right. It will display the archaeological finds that will be brought to light during excavation of the station's eight subterranean levels.
The work was commissioned by metro operator Roma Metropolitane, and is being carried out by a consortium led by contractor Webuild and civil engineer Vianni Lavori.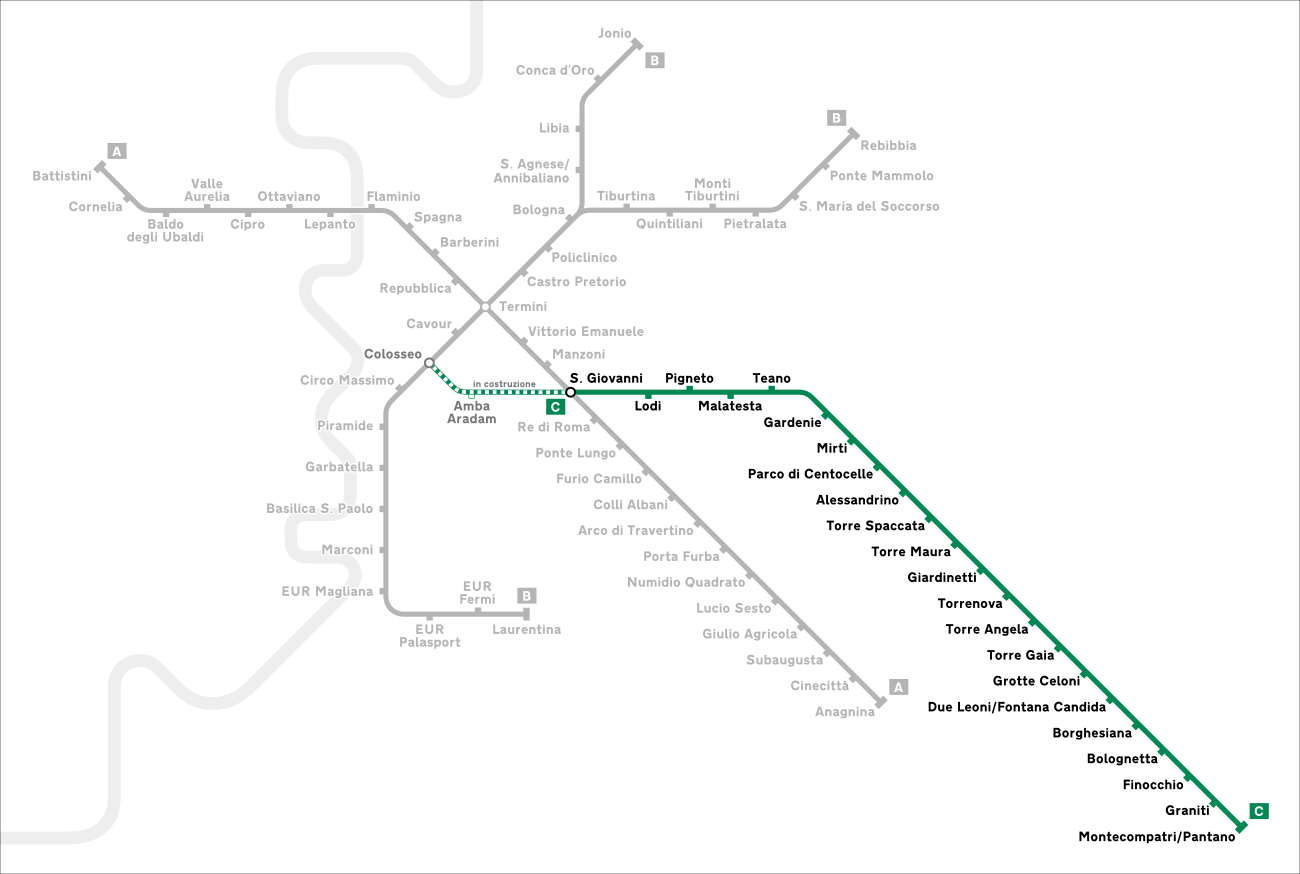 According to Webuild, each level will cover 4,500 sq m and will be served by 27 escalators. The station will reach a depth of 45m and around 66,000 cubic metres of earth are expected to be dug out.
Line C runs from Monte Compatri-Pantano in the eastern suburbs to San Giovanni near the city centre, where it meets Line A. It is the third metro line to be built in the city and the first to be fully automated.
The extension will increase the length of the line from 19km to 26km, with seven additional stations.
The section between San Giovanni and the Imperial Forum is under construction, with tunnelling completed up to the site of the future Venezia Station.
Meanwhile, the stations of Porta Metronia and the forum are under construction and expected to be delivered by the second half of 2024.