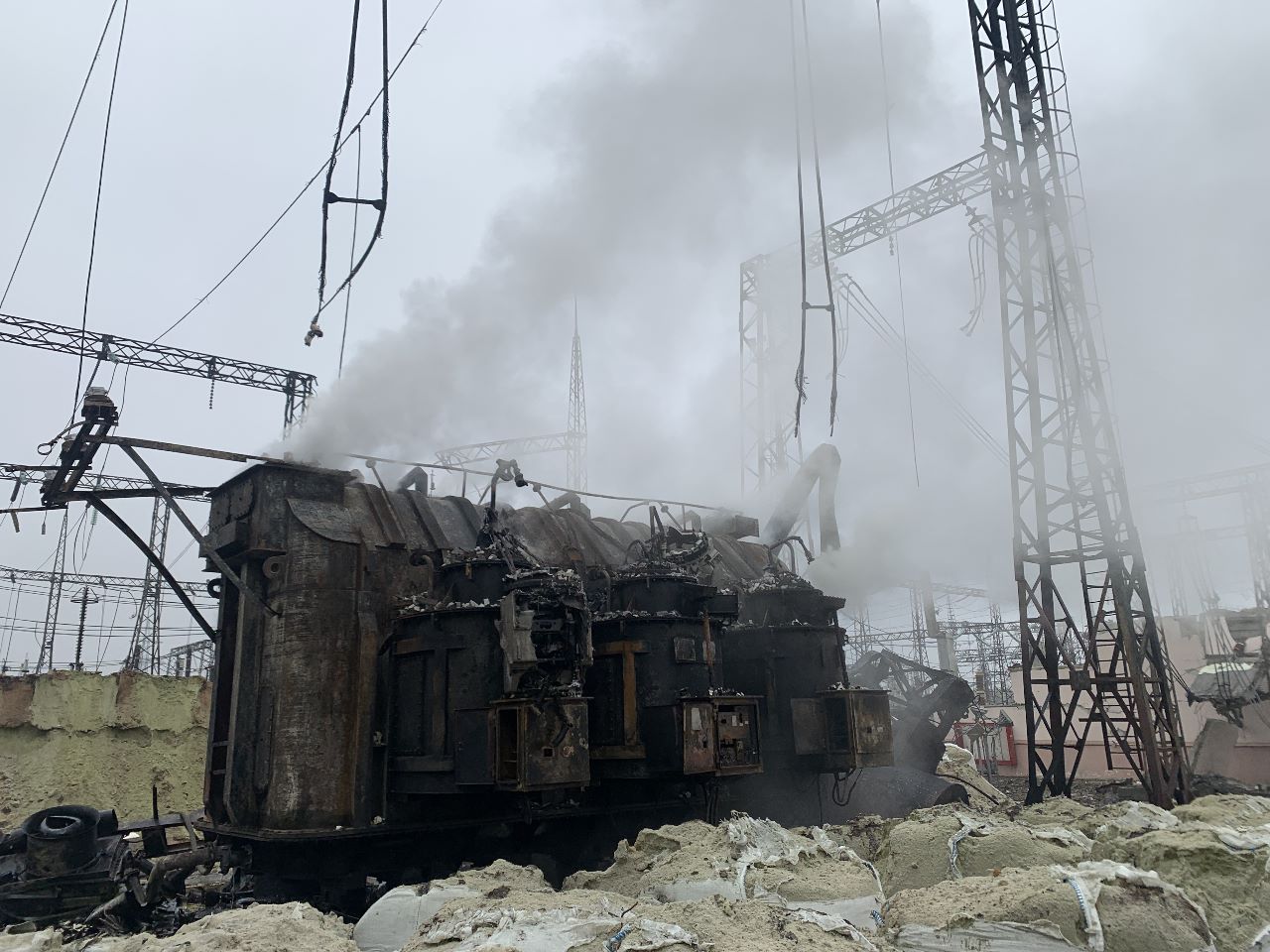 Forty percent of Ukraine's energy infrastructure has been damaged by Russian missiles and drones following Russian defeats on the battlefield, Ukrainian president Volodymyr Zelenskyy has said, calling the attacks "Russia's energy terrorism".
Ukraine's national power company Ukrenergo said yesterday that on Tuesday alone, Russian strikes damaged 15 energy facilities, leaving thousands of kilometres of high-voltage transmission lines inoperable. More than 1,000 technical staff were working around the clock, "patching what can be patched and replacing what can be replaced", it added.
Ukraine's national oil and gas company Naftogaz said yesterday that "massive shelling" of gas-producing infrastructure in the east of the country had destroyed several facilities and damaged others.
Russia is committing war crimes, EU Commission president Ursula von der Leyen told the European Parliament last month.
"The international order is very clear. These are war crimes," she said. "Targeted attacks on civilian infrastructure with the clear aim to cut off men, women, children from water, electricity and heating with the winter coming – these are acts of pure terror. And we have to call it as such."
In the last 24 hours, Russia bombed civil infrastructure in Kharkiv, Zaporizhzhia, Dnipropetrovsk, and Mykolaiv oblasts and the city of Odesa, Ukraine's defence ministry said this morning.
Ukrenergo yesterday posted a photograph of a bombed transformer at a large substation in western Ukraine, saying the strike left some 400,000 people without electricity.
"There are dozens of such transformers in the energy system now," it said. "This equipment cannot be replaced quickly, but energy workers are doing their best to restore power in the country."
"Endurance and courage is what we will need this winter if we are to win," it added.
Ukrenergo chief executive Volodymyr Kudrytskyi told the New York Times that the Russian military relied on the advice of electrical engineers who knew Ukraine's energy infrastructure because much of it was built when it was part of the Soviet Union.
The ongoing barrage increases the risk of a nuclear emergency as Ukraine's 15 operational reactors at four power plants are vulnerable to outages, warned Rafael Mariano Grossi, director general of the International Atomic Energy Agency (IAEA), this week.
On Tuesday, the Khmelnytskyy Nuclear Power Plant became the latest to lose its connection to the grid owing to Russian bombardment, necessitating the shutting down of its two reactors.
It follows Ukraine's biggest nuclear power plant at Zaporizhzhya losing all power earlier this month as missiles rained down.
Grossi said the grid's vulnerability "clearly demonstrates that the nuclear safety and security situation in Ukraine can suddenly take a turn for the worse".
The cost of the damage inflicted by Russian forces on Ukraine's buildings and infrastructure stood at $127bn in September, according to an analysis by the Kyiv School of Economics.
That figure will have risen significantly with Russia's intense bombing of infrastructure through October and November.
In August, the World Bank and the European Commission jointly estimated it would cost $349bn to rebuild Ukraine.