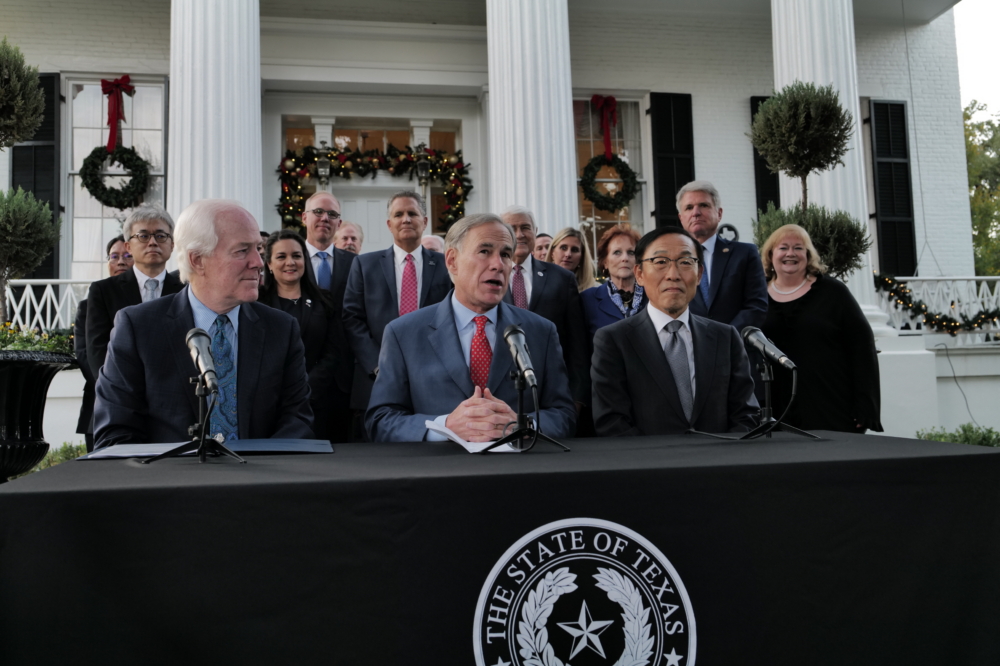 South Korean tech company Samsung has cemented plans to build a $17bn, 5 million sq m semiconductor factory in Taylor, Texas, about 25km from the company's site in Austin.
As reported in May, the facility will make semiconductors for use in four areas: mobile, 5G, high-performance computing and artificial intelligence.
The $17bn will be spent on buildings, property improvements, machinery and equipment, and is Samsung's largest investment in the US.
Once operational the facility will support 2,000 direct jobs. In March, Reuters reported that Travis County in Texas had offered the company $1.5bn in tax abatements over 20 years in return for the jobs.
Greg Abbott, governor of Texas (pictured), said the plant would "bring countless opportunities for hardworking central Texans and their families and will play a major role in our state's continued exceptionalism in the semiconductor industry".
Kinam Kim, Samsung Electronics' chief executive (also pictured), said: "We are proud to be bringing more jobs and supporting the training and talent development for local communities, as Samsung celebrates 25 years of semiconductor manufacturing in the US.
"We are grateful to the Biden Administration for creating an environment that supports companies like Samsung as we work to expand leading-edge semiconductor manufacturing in the US. We also thank the administration and congress for their bipartisan support to swiftly enact federal incentives for domestic chip production and innovation."
Construction will begin in the first half of 2022 and the factory is due to be operational in the second half of 2024.