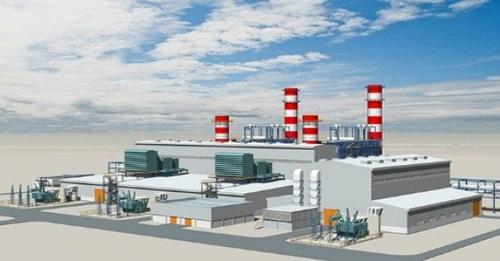 South Korean contractor Samsung C&T has formed a joint venture with Vietnamese counterpart Lilama to build one of Vietnam's first power stations to be fuelled by liquefied natural gas (LNG).
The $940m engineering, procurement and construction deal was announced by Lilama this week. It will involve the construction of two 750MW plants at an existing site in the southern province of Dong Nai.
Nhon Trach 3 and 4 will be developed over the course of 36 months with generation to start sometime between 2024 and 2025. Whether it will be Vietnam's first LNG plant depends on progress at an even larger plant in Long An province, to the east of Ho Chi Minh City. This is being built by a consortium led by South Korea's GS Energy and local developer VinaCapital.
Other LNG plants are planned by Singaporean company Delta Offshore Energy in the Mekong delta province of Bac Lieu in 2024 and Exxon Mobil hopes to build the largest of them all: a $5bn plant in the northern port city of Haiphong (see further reading).
The dash for LNG is being driven by a looming power shortage caused by Vietnam's rapid industrial growth, and a move away from coal plants to less carbon-intensive forms of generation.
The partners for the Nhon Trach plant signed the deal with PetroVietnam Power, a subsidiary of Vietnam Oil and Gas Group, the state-owned company that is also building an LNG import terminal in the nearby coastal province of Ba Ria-Vung Tau.
The terminal, which is also being built by Samsung, will supply liquified gas to the new Dong Nai plants that are expected to generate electricity for the commercial and industrial centres of southern Vietnam, including Ho Chi Minh City and the province of Dong Nai.