The governor of São Paulo has approved an $10.8bn plan to expand the train and bus networks in the city over the next four years in a bid to end the city's legendary traffic jams.
At peak hours, tailbacks of 180km are often seen, reaching almost 300km on bad days.
Governor João Doria said the main objective was to increase the number of annual journeys by metro, commuter rail and bus to about 3.4 billion a year by 2023.
Among the works planned are an expansion of the metro's Line 9 to the southern suburb of Varginha, which is intended to boost ridership from 171 million passengers a year to 206 million by 2023.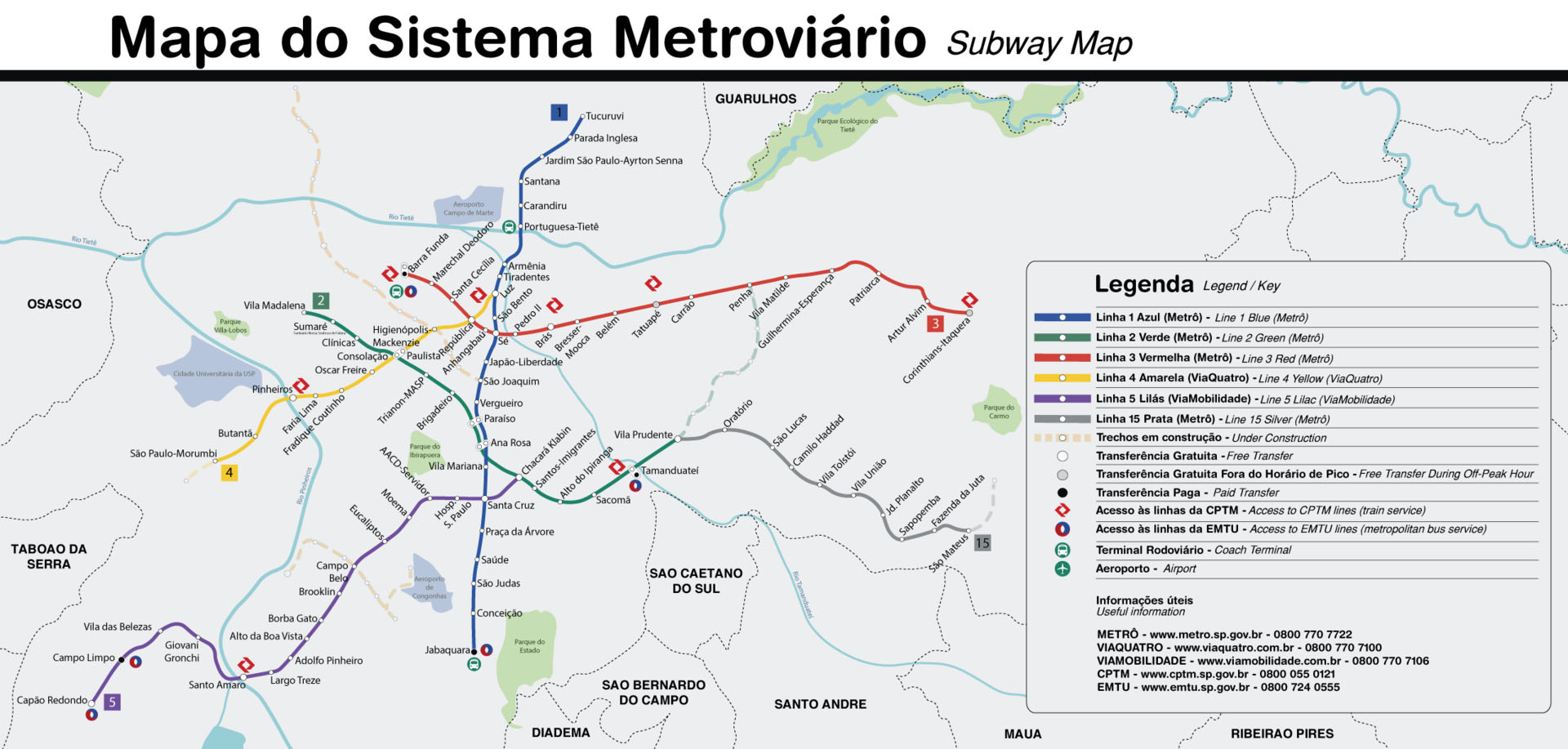 The São Paulo Metro (Eliezer Santos /CC BY-SA 4.0)
Line 13 will also be extended north to Guarulhos, and Line 11 to Barra Funda in the north-central district. Five other lines will be modernised and upgraded
The city government is planning to complete most of the monorails that will form Line 15 and Line 17 of the network.
Top image: Octávio Frias de Oliveira Bridge (Pixabay Public domain)
Further reading: