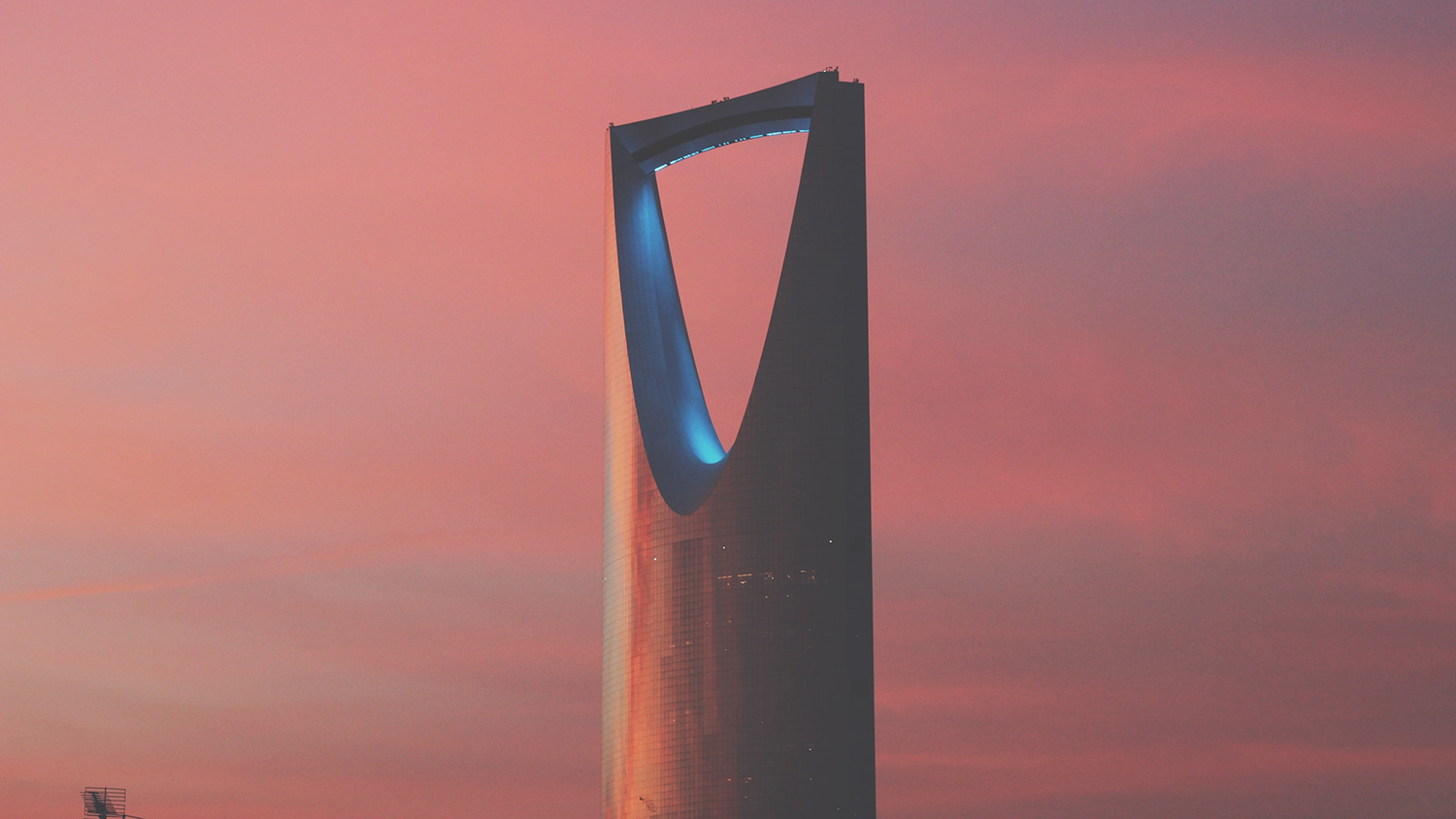 Saudi Arabia is no longer in the margins as far as the international community is concerned, and construction is booming, writes Richard Steer.
The political rehabilitation of the country in recent months has been startling.
Crown Prince Mohammed bin Salman has just accepted an invite from Rishi Sunak to visit the UK in late autumn, and he is fresh from negotiations with top US officials about a potential mutual security pact.
To give an example of his reach, the Crown Prince recently invited high-ranking representatives from almost 40 countries to his Jeddah palace, where they discussed a "peaceful solution" for the conflict in Ukraine. Whilst no solution was forthcoming, the fact that MBS got everyone from Putin's allies in China to Zelensky from Ukraine around one table at all was truly remarkable. Few other countries would have had the diplomatic heft to achieve this.
The kingdom is now one of the most significant players on the international stage.
And it is literally building its future out of the desert and away from oil, so its importance to global construction cannot be overstated.
Its construction industry, valued at $120.4bn in 2021, can only expand with the kingdom's eye-watering shopping list for projects under MBS' Vision 2030 initiative.
There are now more than 5,200 ongoing projects worth a combined total of $819bn, and demand for skilled professionals has skyrocketed. That includes for project managers, engineers, architects and skilled labour.
Take The Line, a smart city initiative launched in 2020 near Riyadh. This $500bn linear city spans a total of 170km, with renewable energy and advanced transportation systems at its heart.
Another scheme is Oxagon: a structure resembling a giant hexagonal prism. It will serve as a hub for innovation and technology, offering research facilities, co-working spaces, and interactive exhibition areas.
It will be divided by a massive shipping canal and the floating sections of Oxagon will be interconnected by smaller canals, forming a water-filled network resembling Venice. As futuristic as these schemes seem, they are moving from the drawing board to reality.
The oil-rich Saudis are also going big on renewable power.
One of the projects driving green construction is the Red Sea Project, a massive luxury resort complex aiming to become a global tourism destination. Spanning over 30,000 sq km, it will offer 8,000 new hotel rooms.
Sustainability features include a zero-waste-to-landfill policy, carbon neutrality, and a ban on single-use plastics.
The kingdom knows it won't meet its 2030 targets if it relies solely on its local supply chain.
According to Saudi newspaper Al-Eqtisadiah, foreigners already make up 85% of the construction workforce: roughly 2.1 million workers.
The number of female employees in the sector reached 152,500, with Saudi women representing the highest percentage.
The capital Riyadh has the highest concentration of construction workers, accounting for 39.6% of the working population, or 972,600 employees.
It's no exaggeration to predict that the kingdom will be one of the major construction, real estate, and sustainability leaders in the world in coming years.
If you doubt its commitment or abilities, look at the impact the kingdom has had on sport since setting its sights on success – from F1 and football, to horse racing and golf.
Where there's a will, and wealth, there is always a way.
Richard Steer is chairman of Gleeds Worldwide and an honorary Fellow of the Chartered Institute of Building