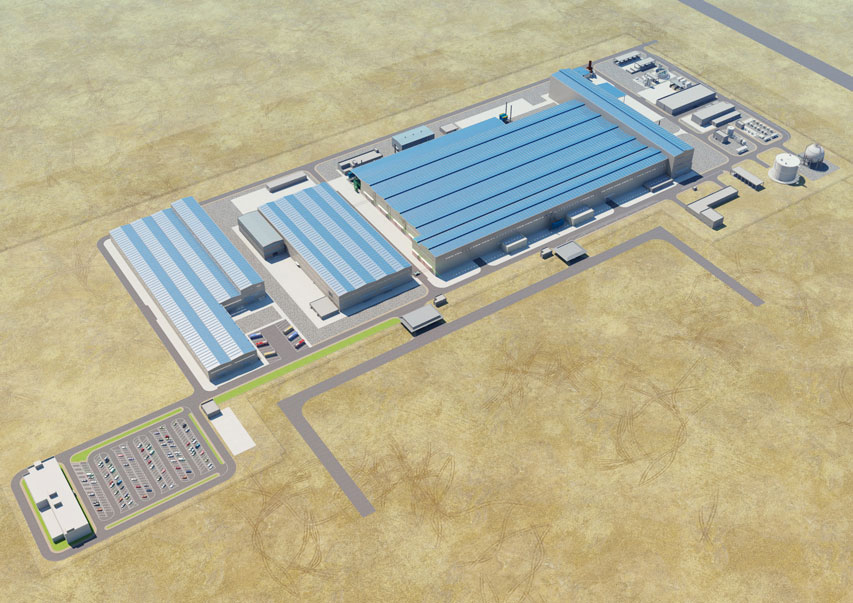 A joint venture between Doosan Heavy Industries & Construction, Saudi Aramco and the Saudi Arabian Industrial Investments Company (Dussur) has won a $834m deal to build a casting and forging plant for metals including steel.
It is to be built in the King Salman Global Maritime Industries Complex at the Saudi port of Ras Al-Khair. Work starts this year and is expected to be finished in the first quarter of 2025.
The 400,000-sq-m project is being commissioned by Tuwaiq Casting & Forging, itself a joint venture between Aramco and Dussur.
The plant is expected to produce around 60,000 tonnes of metal a year to make parts for pumps and valves at petrochemical plants and for shipbuilding and offshore platforms.
Longer term, the partners want to expand the product mix to cover power generation and wind power plants.
Doosan chief executive Geewon Park commented: "This joint venture project is significant as it is the first overseas project of Doosan's world-class casting and forging technology. It will also provide Doosan the opportunity to participate in Saudi Arabia's key industries and will serve as a good opportunity to enhance partnership between Doosan and its Saudi Arabian partners.  We hope the joint venture will serve as a stepping stone for Doosan to expand into new businesses such as renewable energy."
Established in 1962, Doosan Heavy Industries & Construction specialises in the manufacturing and construction of nuclear power plants, thermal power stations, turbines and generators, desalination plants, castings and forgings.