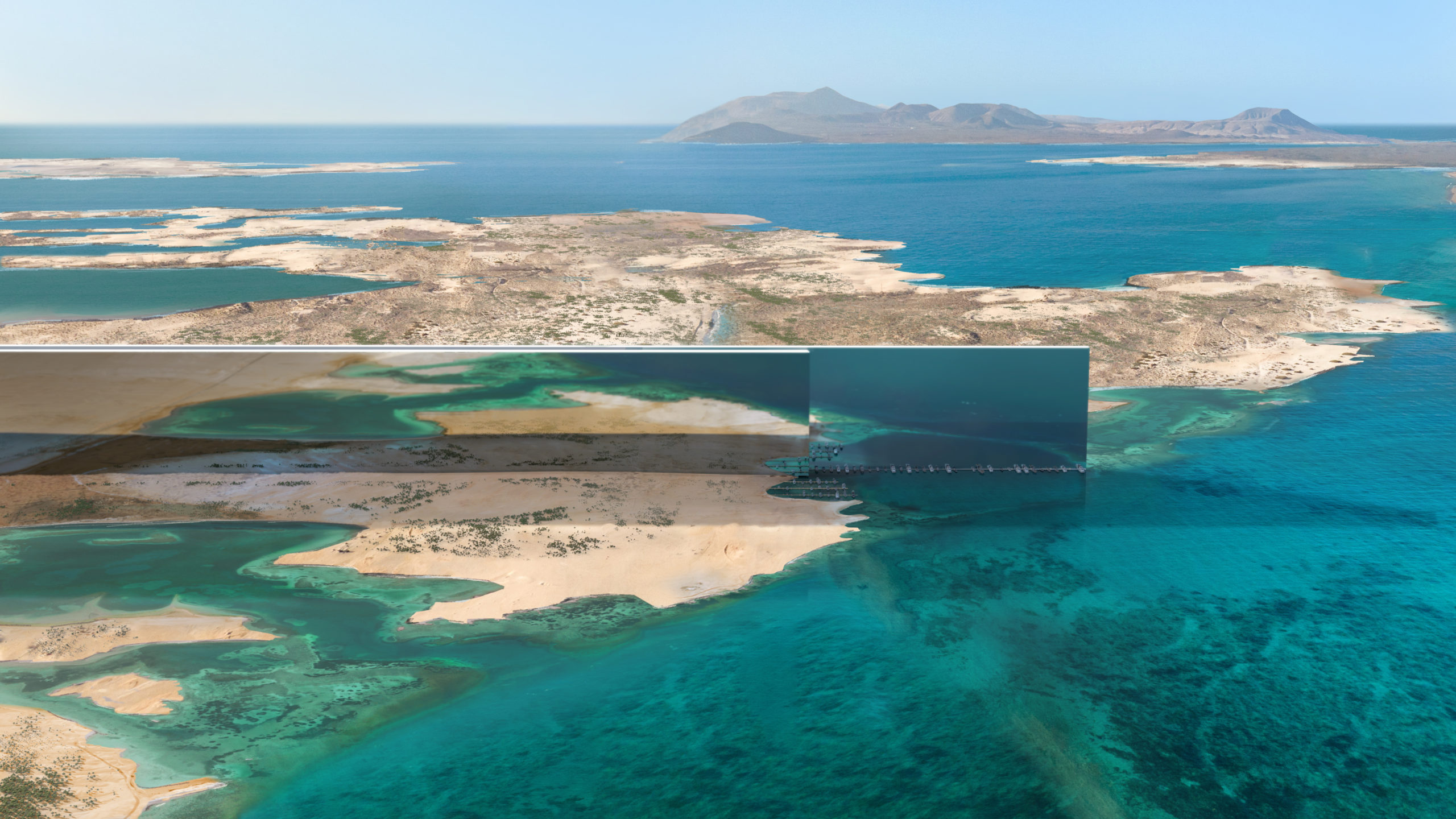 Designs have been unveiled for The Line, a city which will be housed within a 200m wide, 170km long frame, which will be 500m above sea level.
The project, which was first announced in January last year, is expected accommodate 9 million residents across a 34 sq km footprint in the planned city of Neom in Tabuk Province, northwestern Saudi Arabia. The linear footprint of the city is intended to preserve 95% of Neom's land and will run completely on renewable energy.
Residents will have access to facilities within a five-minute walk, with parks, pedestrian areas, schools, homes and workplaces layered throughout the project, with inhabitants able to move either above, below or across The Line's interior.
A press release states that the Line's high-speed railway will be able to travel the length of the city in 20 minutes. To do this trains would have to reach an average speed of 510km/h, compared with the 431km/h cruising speed of the Shanghai maglev, the world's fastest commercial train.
The Line's outer façade will be clad with a mirror.
Mohammed bin Salman, Saudi Arabia's crown prince, said: "The designs revealed today for the city's vertically layered communities will challenge the traditional flat, horizontal cities and create a model for nature preservation and enhanced human livability. The Line will tackle the challenges facing humanity in urban life today and will shine a light on alternative ways to live.
"Neom will be a place for all people from across the globe to make their mark on the world in creative and innovative ways. Neom remains one of the most important projects of Saudi Vision 2030."