An Institute of Science and Learning has been built at Sydney's Taronga Zoo with the aim of expanding conservation science, research and learning programs.
Local firm NBRS Architecture designed the project, and worked with the Taronga Conservation Society from the initial concept.
Inspiration for the facility's design was drawn from patterns in nature, with the three-storey building containing a bright and airy atrium at its centre, linking a multidisciplinary research laboratory and digital teaching space.
Educational facilities provide the public as well as students from preschool to PhD with the opportunity to "engage with science in a unique way", according to the zoo's website.
Digital teaching labs, immersive habitat learning spaces and teaching laboratories will "allow students to develop their interest in STEM (science, technology, engineering and mathematics) with the aim of inspiring the next generation of conservation scientists".
Andrew Duffin, NBRS architecture design director, said: "The purpose-built facility has provided an agile, transparent and sustainable environment that creates tangible links between theory and practice. The facility is a living example of conservation by achieving a 6 Star Green Star rating."Â Â Â Â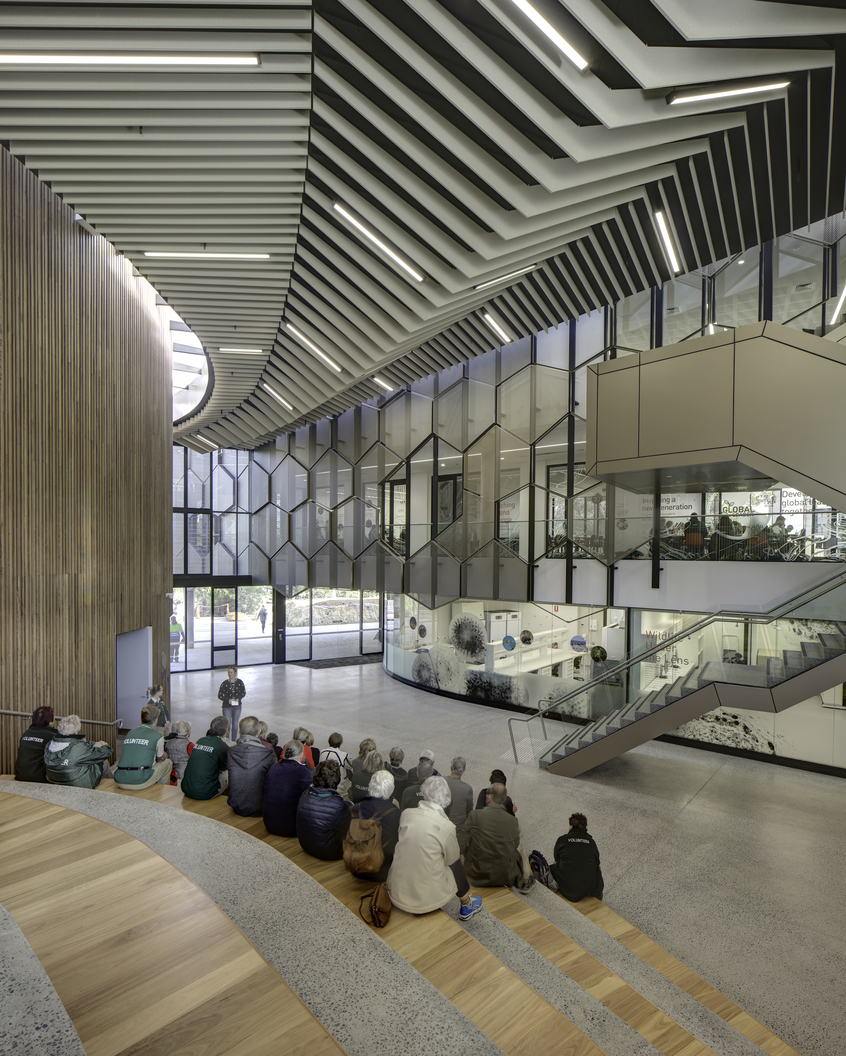 Taronga is home to the largest zoo-based conservation science team in Australia and has been running formal education programs for over 40 years.
Images courtesy of Brett Boardman Photography