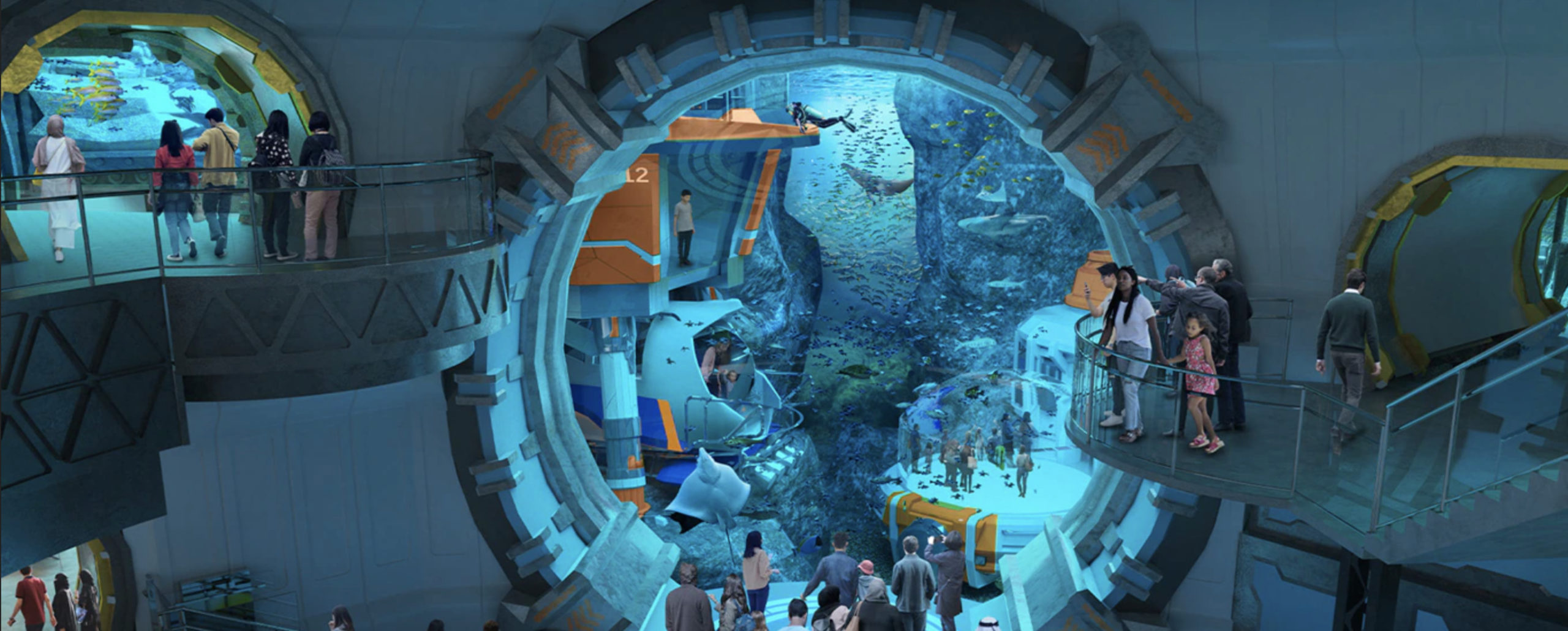 Construction of SeaWorld Abu Dhabi, which will contain the world's largest aquarium, is 64% complete and due to be finished next year.
Located on Yas Island, the aquarium will be split into six interlinking realms to simulate natural habitats, and will contain 68,000 marine animals including sharks, manta rays and sea turtles in 25 million litres of water.
Visitors will be able to view the aquarium through an "Endless Vista", a 20m-tall vertical window split across multiple levels.

The 183,000 sq m development will also contain the Yas SeaWorld Research and Rescue Centre, which will be focused on indigenous ecosystems, and will be the first dedicated marine research, rescue, rehabilitation and return centre in the UAE.
Marc Swanson, SeaWorld Parks & Entertainment's chief executive, said: "SeaWorld Abu Dhabi joins our North American parks in our mission and commitment to conservation efforts worldwide.
"We have hundreds of professionals focused on animal care, rescue and rehabilitation, conservation education, habitat protection, and species research and we are excited to see the Yas SeaWorld Research and Rescue Centre further expand SeaWorld's positive global impact."