Berlin-based designer Martin Binder and psychologist Claudio Rimmele have developed a playground where children can meet without the risk of spreading the coronavirus.
The "Rimbin" concept looks like water lilies in a pond, with each child allowed his or her own modular platform inside a circular playground. Each platform has walls that the children can see over, and are large enough to accommodate a number of children from the same household.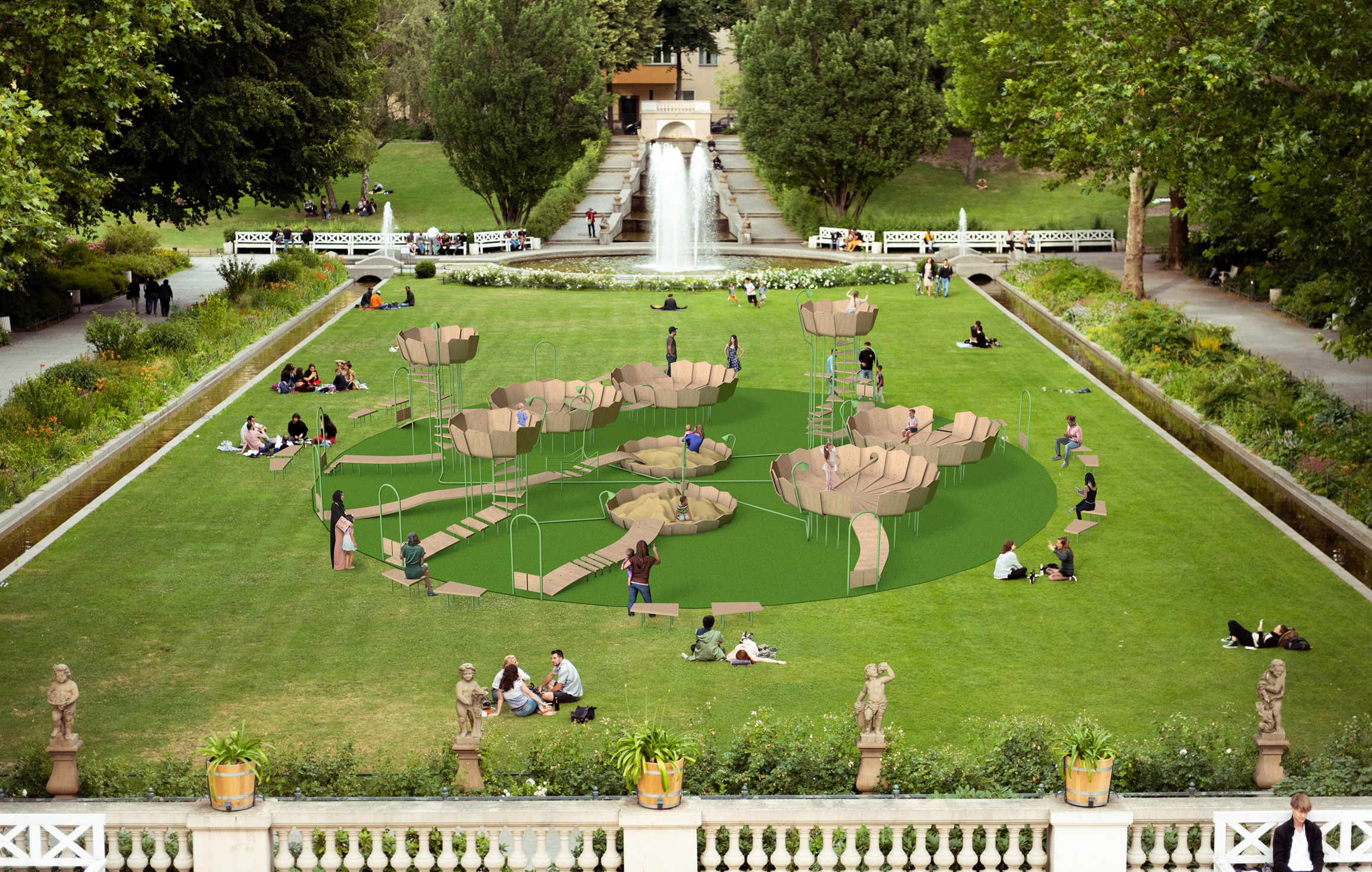 Binder and Rimmele note in their publicity for Rimbin that it is important to find a way for children to play safely while conventional playgrounds are closed. "Children need to play interactive games outdoors. They need the stimulus for motor and mental development and for learning social skills."
Children reach their pods using a separate path. Once inside they can talk to each other using voice tubes that "enable children to have a secret, playful dialogue without the control and supervision of their parents". There are also interactive play options such as seesaws and other games.
Each pod contains a disinfectant dispenser, and surfaces are made from materials that are easily cleaned.
Images courtesy of Martin Binder/Claudio Rimmele