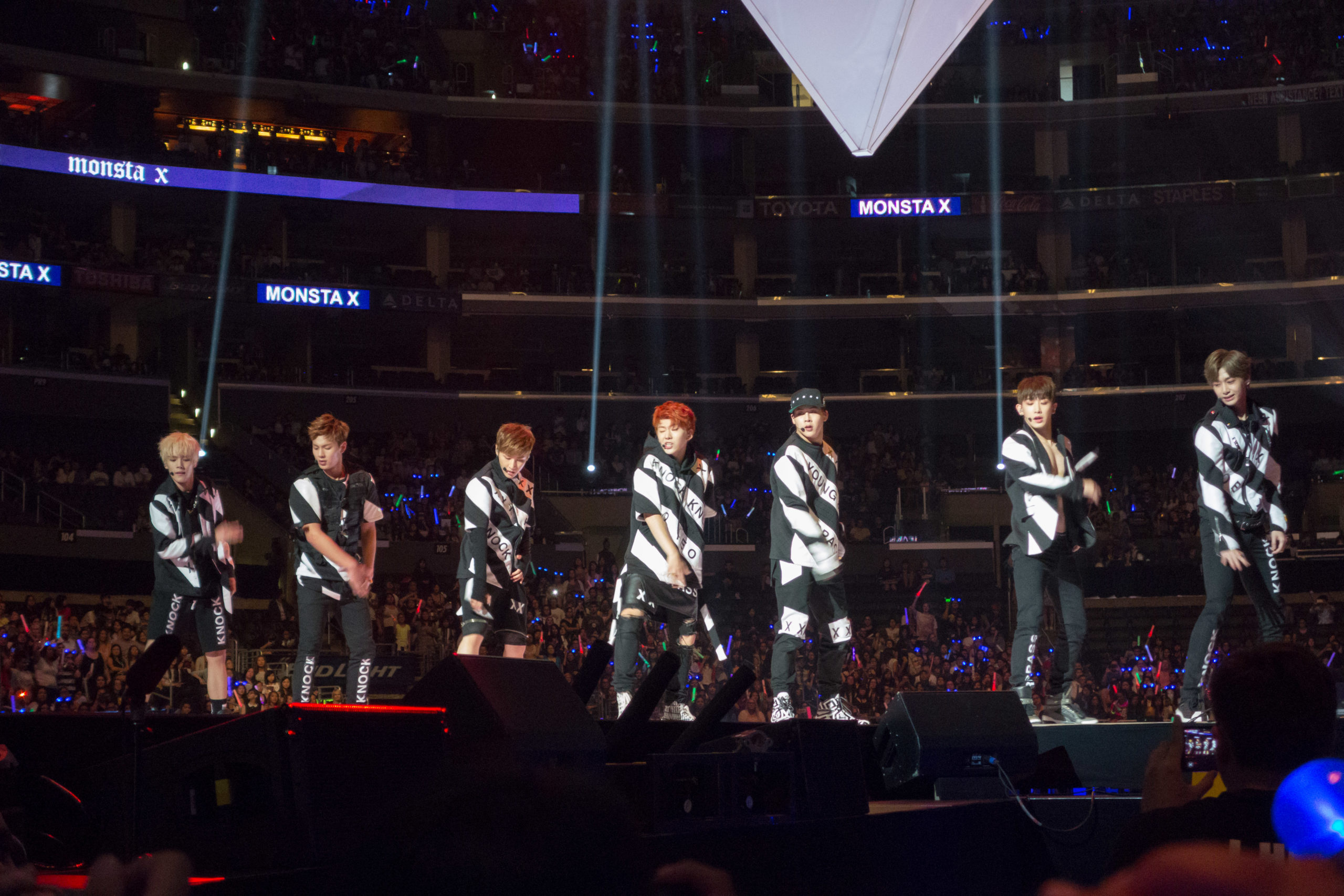 The city of Seoul has teamed up with Korean internet company Kakao to build a 46,000-capacity arena dedicated to K-pop, the ultra-danceable Korean brand of pop ranked as the world's fastest growing music market.
"Seoul Arena" will be sited in the Chang neighbourhood of Dobong district, which is home to star "Shownu" (aka Son Hyun-woo), leader of boy-band Monsta X (pictured).
Work starts in June, with completion scheduled for an opening concert in October 2025.
The $250m venue will have a floor area of 50,000 sq m, seating capacity for 18,000, and standing room for a further 28,000.
It will also accommodate a second performance venue with a capacity of 7,000, a movie theatre and facilities for indoor sports and games.
Kakao promises the latest acoustic technology, stage machinery and augmented reality to present the most thrilling K-Pop performances.
Construction will be carried out by the Seoul Arena Co, Kakao's special purpose vehicle for the project. The arena will be owned by the municipal government, but Kakao will have a 30-year concession to operate it.
Kakao said the arena would be accompanied by programmes for underprivileged artists and the "socially disadvantaged". These will include an academy for the performing arts and performance spaces and studios for "hidden artists and youth".
Kim Seong-soo, chairman of Kakao, said in a press statement: "Kakao is constantly thinking about what we can do to make a better world together with our society. We will thoroughly prepare various programmes for revitalisation so that we can further spur the global spread of K-contents and win-wins with the local community."
K-pop has been defined as "a fusion of synthesised music, sharp dance routines and fashionable, colourful outfits".
In 2019, it was ranked at number six among the world's music markets, according to the International Federation of the Phonographic Industry's Global Music Report, with BTS and Blackpink named as its leading groups.
In 2020, K-pop recorded a 45% growth in revenue, making it the fastest growing music market.