Three winners and 27 honourable mentions have been selected by judges for eVolo Magazine's 2019 Skyscraper Competition.
In first place was Marko Dragicevic from Serbia who designed a "Methanescraper", which is described as a "vertical landfill" tower that can combat "ever-growing amounts of disposable waste, shortage of natural resources and usable space" in a world where "more than half of the world's population lives in cities and urban areas".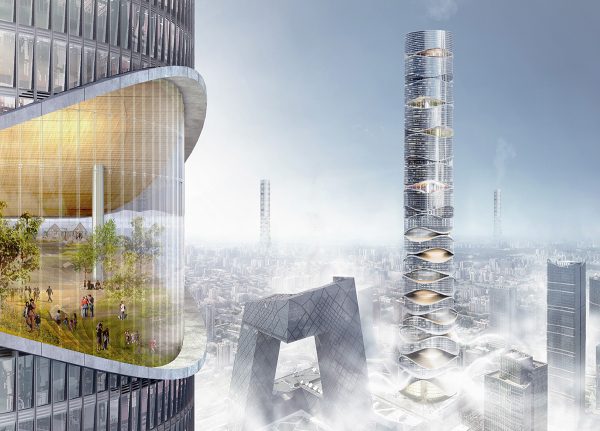 Airscraper
In second place was the "Airscraper" by Poland's Klaudia GoÅ'aszewska and Marek Grodzicki: a 800m tall skyscraper envisaged for Beijing. The tower would contain an air-intake module, a solar-gain module and a green-garden module to purify polluted air.
In third position was "Creature Ark: Biosphere Skyscraper", a vertical nature reserve designed by Zijian Wan, Xiaozhi Qi and Yueya Liu in the UK. The development would have a central research station, and would contain endangered animals that would exist in a simulated ecosystem.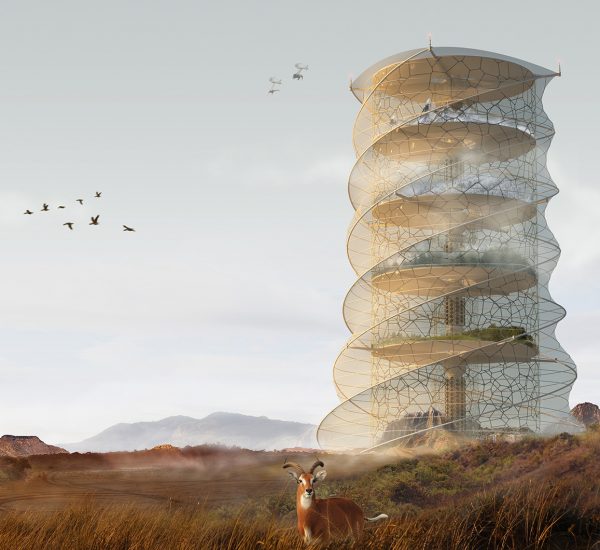 Creature Ark: Biosphere Skyscraper
Honourable mentions for the competition include an ice dam skyscraper that would slow the melting of the ice caps, and a horizontal skyscraper that would cover the US-Mexico border.
The four jury members were:
Melike Altınısık, the founder of Istanbul's Melike Altınısık Architects
Vincent Callebaut, founding member of French studio Vincent Callebaut Architectures
Marc Fornes, who founded New York firm Theverymany
Mitchell Joachim, co-founder of Terreform ONE, a non-profit architecture and urban think tank.
For more information visit the eVolo website here.
Top image: Marko Dragicevic's Methanescraper