In its ongoing attempts to make its main airport more accessible, the government of Sierra Leone will this week begin taking privately-financed bids for a $2bn bridge linking the capital Freetown to Lungi airport in what would be the largest infrastructure project in the west African country's history.
The 8km-long bridge is intended to end the "logistical nightmare" facing travellers arriving at Lungi, formerly a British air base located on the opposite side of the Freetown estuary, requiring visitors who land there to travel by boat to Freetown.
Last year newly-elected President Julius Maada Bio scrapped a Chinese plan to build a whole new airport on the Freetown side of the estuary, arguing that Lungi is operating well below capacity. 
The idea of a bridge was settled on, but the government has been deterred from starting because of its capital cost, which is equal to about half of its GDP. President Julius Maada Bio now believes it will be feasible using a public-private model. Â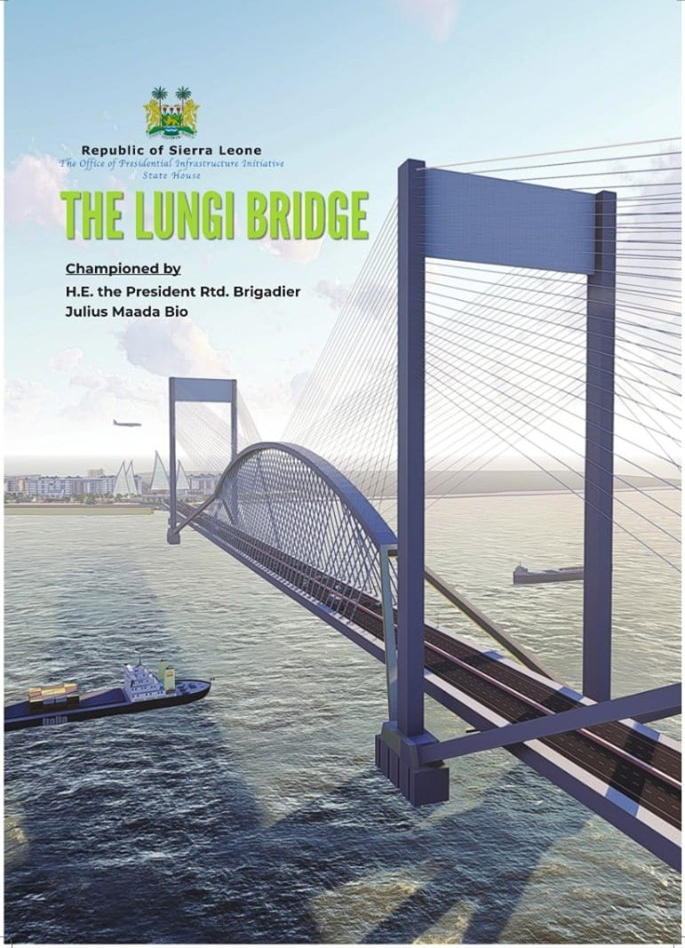 The government's rendering of the Lungi bridge
He told an investors' conference last week: "We believe infrastructural investments should not burden the country with huge debt. They should be financed in a way that the public and future generations are not liable for that debt. So, we are not going to build a bridge or an airport for which the people of Sierra Leone are going to pay back a high-interest loan for 10, 20, or 30 years. That simply does not make economic sense."
Last year, President Bio held talks with PowerChina over a deal to finance and construct the bridge, but the two sides were unable to agree terms.
According to sources in the Sierra Leone government, five European and Asian companies have already expressed an interest in the scheme.
Work on the bridge, which will span the 5km of Tagrin Bay, is expected to take up to five years.
Top image: Freetown, Sierra Leone (David Hond/CC BY-SA 2.0)

Further reading: