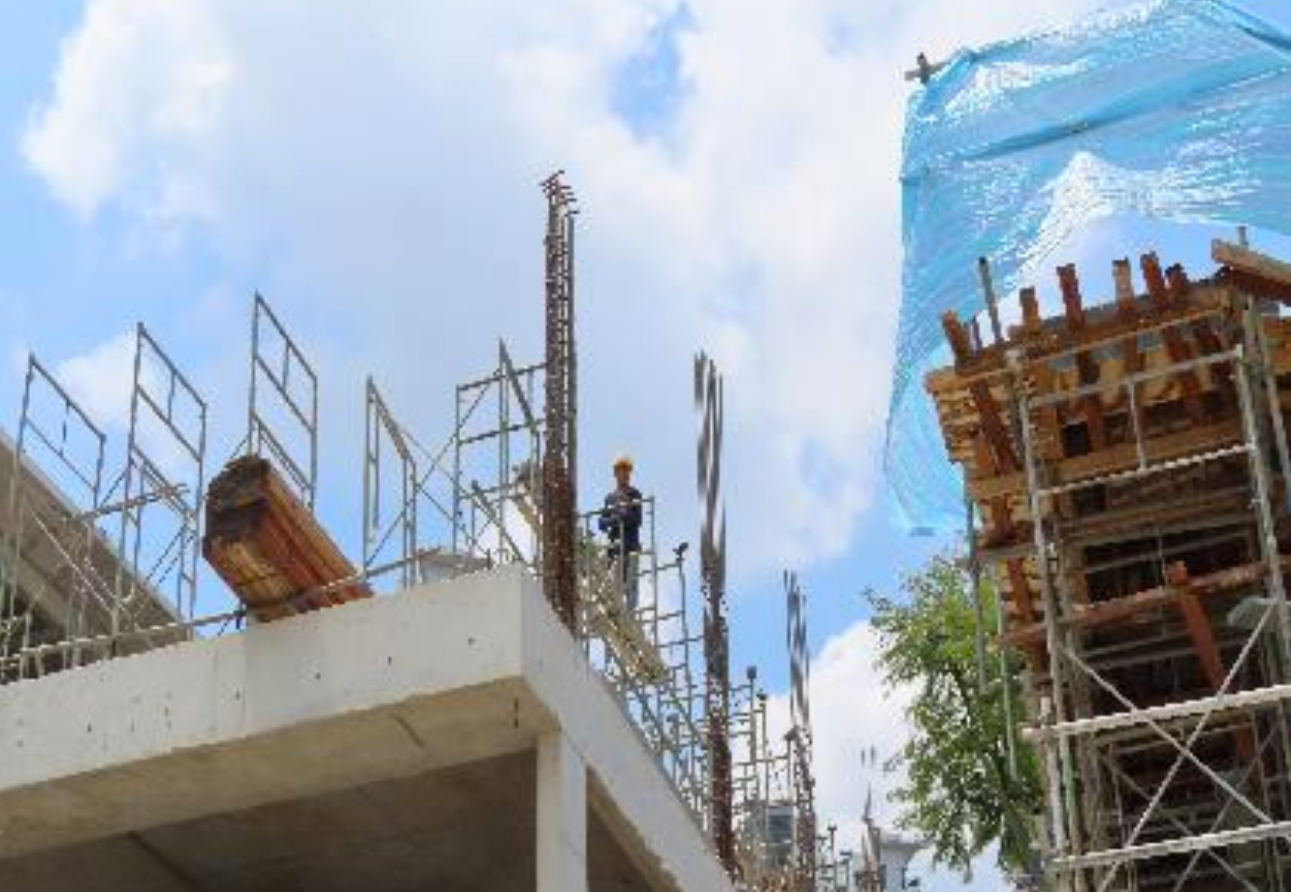 Singapore has named two construction firms sanctioned for unsafe practices as it reacts to rising work fatalities led by the construction sector.
Ten construction workers died in the first half of this year, giving the sector a fatality rate in the period of 2.3 per 100,000 workers, nearly three times the all-sector rate.
Across all sectors, 28 people died in the year's first half.
The Ministry of Manpower (MOM) said it has stepped up enforcement this year, issuing 63 stop-work orders to construction sites that risked workers' safety.
Construction was also the biggest contributor of major injuries in the period with 84 cases, giving it a major injury rate of 19.1 per 100,000 workers.
Manufacturing took second place for major injuries, with 60 in the period and a major injury rate of 14.8 per 100,000 workers.
The marine sector had the highest fatality rate per 100,000 workers in the period – 6.8 – derived from four deaths.
In a 16 September announcement, MOM named two construction companies issued with stop-work orders.
It stopped a project of Wah Khiaw Developments Pte Ltd on 11 August after inspectors found people working at height without barricades or fall arrest systems. They also found unsafe formworks and unsafe means of access. MOM fined the company $10,600 (S$15,000) for the breaches.
It also stopped work at a site of KG Plasterceil Pte Ltd on 6 September for unsafe scaffolds and unsafe working at height. MOM said it was assessing further penalties.
These companies will have to hire external auditors to review their safety management systems before MOM considers letting work resume.
MOM said it plans new safety disqualification criteria for public sector tenders from 1 October, and lower thresholds for penalising companies who breach the Workplace Safety and Health Act.
Across all sectors the fatality rate per 100,000 workers in the year's first half was 0.8, up from 0.4 in the first half of last year and up from 0.7 in the second half of last year.
The top causes for fatalities this year were falls from height and vehicle-related incidents.