Singapore has opened what is claimed to be the world's first quarantine-free business-bubble hotel that allows in-person meetings amid the Covid-19 pandemic.
Called [email protected], the hotel was erected inside Singapore Expo Halls 7 to 10 using prefabricated room pods stacked to two levels, with separate pods for meeting rooms and a gym.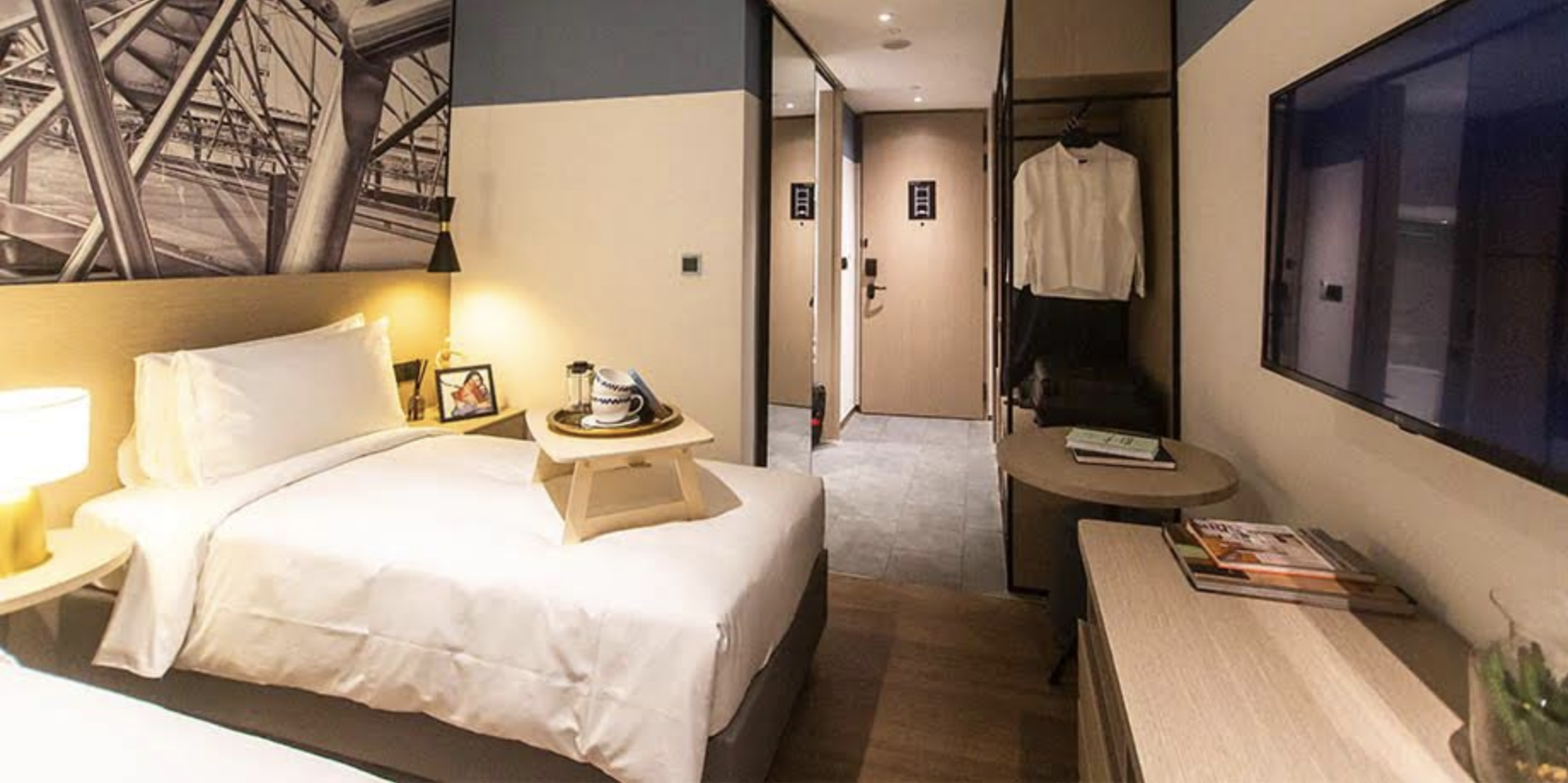 Self-service rooms are made airtight by floor-to-ceiling glass panels, and guests order food in
On arrival, guests are screened with a polymerase chain reaction (PCR) test, with further PCR tests required on days 3, 7 and 14, if they stay that long. The testing regime is managed by a [email protected] app.
Entrances, exits and air-conditioning units are kept separate, while air-conditioning and mechanical ventilation systems were designed for safe airflow.
The self-service rooms are made airtight by floor-to-ceiling glass panels, and business meetings are limited to five people. Guests order food in from the city, and each room has shelves outside for contact-free delivery.
Individuals can book slots in the gym pod
To prevent drilling into the expo halls' flooring, the volumetric room modules, made of steel and concrete, were moved through the building on rails for stacking and service connection.
The hotel is a venture of Temasek Holdings with partners The Ascott Limited, Changi Airport Group, Sheares Healthcare Group, SingEx-Sphere Holdings and Surbana Jurong.
Temasek calls it a "living laboratory".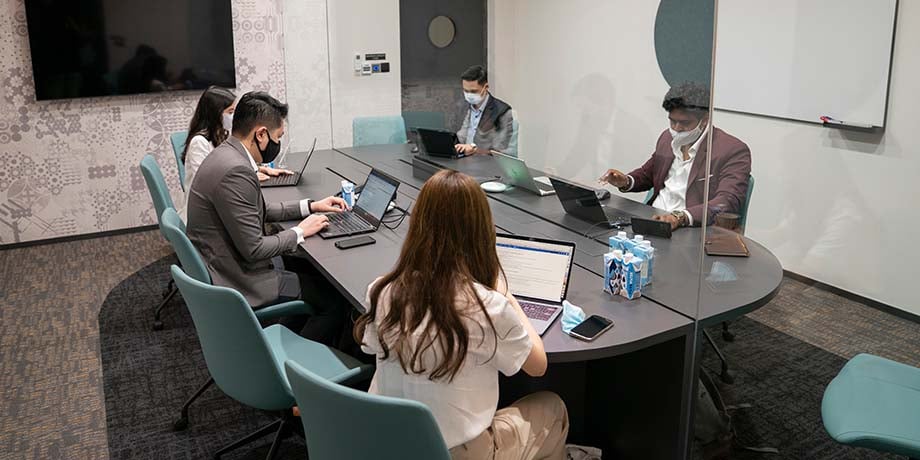 Business meetings are limited to five people
"The pandemic is an ever-evolving situation and being able to adapt and respond quickly to changes is key in this new normal," the company said.
"As such, [email protected] is also designated as a living laboratory. The innovative protocols and testing measures in place here are being constantly refined to ensure the safety of both guests and facility staff.
"Strategies found useful here may then be deployed in other initiatives across Singapore to support national efforts in progressively opening the economy up in a safe and controlled manner."
Images courtesy of Temasek press office