Six Afghan security personnel guarding a railway construction site were killed by a roadside bomb in the Afghan province of Herat on Saturday.
The men were protecting a line that is being built between the northeast Iranian city of Khaf and the city of Herat. Wahid Qatali, the governor of the province, said they were killed while guarding the site of the railway line in Ghoryan district, about half way between the Iranian border and the city of Herat.
Work on the link began in 2016, when it was billed as vital to the country's economic future, in particular the exploitation of its immense mineral resources (see further reading).
At the time GCR noted that one of the main concerns over the railway would be maintaining its security. The Taliban were blamed for the destruction of a bridge in Obe district, about 120km east of Ghoryan, and launched a series of attacks in the area.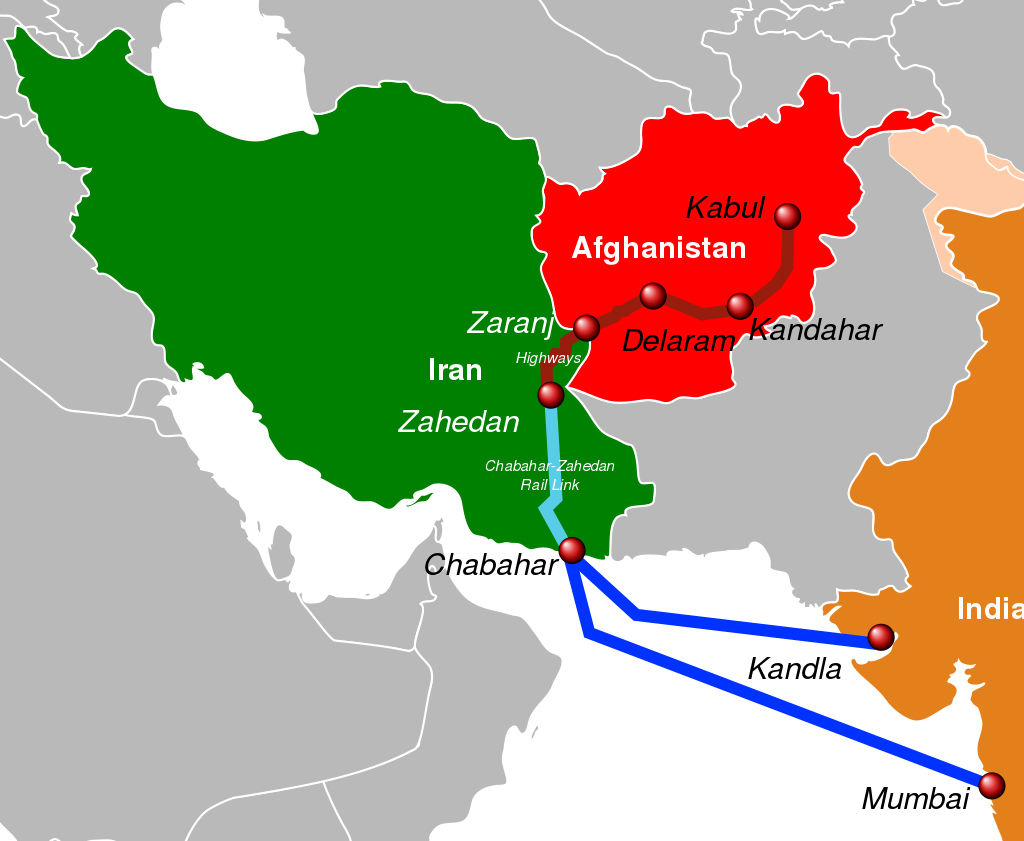 A proposed trade corridor between Kabul and the port of Chabahar (RaviC/CC BY-SA 4.0)
The first three sections of the 225km railway, covering 140km, were inaugurated in December 2020 when a freight train transported 500 tonnes of cement between Khaf station and Rozanak station in western Afghanistan, Radio Free Europe reports.
Work is now under way on the last 43km section of the railway, with completion scheduled for the middle of next year.
Work on the Iranian section has long been complete. Tehran plans later to extend it to Iran's southeastern port city of Chabahar.
Top image: Members of the Afghan Border Police search a locomotive near a border crossing point (US Army/Public Domain)
Further reading: