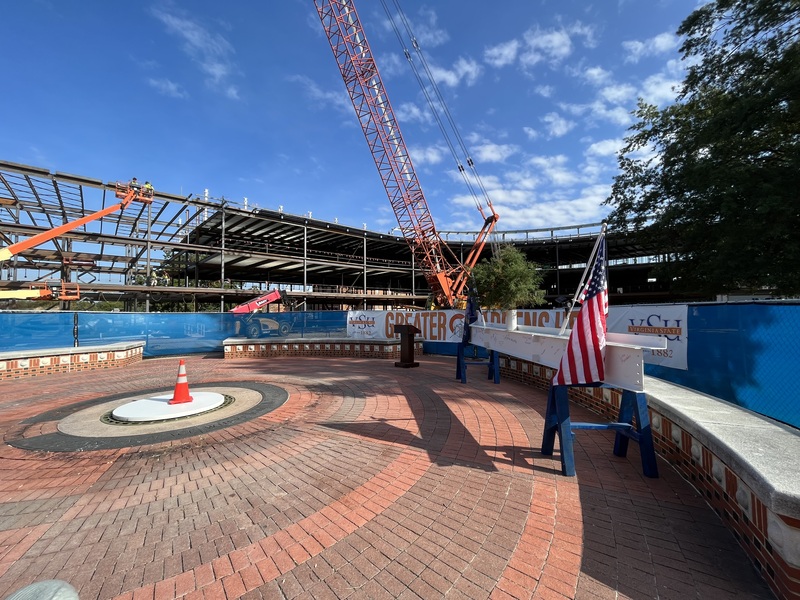 Swedish contractor Skanska has topped-out the Alfred W Harris Academic Commons facility, the largest building at Virginia State University (VSU).
The three-storey, 175,000 sq ft building will replace the Harris Hall and Daniel Gymnasium, and will consolidate the College of Humanities and Social Sciences and the College of Education.
It will contain classrooms, media laboratories, production labs, auditoriums, artist labs, theatre and scene shop. There will also be distance learning technologies, faculty offices and support space.
The sports facilities will include an elevated running track, six basketball courts, a swimming pool and diving boards.
Construction has so far involved 800 tons of steel and 700 cubic yards of concrete foundations.
Mark Balling, executive vice president of Skanska's North Carolina and Virginia building operations, said: "Skanska takes great pride in constructing the Academic Commons at Virginia State University, adding to the rich and storied history of the academic institution.
"We are thrilled to have reached this milestone safely and look forward to delivering an outstanding facility that will serve the students, faculty and staff at VSU for generations to come."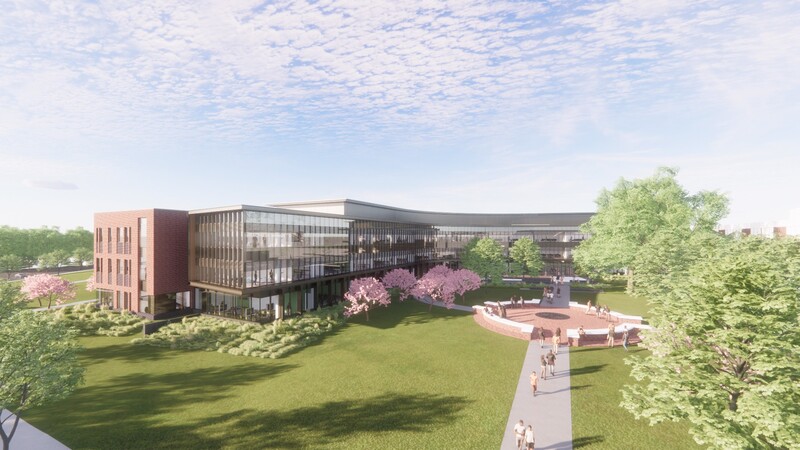 Construction on the project began in January and is due to be completed in 2025.
The building is named after the Alfred Harris who sponsored a bill in 1882 to charter the institute that later became Virginia State College.