17 April 2013
SNC-Lavalin Group Inc. has taken out a full-page ad in an Algerian newspaper promising full co-operation with authorities investigating a bribery scandal there.
The open letter, signed by SNC chief executive officer Robert Card and executive vice-president Charles Chebl, says the engineering and construction giant is "determined to turn the page on this unfortunate chapter" in its 102-year history, while also taking note of the "lessons learned", reports Canadian newspaper The Globe and Mail.
The Canadian firm says it is committed to helping develop Algeria's economy and that it has implemented "new rules of ethics and compliance" in its direct appeal to the Algerian public in the francophone daily El-Watan.
It says it is available to "fully co-operate" with authorities in their investigations and urges its employees to do the same.
"We understand that certain inquiries may lead to difficult conclusions, but these are necessary in order to fix the problems and ensure that those responsible are held accountable for their actions," it says.
The company also says it reserves its rights to assert claims against any individuals found guilty, including the recovery of funds.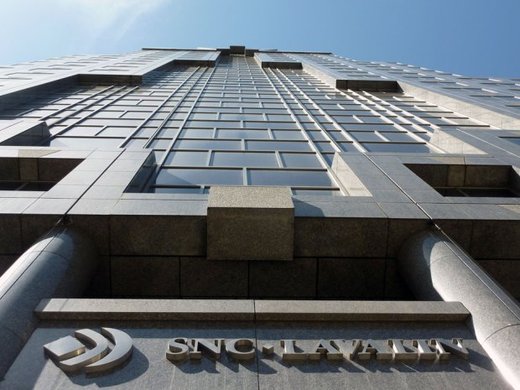 Investigators in Switzerland are probing allegations of bribery involving SNC-Lavalin in Algeria. (Credit: Getty)
Investigators in Switzerland are looking into allegations that several oil and gas service companies, including SNC, used an alleged bribe facilitator named Farid Bedjaoui to secure contracts with Algeria's state-run oil company, Sonatrach.
Mr Bedjaoui, an Algerian consultant and nephew of former Algerian foreign affairs minister Mohammed Bedjaoui, is suspected of being a conduit for more than $200m in suspicious payments, The Globe and Mail reports.
He is one of several foreign agents hired by SNC who are suspected of allegedly paying bribes.
SNC-Lavalin has confirmed that it paid several companies "involved" with Farid Bedjaoui but has declined to say how many or how much.
The company has done about $6bn worth of business in Algeria.
Other SNC-related probes are looking into alleged financial misconduct in Libya and Bangladesh, as well as relating to construction of a new super hospital in Montreal.
Former SNC president and CEO Pierre Duhaime and former vice-president Riadh Ben Aissa have been charged with fraud, conspiracy and forgery in relation to the $1.3bn contract to build McGill University's new hospital.
None of the allegations have been proven in court.