Norwegian architect Snøhetta has designed an installation of 55 stepping stones in northern Norway that are visible when the tide is low but disappear when it rises.
The stones are part of a path in the Trælvikosen tourist area that leads from a beach to a small islet with a view of the Torghatten mountain.
The project was created for the Norwegian Public Roads Administration's Norwegian Scenic Routes-program and aims to make those visiting pause and ponder the passing of time, as well as deliberately slowing their pace so they can experience nature.
Thea Hartmann Kvamme, Snøhetta's landscape architect, said: "If we truly want to take better care of our nature, we also need more people to see and learn more about it. At Trælvikosen, we wanted to design the site to ensure visitors were enticed to stay longer than normal and to observe the ever-changing rhythms of nature."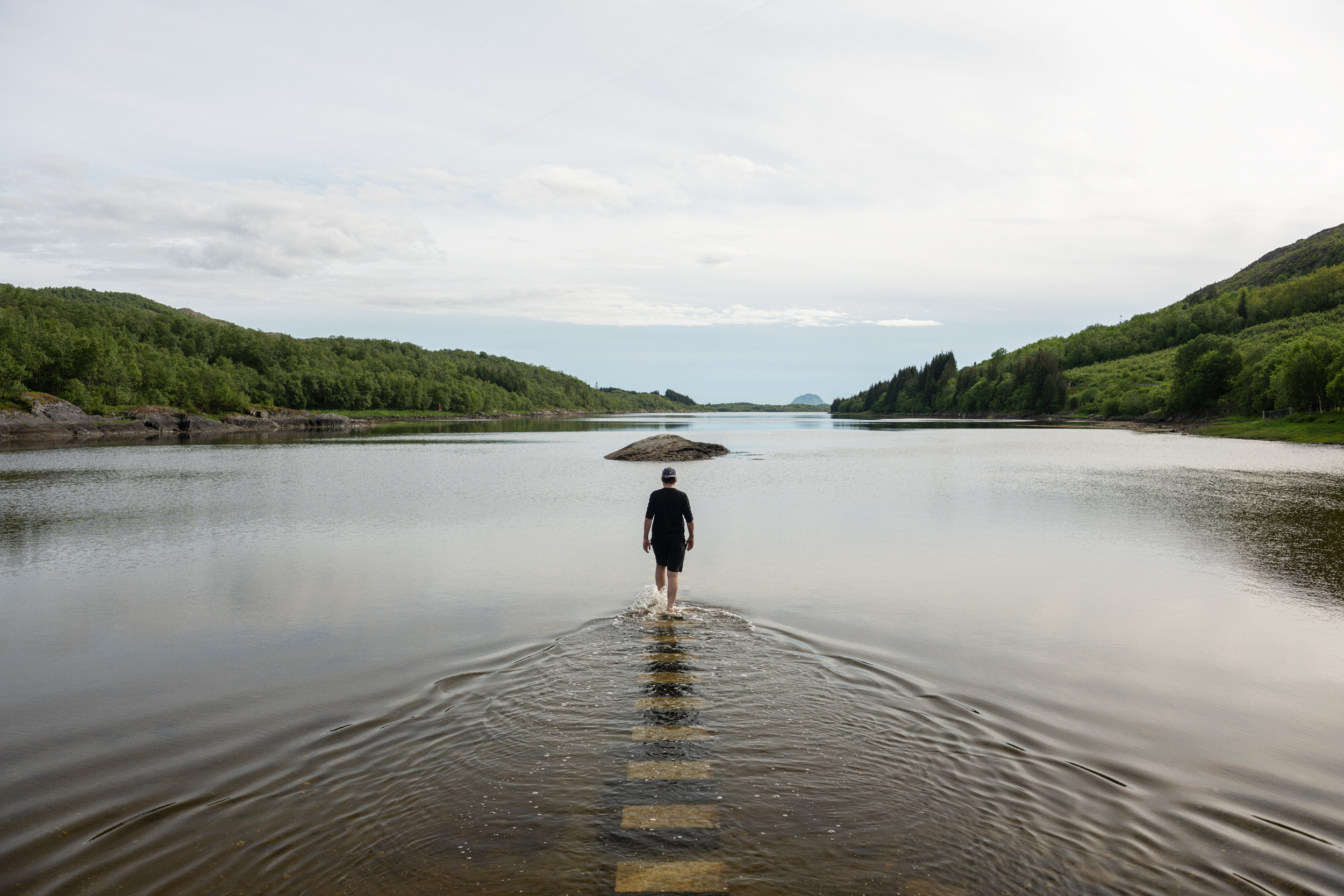 Eilif Trælnes, mayor of Brønnøy, said: "Norwegian Scenic Routes and their projects are important as they put the region of southern Helgeland on the map, both nationally and internationally. Besides, people are curious about Trælvikosen; who doesn't want to walk on water?"
Snøhetta's design at Trælvikosen is one of 11 architectural designs that make up the Scenic Route programme of works.