Chicago architect Skidmore, Owings & Merrill (SOM) is to design a 5.6 million sq ft waterfront neighbourhood in Zhuhai, a city in Guangdong on the border with Macau.
The 40-acre Jiuzhou Bay will contain offices, residences, retail and a 1.8 million sq ft transportation hub formed of five modular canopies that will bring together land, sea and rail links.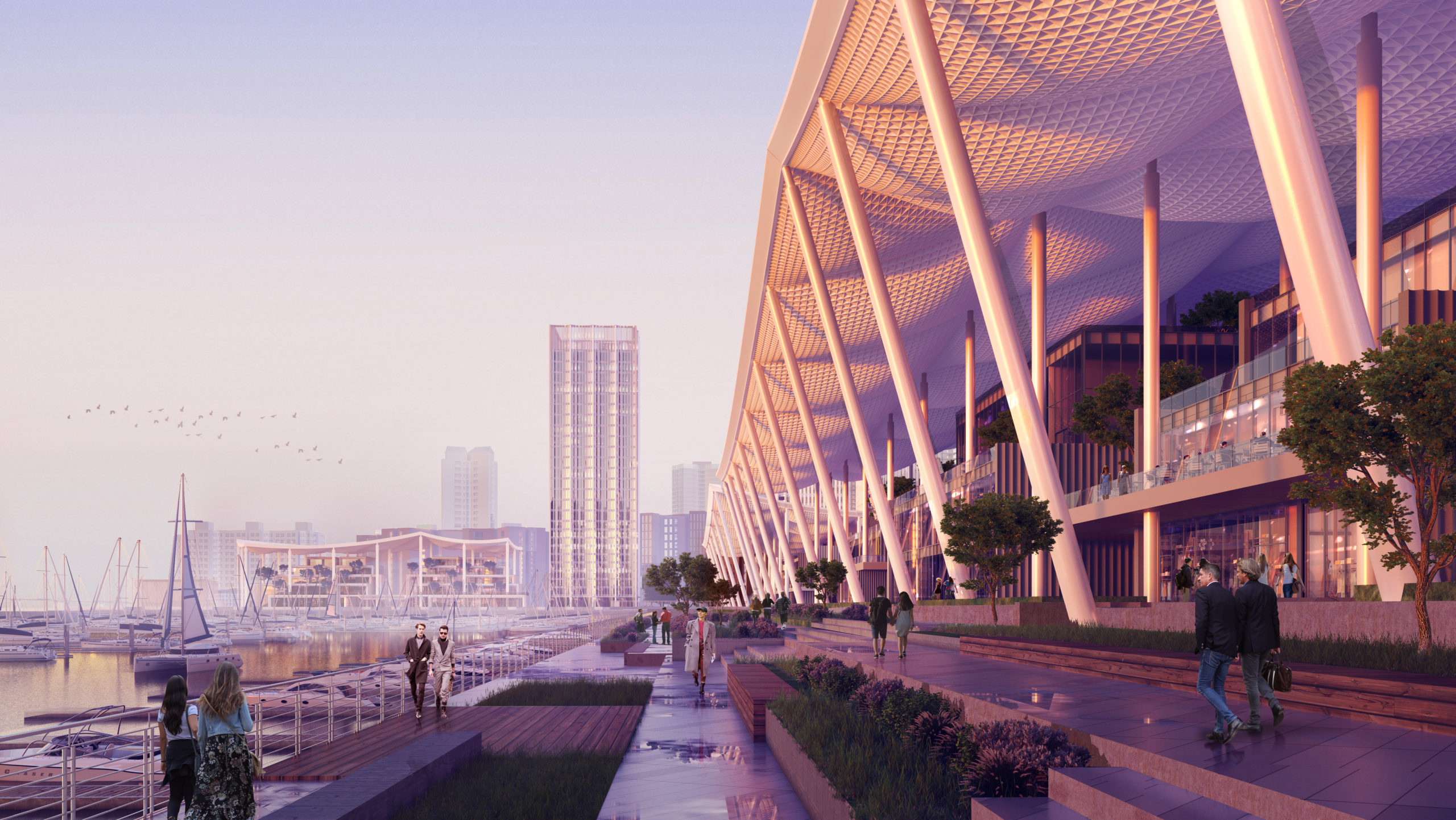 Sean Ragasa, SOM's design director, said: "The forms of the canopies are inspired by the local legend of the fisher girl and reflect the fishing nets commonly seen on the coastline throughout the region.
"We wanted our design to resonate with the culture and history of Zhuhai, and to evoke a story that's familiar to everyone who lives there."
The neighbourhood will use wind and solar power and will conserve water, creating a blueprint for future development in China.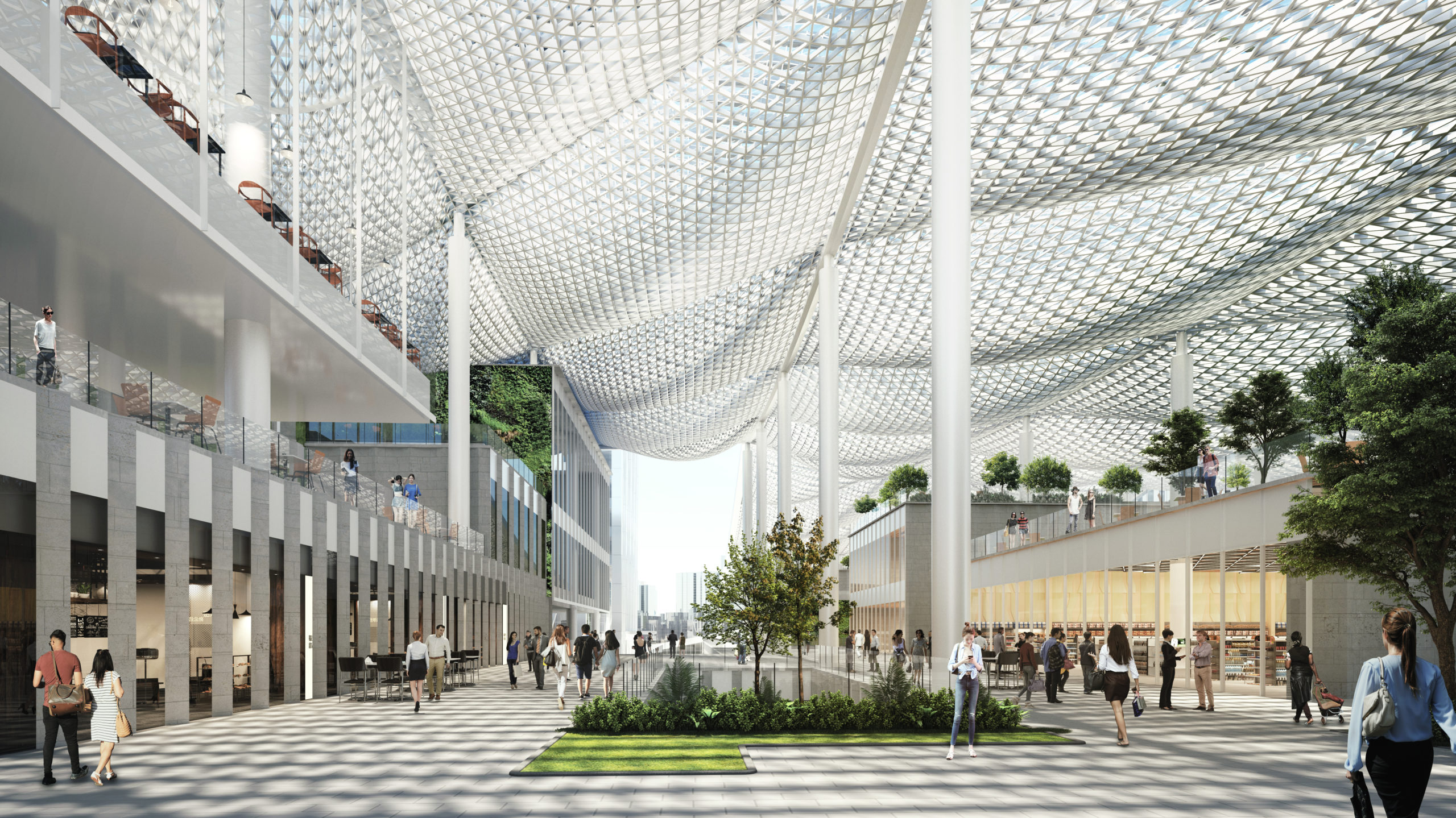 A 55-storey, 1,045 ft tower will be placed at the heart of the neighbourhood, containing 35 floors of office space and a 20-storey Ritz-Carlton Hotel with an observation deck.
The tower is diagonally bisected by an axis that appears to peel open the facade, and is designed to resemble the lens of a lighthouse.
Images courtesy of Atchain/SOM